About
The Minnesota Historical Society preserves and makes available a wide range of materials chronicling Minnesota's history and culture. The goals of the Collections Department are to collect and preserve; provide access and interpretation; and engage in education and outreach. This blog is a tool to share these stories and let people know what is happening in the department.
See Collections Up Close Blog Archive
 Subscribe in a reader
The Danger Zone!: William W. Dean Crosses the Atlantic

As the RMS Carmania reached the most dangerous part of its journey across the Atlantic, delivering American soldiers to the front lines, William W. Dean described the atmosphere on the ship in his diary. Cautionary measures reached their height in anticipation of potential torpedo attacks, and strict rules were enforced to keep panic from igniting in the soldiers quarters. Dean also reflected on the false sense of security that having a gun gave him.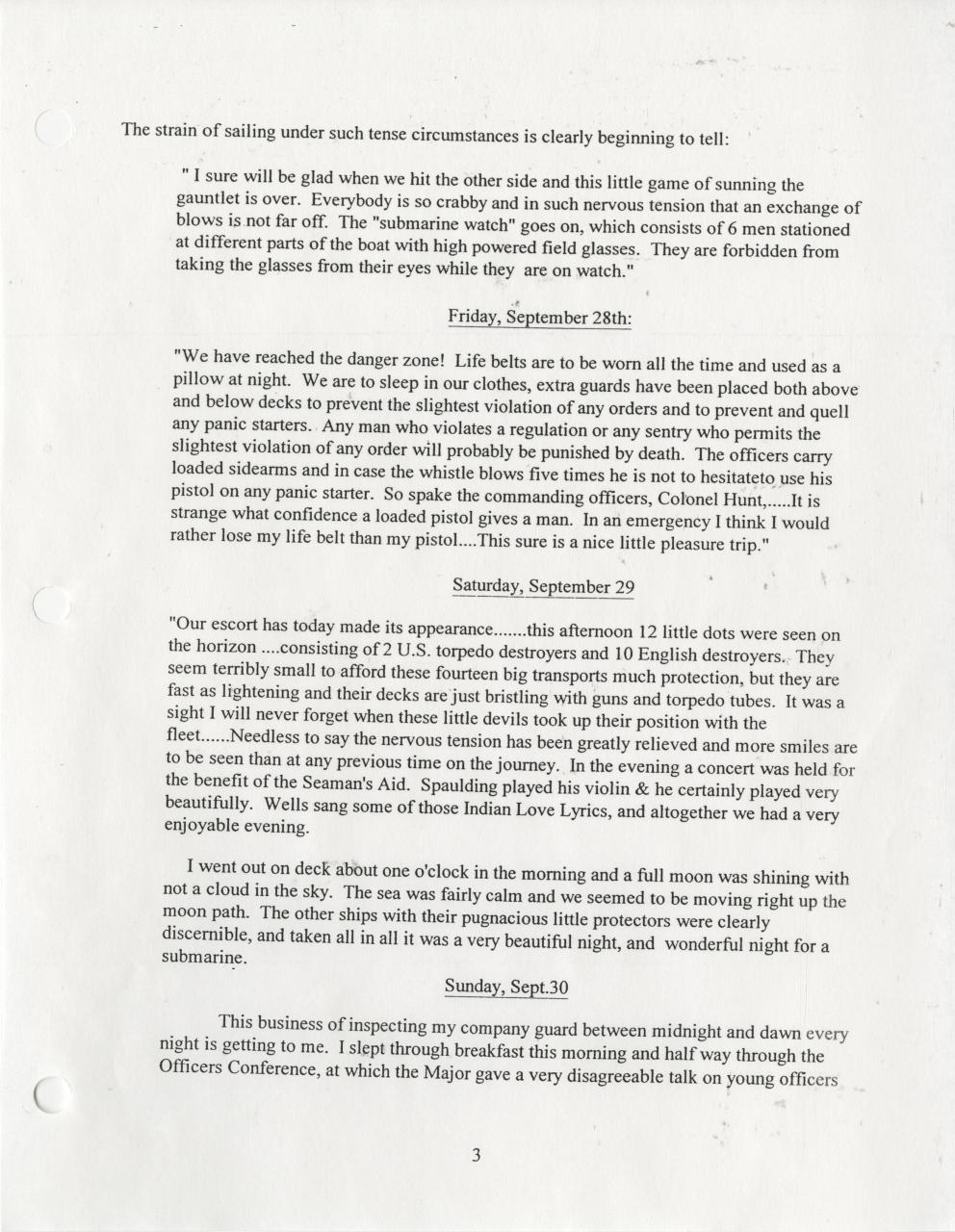 Friday, September 28th:
"We have reached the danger zone! Life belts are to be worn all the time and used as a pillow at night. We are to sleep in our clothes, extra guards have been placed both above and below decks to prevent the slightest violation of any orders and to prevent and quell any panic starters. Any man who violates a regulation or any sentry who permits the slightest violation of any order will probably be punished by death. The officers carry loaded sidearms and in case the whistle blows five times he is not to hesitate to use his pistol on any panic starter. So spoke the commanding officers, Colonel Hunt...It is strange what confidence a loaded pistol gives a man. In an emergency I think I would rather lose my life belt than my pistol...This sure is a nice little pleasure trip."

Citation: William Blake Dean and Family. Papers. P1444 Box 3