About
The Minnesota Historical Society preserves and makes available a wide range of materials chronicling Minnesota's history and culture. The goals of the Collections Department are to collect and preserve; provide access and interpretation; and engage in education and outreach. This blog is a tool to share these stories and let people know what is happening in the department.
See Collections Up Close Blog Archive
 Subscribe in a reader
United States Military "Exempt" Pin

Pins like this were given to men who were exempt from the military draft. This identifier, which could be worn on the lapel to indicate exempt status, became necessary in the face of the perception that draft evasion was common among able-bodied men. This angered many people, some of whom felt that it was unfair that their own relatives were risking their lives while others stayed home. These men were perceived as "slackers," and "slacker raids" were conducted to rectify their evasion of the draft. However, many men were legally exempt from the draft for a variety of reasons. These men could wear pins like this one to avoid judgement or harassment in public. One common exemption one could claim was non-citizenship or alien status, which, combined with anti-immigrant sentiments, heightened the negative perceptions of immigrants who were not at war. Other exemptions included men with dependant wives and children, and those who worked in jobs that were considered vital or that supported the war effort, like farmers and welders.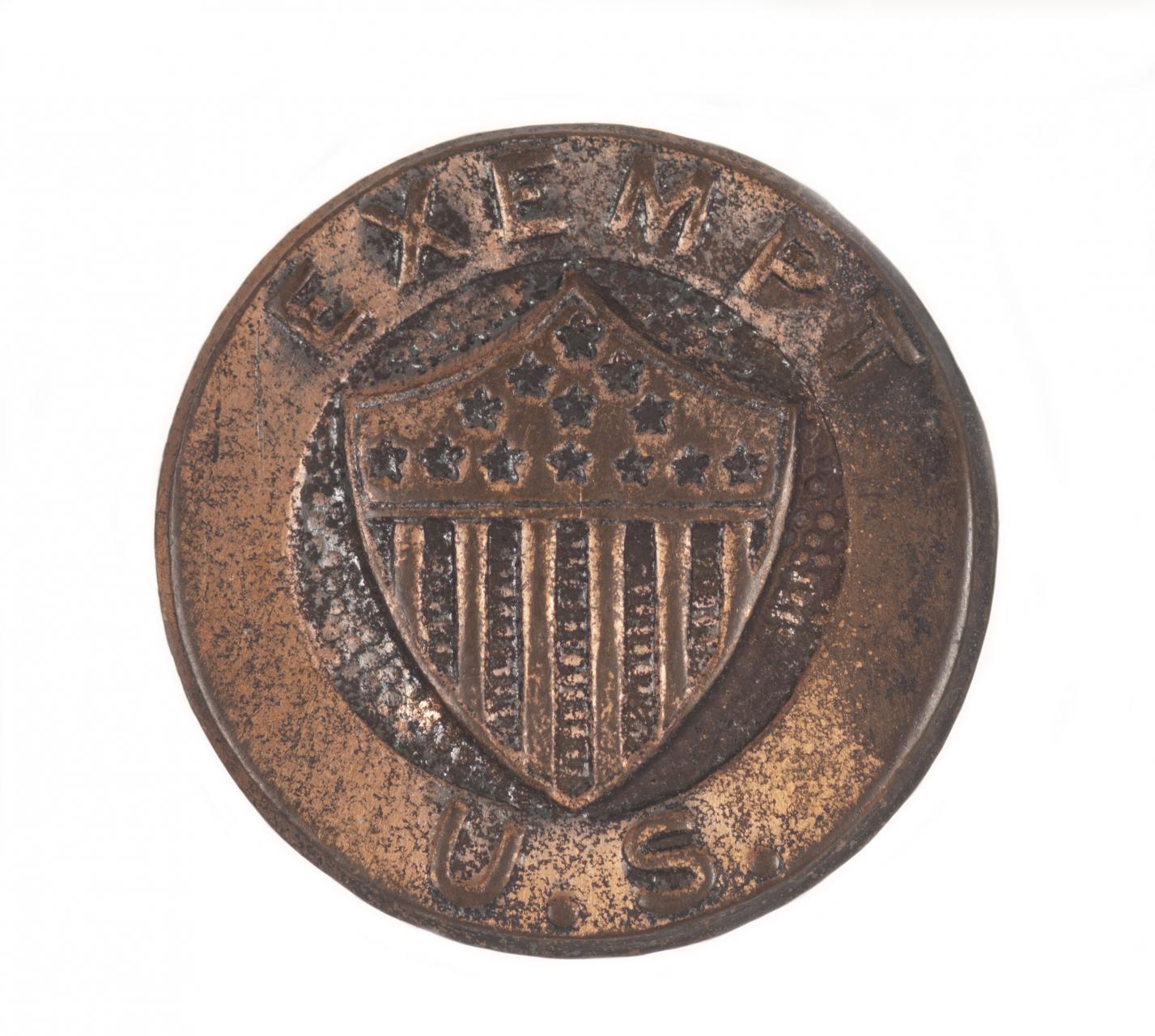 Citation: Minnesota Historical Society Collection. 380.H174