About
The Minnesota Historical Society preserves and makes available a wide range of materials chronicling Minnesota's history and culture. The goals of the Collections Department are to collect and preserve; provide access and interpretation; and engage in education and outreach. This blog is a tool to share these stories and let people know what is happening in the department.
See Collections Up Close Blog Archive
 Subscribe in a reader
Blot Out the German Nation

This letter was sent to Senator Knute Nelson by a constituent, warning about spies high up in the military. He claims that the Kaiser doesn't go to the slums to insert spies, but to the highest level of the military and government. He advocates for systematic and swift raids through all military and government offices to find the spies the Kaiser has planted. The man also states that US soldiers shoudl fight to the death against Germany. He seems to be against ending the way diplomatically, saying, "to blot out the German nation for an everlasting example for generations to come."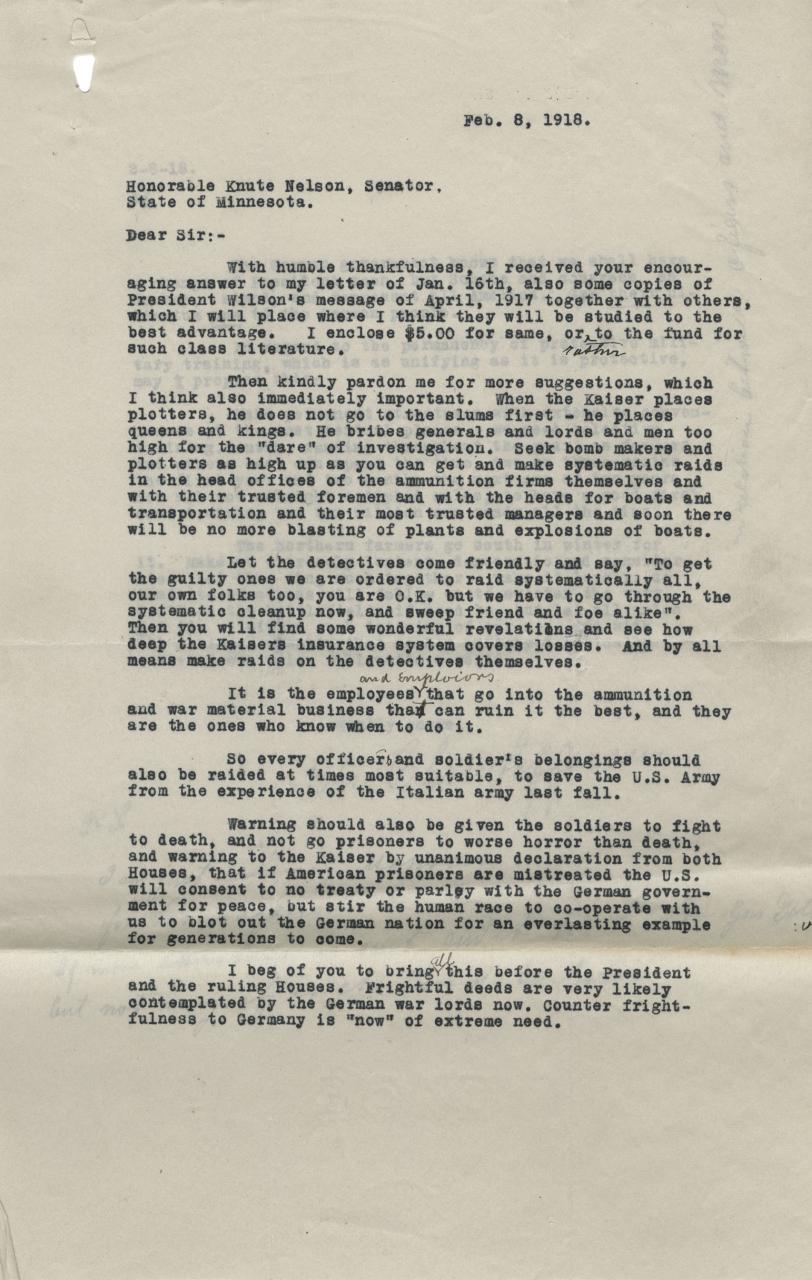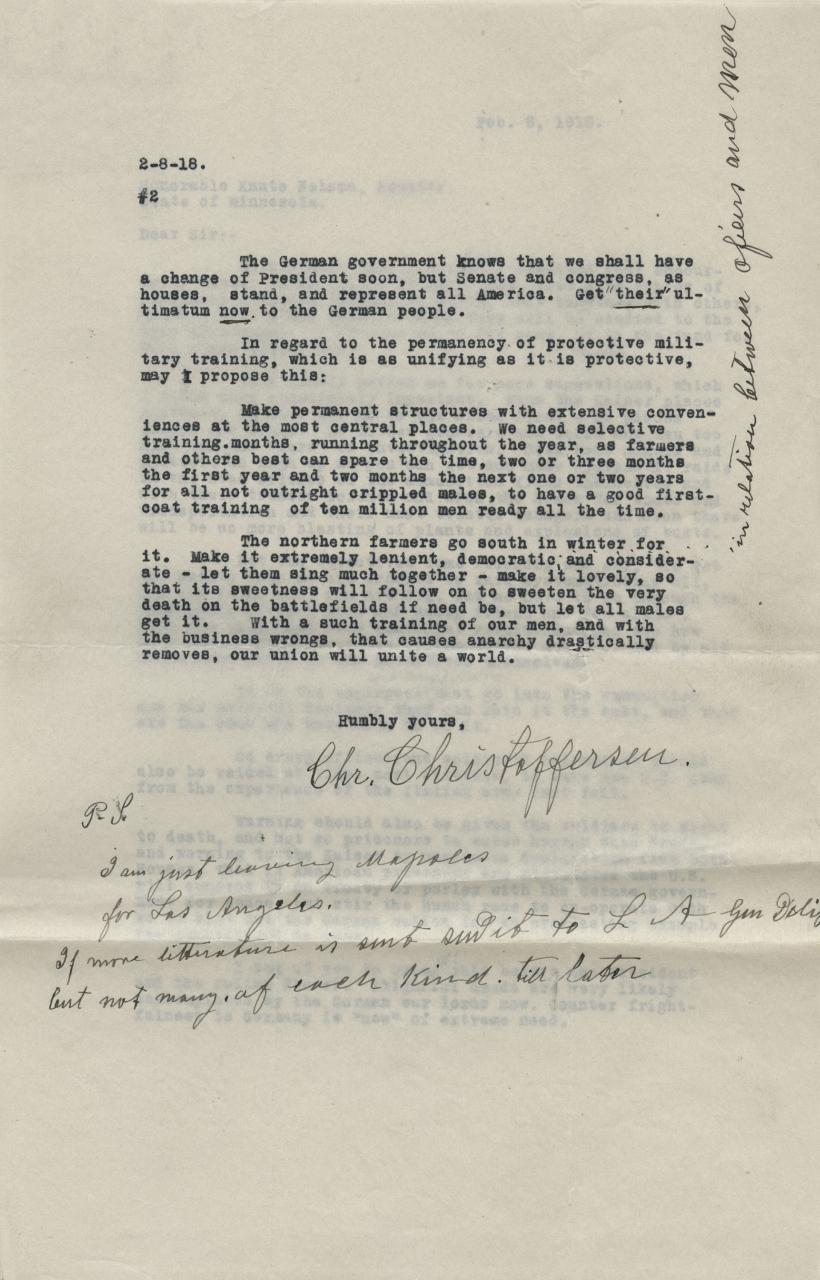 Feb. 8, 1918.
[...] Dear Sir:-
[...] Then kindly pardon me for more suggestions, which I think also immediately important. When the Kaiser places plotters, he does not go to the slums first - he places queens and kings. He bribes generals and lords and men too high for the "dare" of investigation. Seek bomb makers and plotters as high up as you can get and make systematic raids in the head offices of the ammunition firms themselves and with their trusted foremen and with the heads for boats and transportation and their most trusted managers and soon there will be no more blasting of plants and explosions of boats.
Let the detectives come friendly and say, "To get the guilty ones we are ordered to raid systematically all, our own folks too, you are O.K. but we have to go through the systematic cleanup now, and sweep friend and foe alike". Then you will find some wonderful revelations and see how deep the Kaisers insurance system covers losses. And by all means make raids on the detectives themselves. [...] So every officer and soldier's belongings should also be raided at times most suitable, to save the U.S. Army from the experience of the Italian army last fall.
Citation: Knute Nelson Papers. Minnesota Historical Society, St. Paul, Minnesota. 144.I.13.2F Box 27