About
The Minnesota Historical Society preserves and makes available a wide range of materials chronicling Minnesota's history and culture. The goals of the Collections Department are to collect and preserve; provide access and interpretation; and engage in education and outreach. This blog is a tool to share these stories and let people know what is happening in the department.
See Collections Up Close Blog Archive
 Subscribe in a reader
Volunteering to go Abroad

This is the first entry in Ingvald Smith's diary. He writes it just a few days after he and a several other men volunteered to be sent overseas to fight. They had been training at Camp Cody In New Mexico since October of 1917 and had decided they were ready to go into war. They had to leave the company they were taining with, as not the entire company was being send to the front. Smith seems excited about the prospect of going to fight, and realistic about the horrors he will inevitably face. He is clearly proud to have the opportunity to serve his country during these trying times.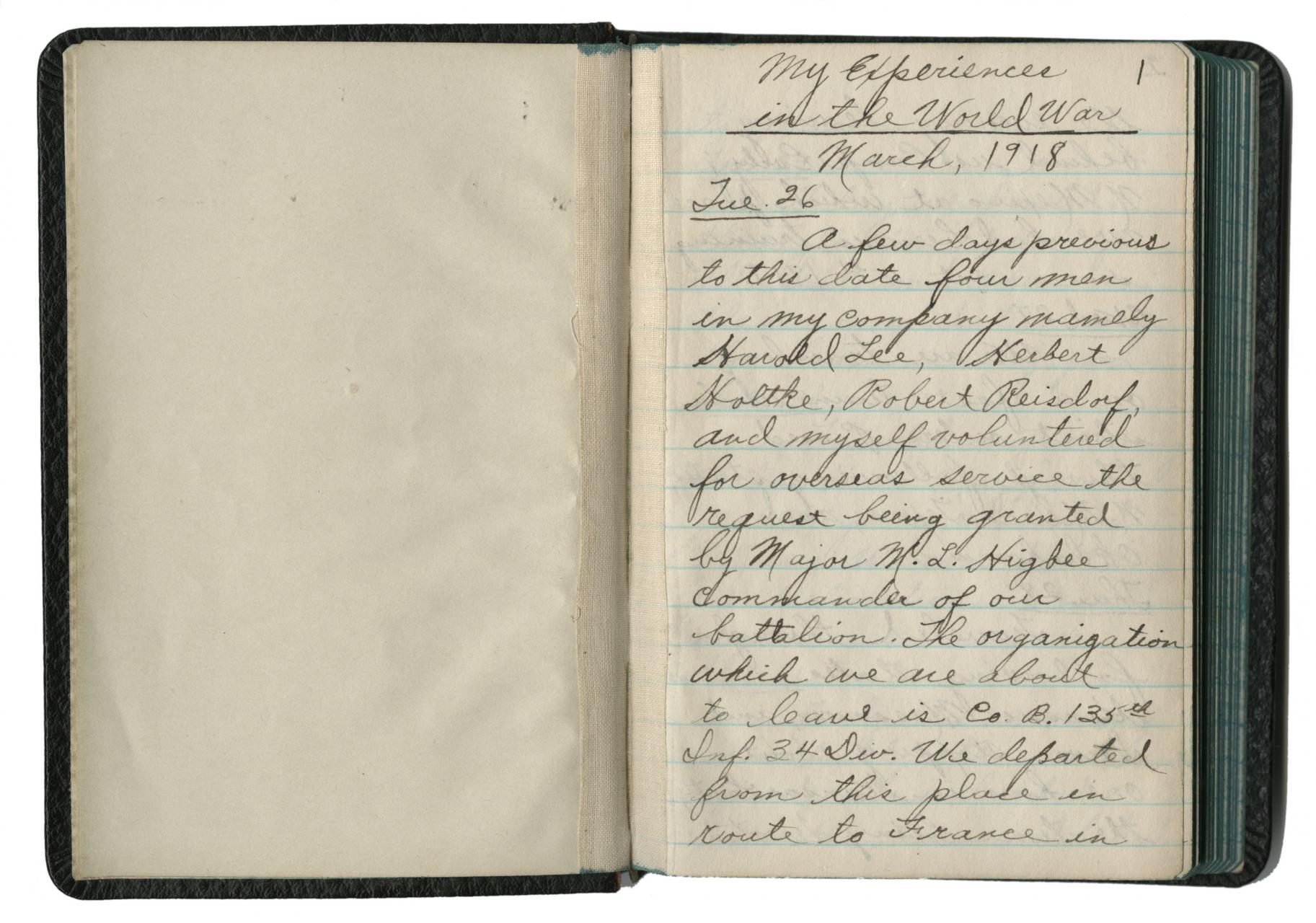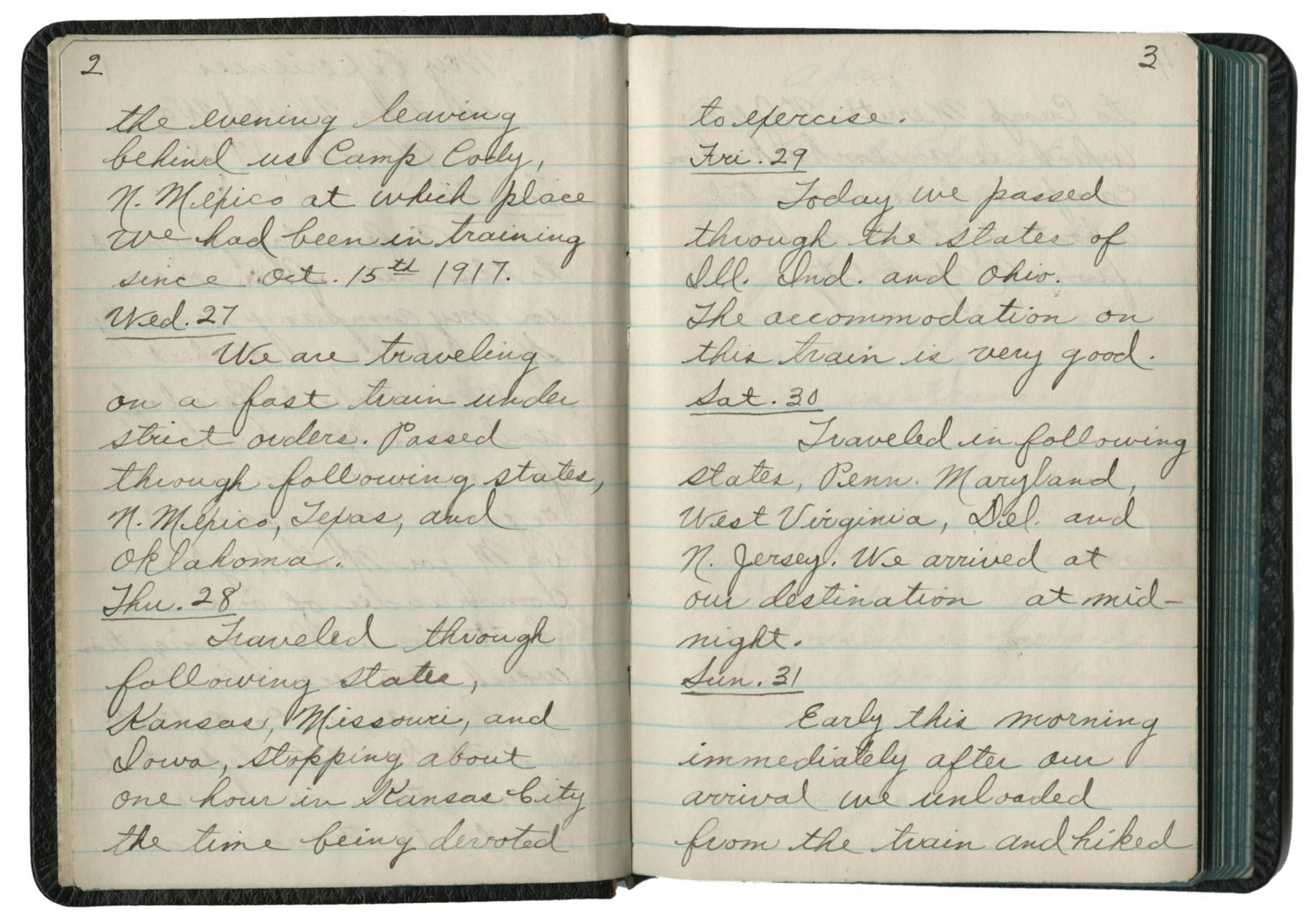 My Experience
in the World War
March, 1918
Tue. 26
A few days previous to this date four men in my company namely Harold Lee, Herbert Haltke, Robert Reisdorf, and myself volunteered for overseas service the request being granted by Major M.L. Higbee commander of our battalion. The organiation which we are about to leave is Co. B. 135th Inf. 34 Div. We departed from this place in route to France in the evening leaving behind Camp Cody N. Mexico at which place we had been in training since Oct. 15th 1917.
Citation: Ingvald Smith Diary. Minnesota Historical Society, St. Paul, Minnesota. P1754