About
The Minnesota Historical Society preserves and makes available a wide range of materials chronicling Minnesota's history and culture. The goals of the Collections Department are to collect and preserve; provide access and interpretation; and engage in education and outreach. This blog is a tool to share these stories and let people know what is happening in the department.
See Collections Up Close Blog Archive
 Subscribe in a reader
Victor Johnson Diary

ATTENTION: The following letter and transcription contain language that is derogatory. We have chosen to include this letter and it's complete transcription as it provides evidence of the racism many African American soldiers experienced while serving during the War. However, it may be offensive to readers.

In this diary entry, Victor Johnson of the 16th Regiment of the Army Corps of Engineers describes a cruel prank that was played on an African American man in their regiment. Johnson recounts how some of the boys were annoyed with the man because he snored so loud that it kept them awake. So someone decided to steal a nurse's apron and pretended to be the Night Doctor to "treat" the man for his snoring. The "Doctor" told the man to take medicine, which was just water, every half hour so that he would not sleep the entire night. While African American men were allowed to serve in the army, mostly in segregated regiments, they still faced extreme racism and prejudice.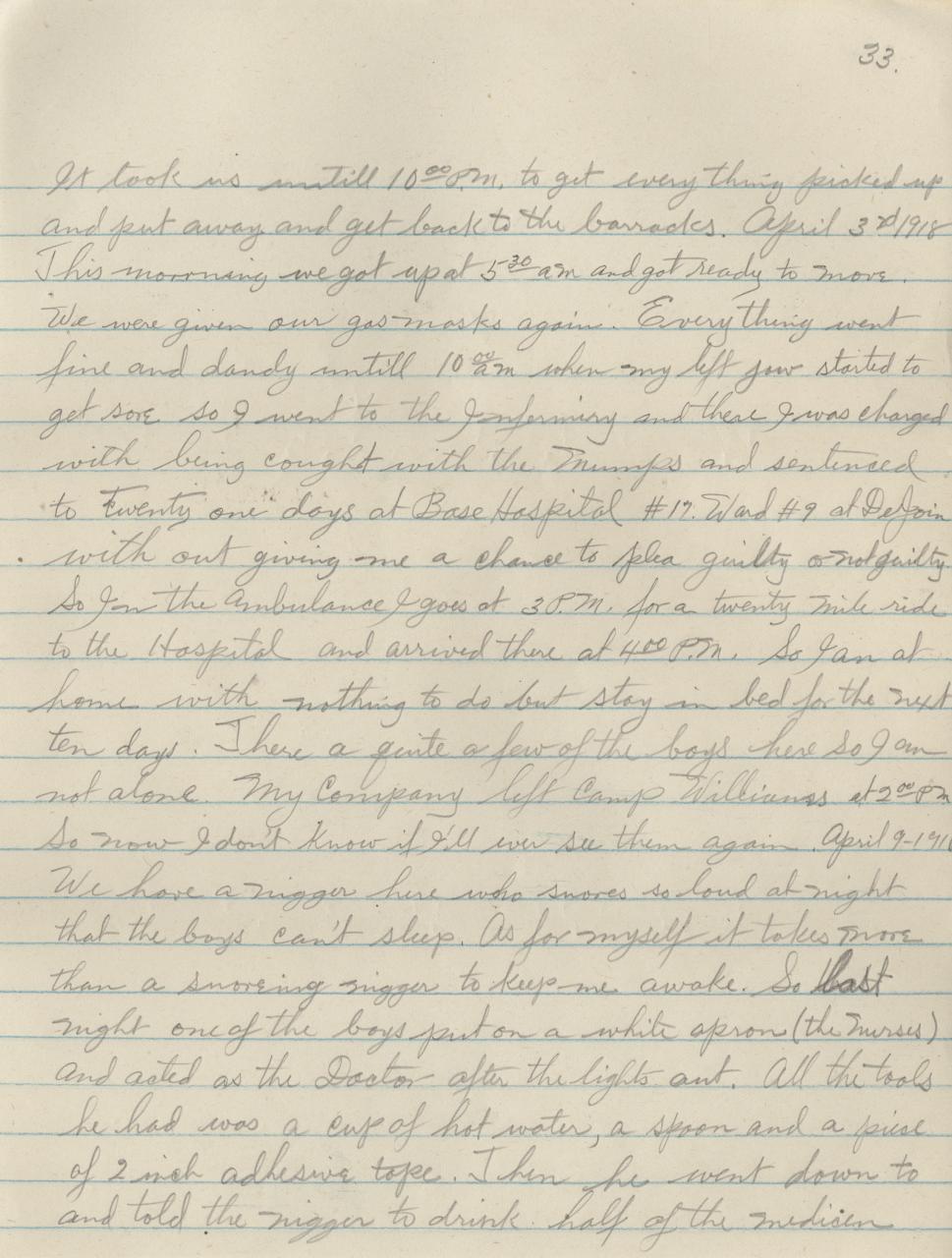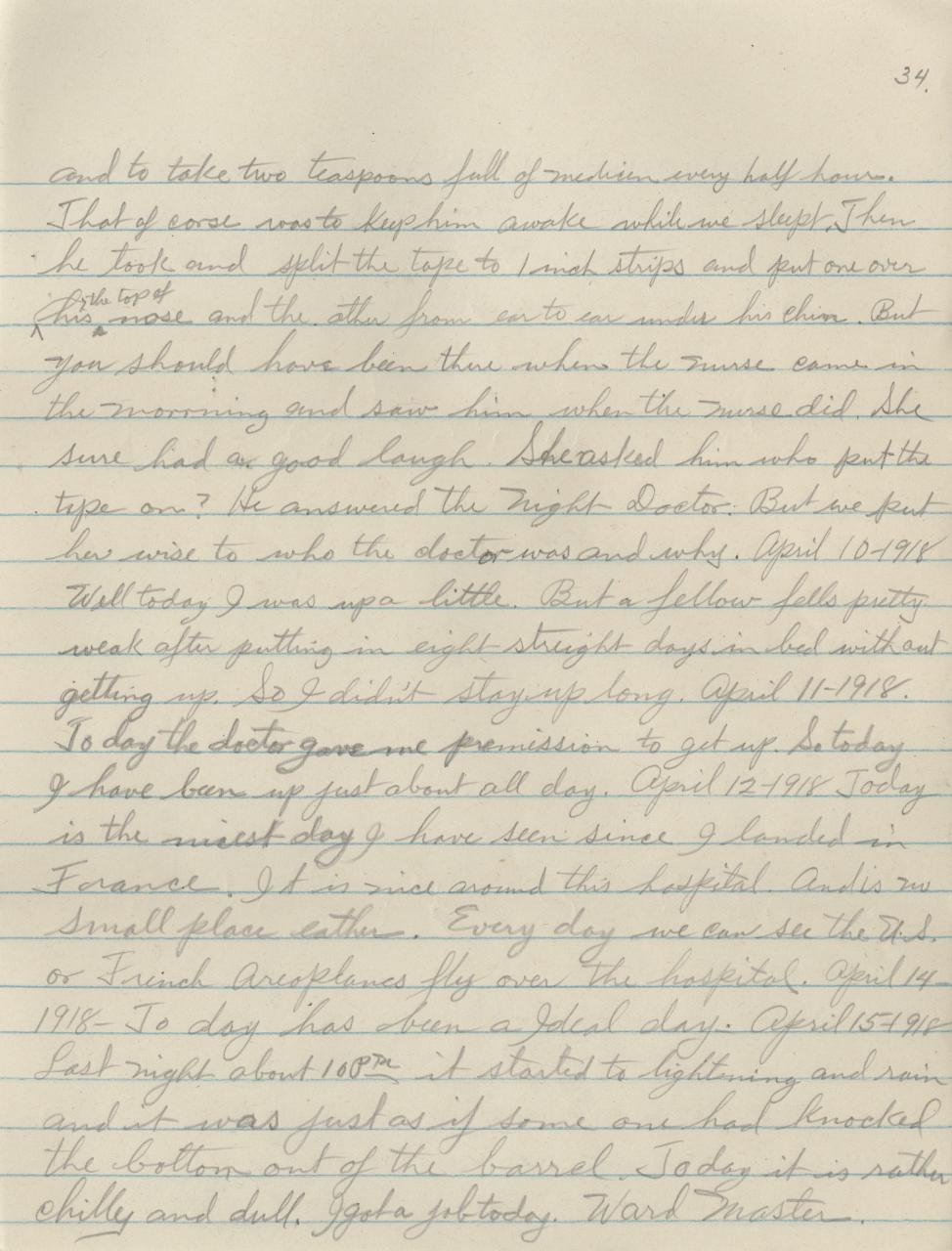 April 9-1918
We have a nigger here who snores so loud at night that the boys can't sleep. As for myself it takes more than a snoreing [sic] nigger to keep me awake. So last night one of the boys put on a white apron (the nurses) and acted as the Doctor after the lights out. All the tools he had was a cup of hot water, a spoon and a piece of 2 inch adhesive tape. Then he want down to and told the nigger to drink half of the medisen [sic] and to take two teaspoons full of medicen [sic] every half hour. That of course was to keep him awake while we slept. Then he took and split the tape to 1 inch strips and put one over the top of his nose and the other from ear to ear under his chin. But you should have been there when the nurse came in the morning and saw him when the nurse did. She sure had a good laugh. She asked him who put the tape on? He answered that night Doctor. But we put her wise to who the doctor was and why.

Citation: Victor O. Johnson Diary. Minnesota Historical Society, St. Paul, Minnesota. P1987