About
The Minnesota Historical Society preserves and makes available a wide range of materials chronicling Minnesota's history and culture. The goals of the Collections Department are to collect and preserve; provide access and interpretation; and engage in education and outreach. This blog is a tool to share these stories and let people know what is happening in the department.
See Collections Up Close Blog Archive
 Subscribe in a reader
Red Cross "Scammers"

This letter was sent from the St. Paul Chapter of the American Red Cross to the Duluth Chapter, warning of a potential scammer in their city. It states that they caught a young woman soliciting funds for the Red Cross without authority to do so, and discovered the woman was a crook. The woman claimed she was working with a "Mrs. Keam", who was headed to Duluth, likely to continue the scam there. The Duluth chapter responded on April 17th that they were also dealing with crooks taking advantage of the "magic name" of the Red Cross to ask for money.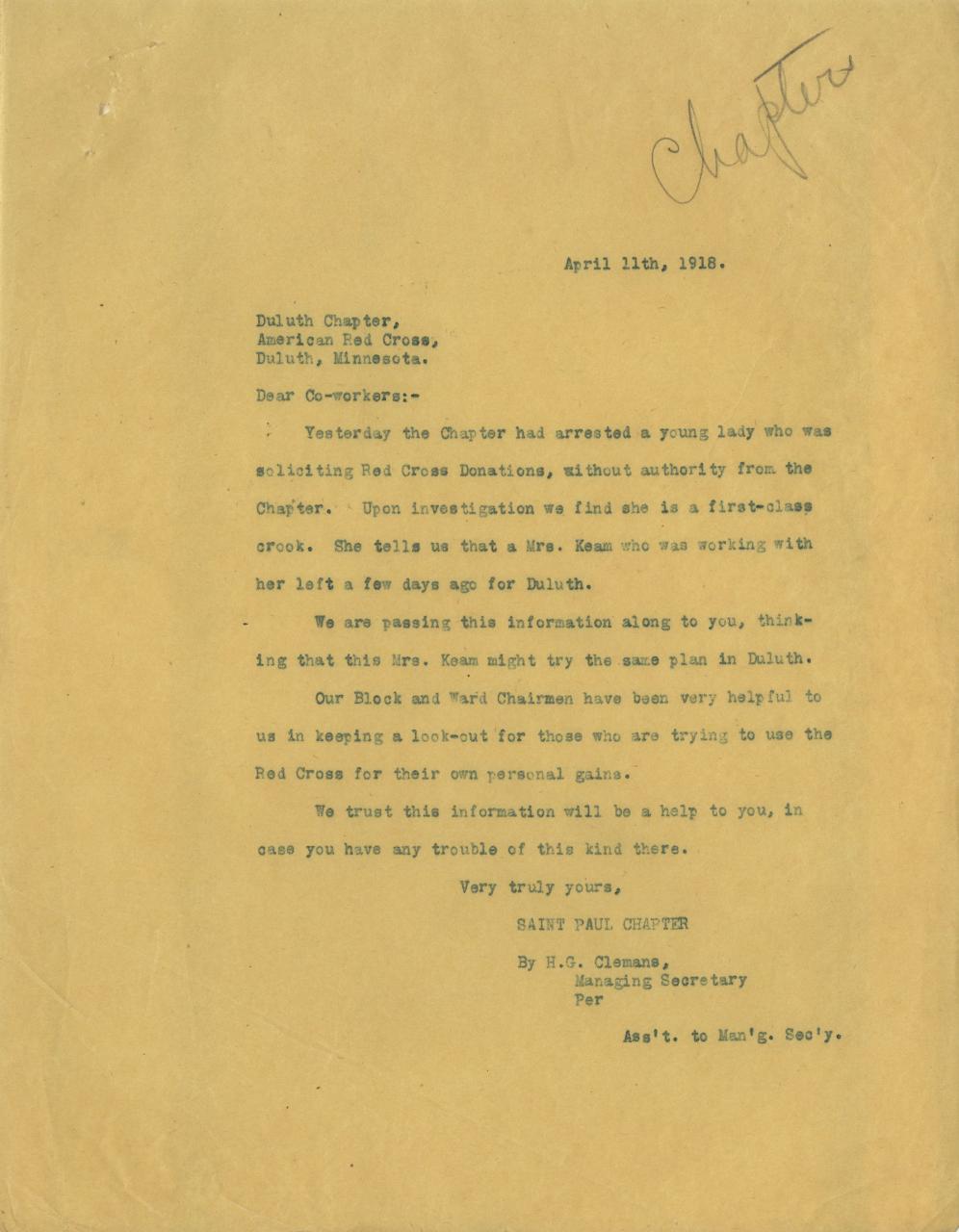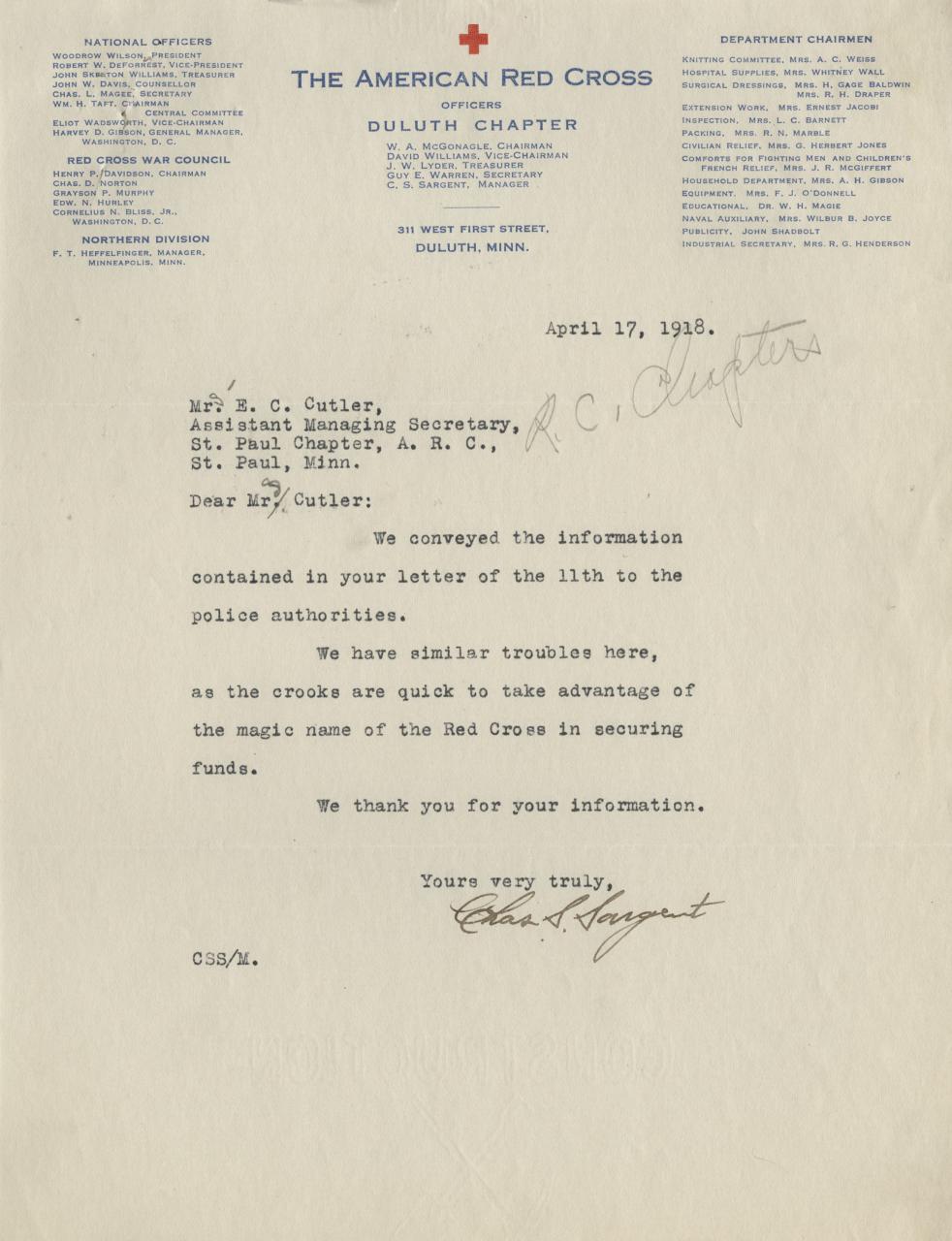 April 11, 1918.
Duluth Chapter,
American Red Cross,
Duluth, Minnesota.
Dear Co-workers:-
Yesterday the Chapter had arrested a young lady who was soliciting Red Cross Donations, without authority from the Chapter. Upon investigation we find she is a first-class crook. She tells us that a Mrs. Keam who was working with her left a few days ago for Duluth. We are passing this information along to you, thinking that this Mrs. Keam might try the same plan in Duluth. Our Block and Ward Chairmen have been very helpful to us in keeping a look-out for those who are trying to use the Red Cross for their own personal gains. We trust this information will be a help to you, in case you have any trouble of this kind there.
Very truly yours,
SAINT PAUL CHAPTER
[...]


April 17, 1918
[...]
Dear Mr. Cutler:
We conveyed the information contained in your letter of the 11th to the authorities. We have similar troubles here, as the crooks are quick to take advantage of the magic name of the Red Cross in securing funds. We thank you for your information.
[...]

Citation: American Red Cross, Northern Division, records, 1915-1921. Minnesota Historical Society, St. Paul, Minnesota. P781