About
Northern Lights is a comprehensive curriculum for teaching Minnesota Studies at 6th grade. This blog highlights resources, opportunities and teaching tips related to Northern Lights.
 Subscribe in a reader
Teachers Like You Made NL Way Better: Here's How, Part 1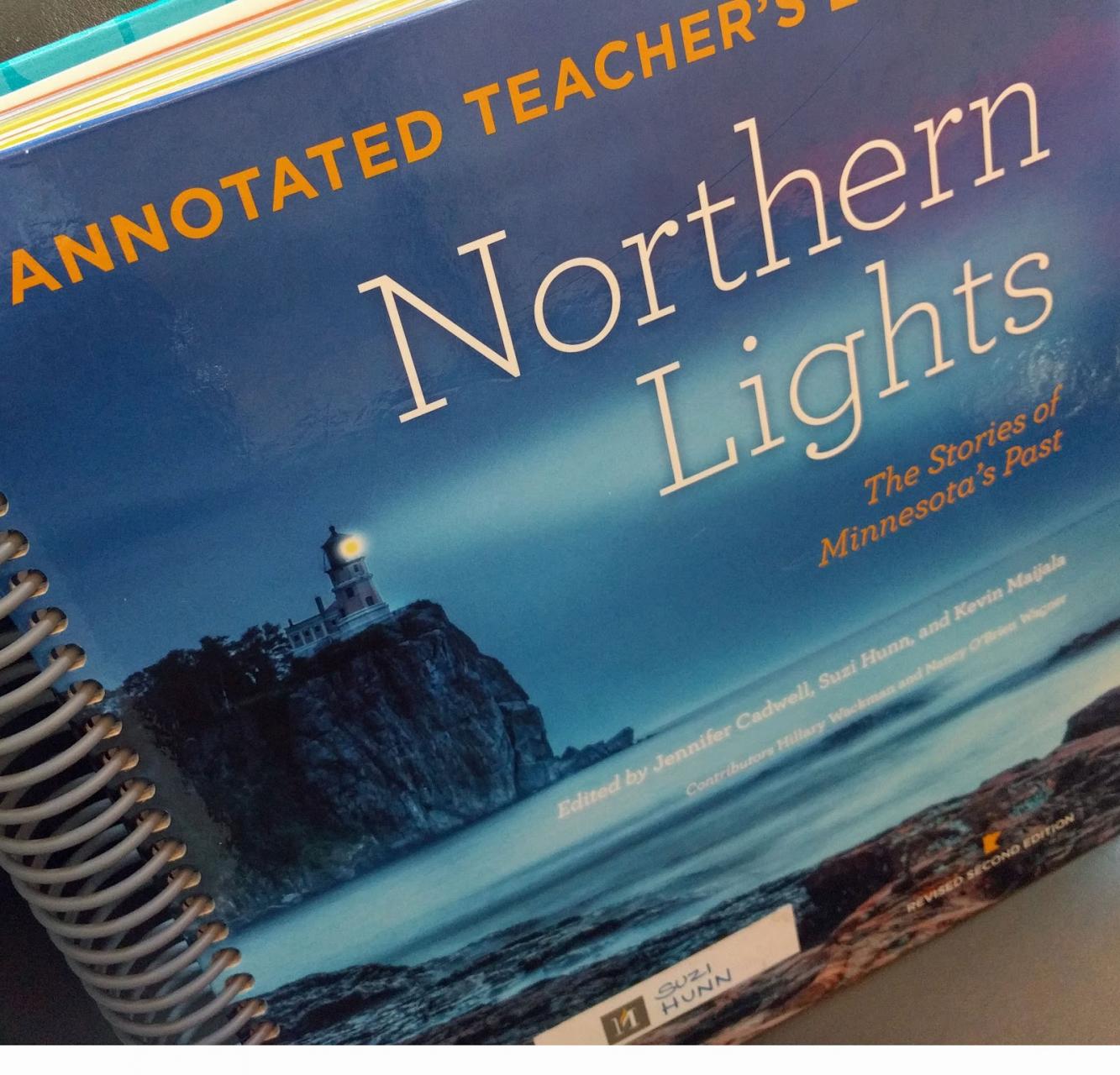 The Northern Lights Annotated Teachers Edition includes many features requested by teachers.
I've said it before, and I'll say it again: Our work developing Northern Lights means nothing without what you do in the classroom. You're the ones who bring the curriculum's stories to life for students every day. You're the ones who inspire deep insights about history one moment, then follow the next with statements like, "Okay, but what happened to the pencil I just gave you?"
So when it came time to create NL's Revised Second Edition, we reached out to our audience. Teachers like you were a critical part of every step of the revision, and the curriculum's better because of it. (Did you know this process took four years? That's counting the pre-research we did.)
Before writing a single word of the new edition, you let us know what you wanted to see changed. More than 100 of you took our very first survey, and 26 attended the NL-revision focus groups, held in 5 cities statewide. This was just the beginning of what would become an active advisory process.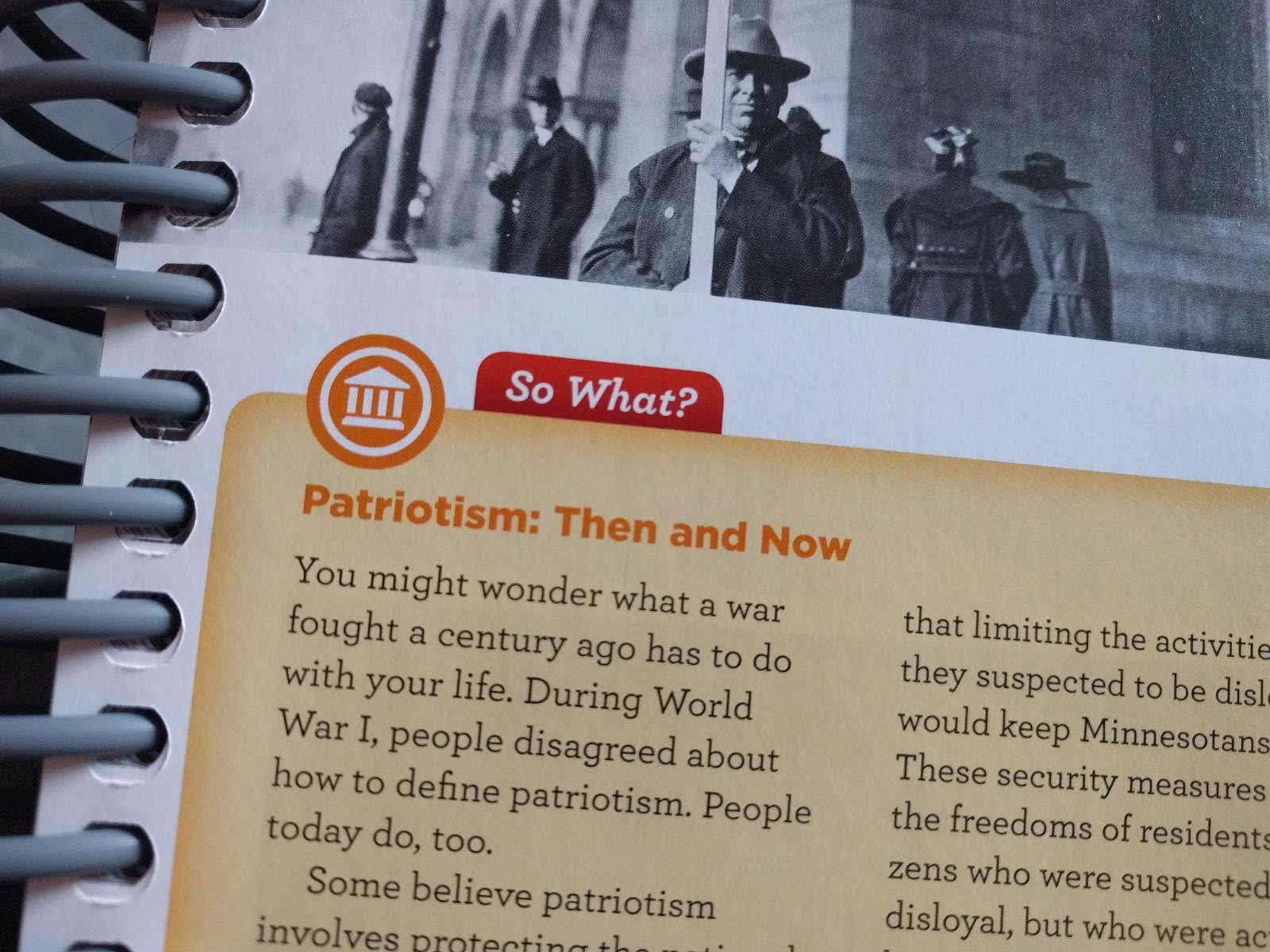 The Chapter 14 "So What?" sidebar was suggested by teacher Eric Salverda. 
Chapter 14
Have you ever wondered which parts of NL exist because teachers made them so? I'm happy to share a few of my fave examples with you. The next time you turn to the Ch. 14 Investigation, "Selling a War," be sure to appreciate the work of Eric Salverda, St. Paul Academy.
Sal, as he's known to his students, pored through countless propaganda posters to select the ones used here. He wrote the activity, then worked with us to tinker with the section order, till we all agreed we'd gotten the flow just right. Especially for new sections of NL, each sentence went through many rounds of writing, review, rewriting, and repeats. Thank goodness Mr. Salverda has the patience of a sixth-grade teacher!
Sal also suggested the topic for Ch. 14's "So What?" sidebar, which probes students to think deeply about just what, exactly, being a patriot means. Encouraging relatable critical thinking is typical of his teaching style, which is why I reached out to him for support on drafting this new kind of sidebar, designed to make history relate to students' lives today. 
His ideas appeared in sidebars throughout the book, on topics such as the Constitution, the G.I. Bill, and more. Sal was one of the first teachers I met when I started working with Northern Lights 14 years ago, and it was a joy to work with him on this project!