About
Northern Lights is a comprehensive curriculum for teaching Minnesota Studies at 6th grade. This blog highlights resources, opportunities and teaching tips related to Northern Lights.
 Subscribe in a reader
By:
Shana Crosson
|
Tech Tips
| March 7, 2017
Maps are a fantastic tool to tell stories. Their visual storytelling style works so well for students and it teaches map reading skills at the same time. ESRI's Story Maps Gallery is a great place to find Story Maps. Explore two of our favorites: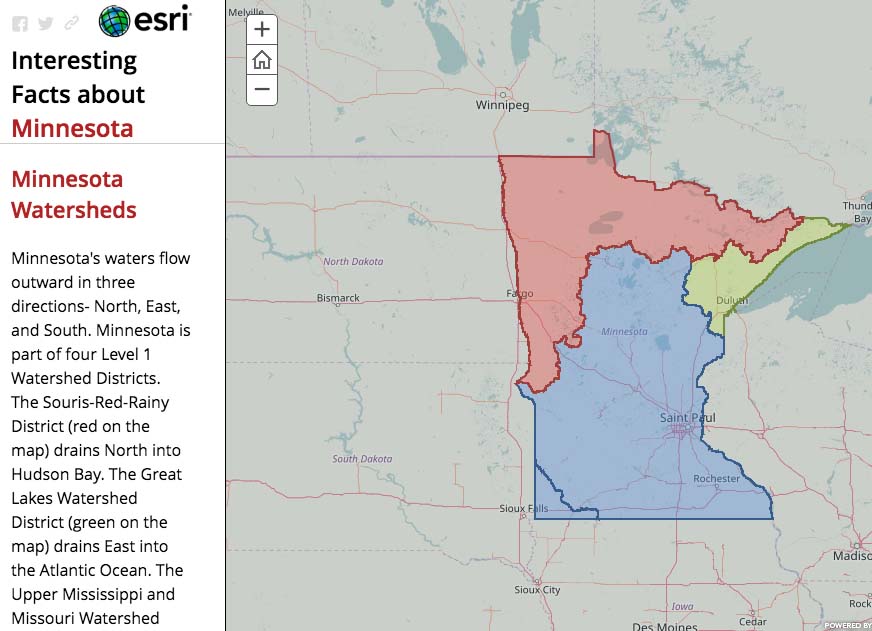 Check out the Minnesota Facts Map Journal for maps and text showing many aspects of the state, from the Mall of America to the watershed districts.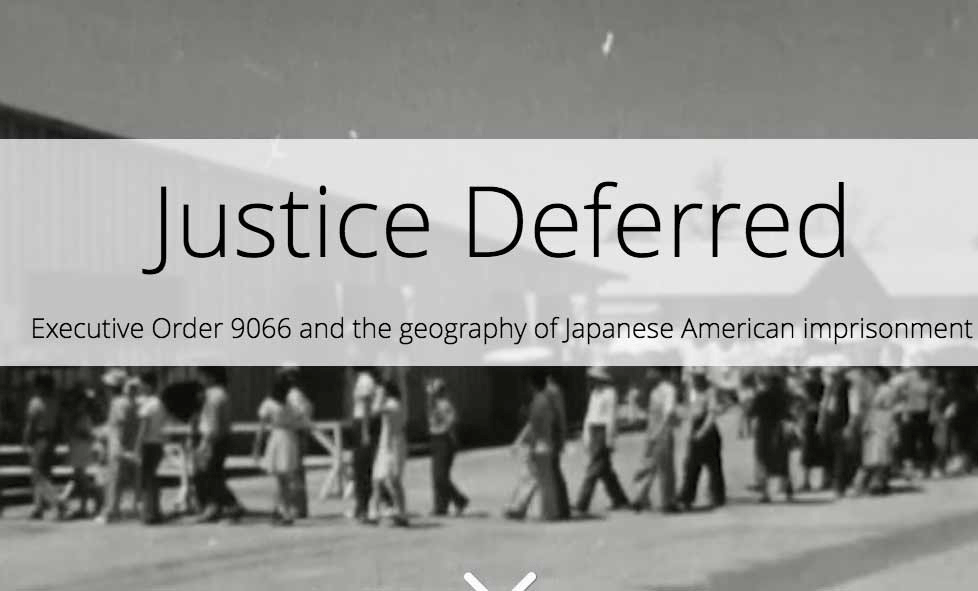 'Justice Deferred' explores Executive Order 9066 and the Japanese Internment Camps during WWII. See how geography and map exploration help answer questions about historic events.
By:
Shana Crosson
|
Tech Tips
| January 31, 2017
Are you looking for resources about immigration?  The theme of immigration runs through Northern Lights, from the fur traders in Chapter 5, the Swedish farmers in Chapter 7, the Finns to the Iron Range in Chapter 12 to current immigration trends in Chapter 20. 
Here are a few places to find additional online resources about this topic.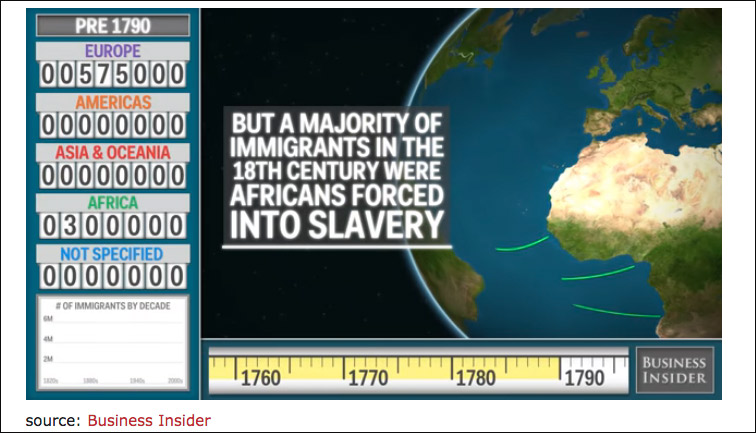 Geoawesomeness compiled a series of maps and charts that visualize the history of immigration into the United States over time. Data includes country of origin, unemployment rates, jobs and more.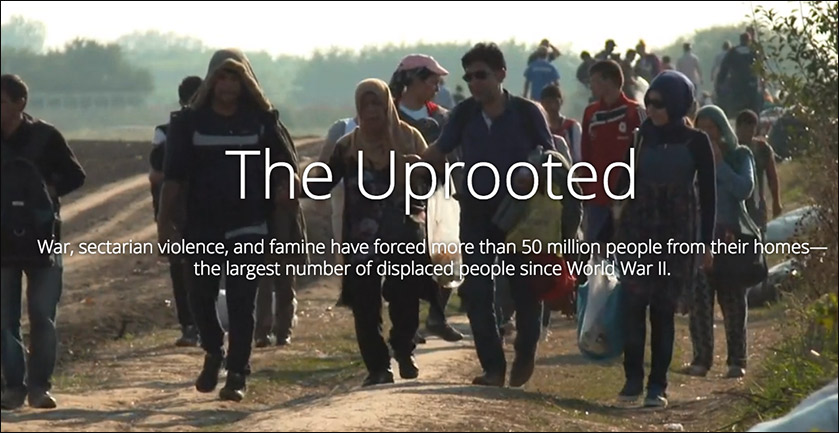 The Uprooted is a site with integrated maps, charts and visuals about the current refugee crisis.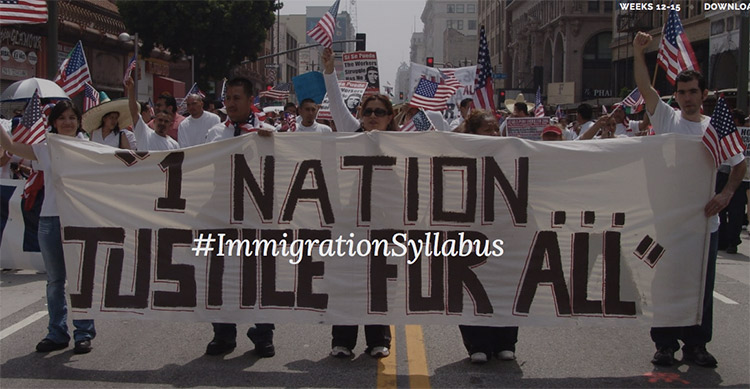 The University of Minnesota's Immigration History Research Center launched the #ImmigrationSyllabus with resources to "help the public understand the deep historical roots of today's immigration debates." While many of the resources are not at a 6th grade reading level, there are some excellent interactive web resources and primary source depositories listed in the Multimedia sections.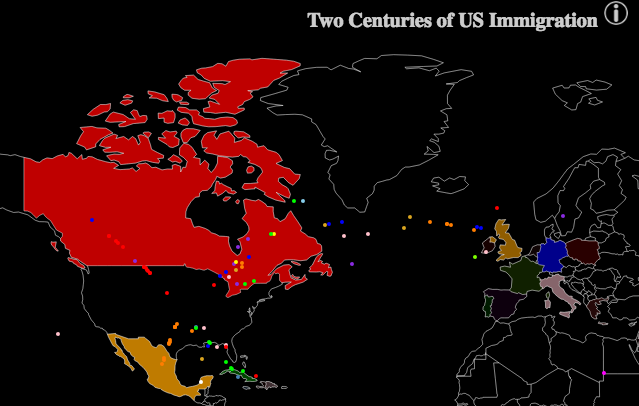 Watch 200 years of American immigration history in an animated map. Each colored dot represents 10,000 people.
By:
Shana Crosson
|
Tech Tips
| January 27, 2017
Here's a fun Google trick to get your students using maps to show data. (Hat tip to Geoawesomeness for this idea.)
Start with a Google spreadsheet  
Enter your data. This works best with states, countries and cities. You must use a numerical value. I tried two types of data: one for the status of the states in the Civil War and one showing country of origin for immigrants in 1890 (page 12.04 in the eBook).
Select the data to map.
Under the Insert menu, select "Chart."
Under Type of Chart, scroll down to Map. Select the type of map you want to use.
Use the Customization tab to designate map view and colors.
Click Insert. The map will appear in your spreadsheet. You can copy it to use elsewhere.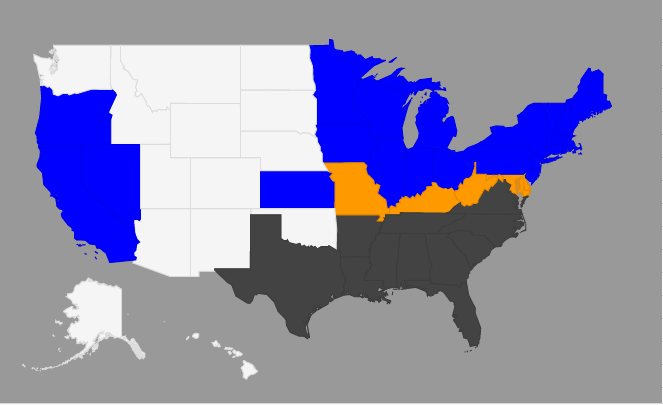 Map of states during the Civil War. To create data for this map, I assigned a numerical value to each category:  Union=1, Confederate=3 and Border=2. I did not assign a value to states that were not yet admitted to the United States.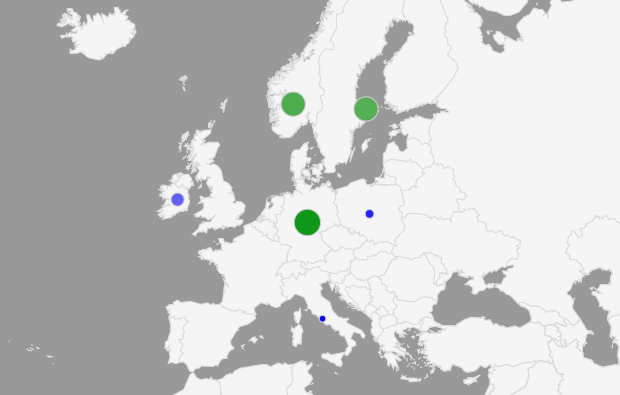 Mapping the numbers of immigrants from certain countries in 1890. Data from Northern Lights, page 242. The size of the dot reflects how many people immigrated from each country.
By:
Shana Crosson
|
Tech Tips
| November 11, 2016
If you use the Northern Lights Interactive eBook, you'll notice a few things new this year. We've been listening to the issues with the eBook, and are trying to make it work better for you. Fortunately, our eBook vendor (Adobe) has introduced a new platform that makes it easy for us to address a few issues.
The Same
Don't worry - the content is exactly the same. We haven't changed anything there. We've just updated the interface and improved some of the functionality. Your login remains the same username and password.
Different
Browser Version
Fresh design
The pages flow vertically, like a website.
Login from the home page or from a chapter page
Links open in new browser tabs, making it easier to keep your place
Easy access to the Page Number Correlation Chart that lets you see how the print pages align with the eBook pages
Easy access to the Annotated Teacher's Edition (if your school purchased it) through the Teacher login
Content is broken down into smaller chunks, so you don't have to scroll through four chapters at a time
iPad App version
Content can be streamed through the app, like a website. You no longer need to download those big units!
Content is broken down into smaller chunks, so you don't have to scroll through four chapters at a time
You can still download the chapters or four-chapter units if you want.
As always, let us know if you have any questions or concerns.