About
The Minnesota Historical Society's volunteer and intern programs welcome people from all communities to engage in mission-related projects. Over 2,660 volunteers and interns contribute 53,400 hours hours annually. This diverse volunteer corps helps to achieve the MNHS mission — Using the Power of History to Transform Lives.
 Subscribe in a reader
Reflections from a MNHS Intern
By:
Rebekah Bjork
| August 2, 2019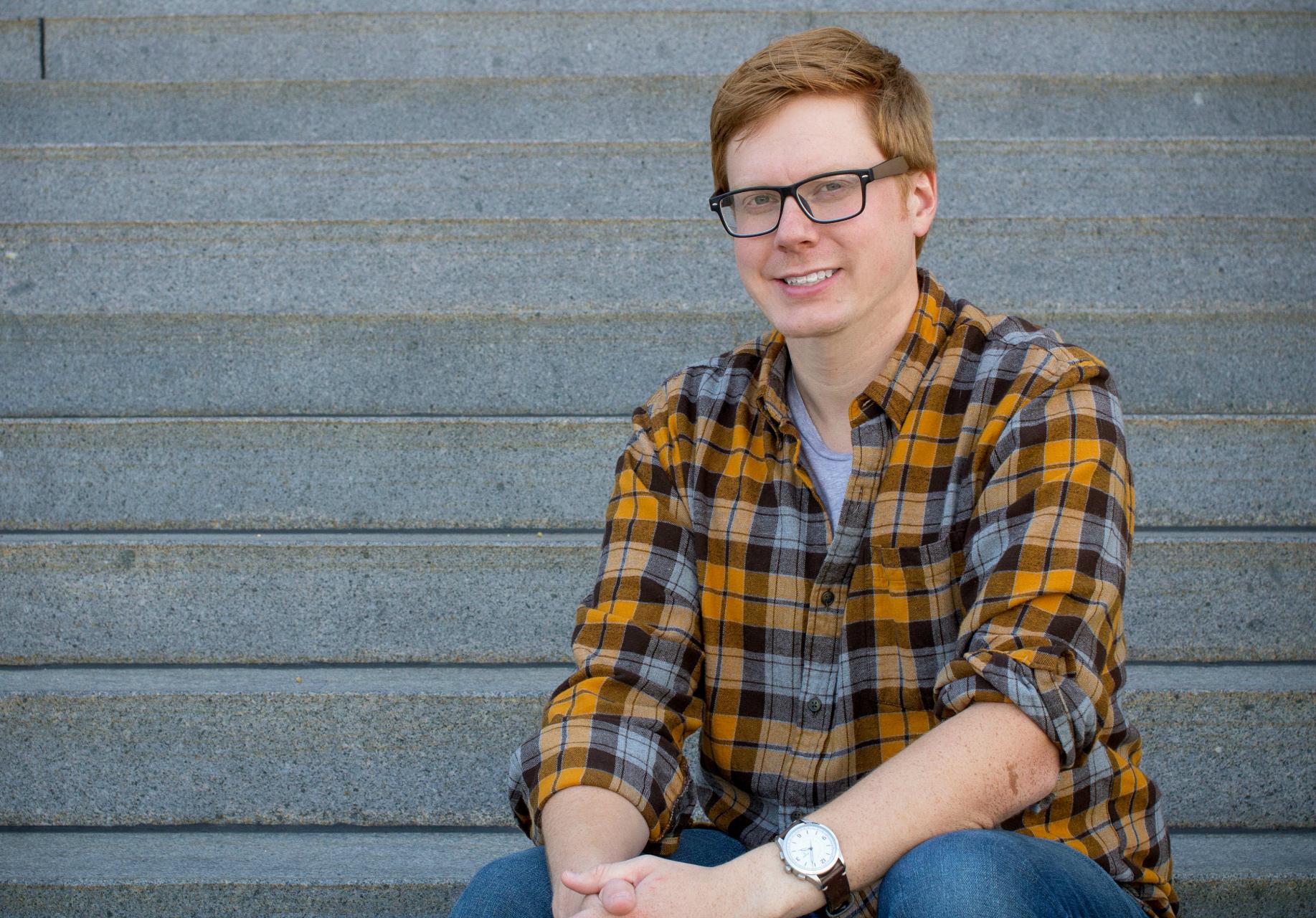 Kyle was the Evaluation Intern for 3 semesters at the Minnesota Historical Society. Below is a transcript of an interview with him.
Why did you apply for an internship at MNHS?
I applied for this internship for a few reasons, both professional and personal. Professionally, I have a lot of appreciation for MNHS as one of the most-respected state history institutions in the country and for its recent initiatives to tell a broad range of stories that have previously gone unrecognized. As a student of public history who would like to remain in Minnesota in my career, MNHS was a perfect fit. Specific to evaluation, I had experience on the front end of public history in archives, exhibits, and interpretation, but wanted to learn more about how exhibit, program, and site management staff determine the success of their initiatives and adjust accordingly.
Can you share 1 or 2 projects you worked on during your internship that you are proud of?
I am quite proud of all the work I did at Historic Fort Snelling last summer and into the fall. I conducted visitor intercept surveys for their general visitor program, a special event with Michael Twitty, and a prototype exhibit on soldiers' day-to-day lives at the fort. I also cleaned, coded, and analyzed that data a created reports which I presented before several of the staff members at the Fort and central MNHS. I've had the opportunity to do similar things for a few programs, create reports for nearly all the sites, and have presented for the staff at the Lindbergh House and the Mille Lacs Indian Museum as well as the staff and volunteers who contributed to Somalis + Minnesota. I've really learned a lot, both about evaluation and about what visitors value in their experiences. I also did a near total rework of the evaluation site on Fletcher, which was a completely different and valuable experience for me.
Where do you work now and how did your internship prepare you for this job?
I am currently working as a contractor for the MNHS evaluation team and am stationed at the Oliver Kelley Farm and the Charles Lindbergh House and Museum (where I actually had my first experience working for MNHS leading tours of the home three years ago). My internship directly prepared me for me current role, as I'm doing similar work to what I did as an intern. They've given me experience working in several museum settings, helped me develop a strong network, and given me the opportunity to see exhibits and programs through the eyes of thousands of visitors.
Praise from Kyle's supervisor:
"Kyle became an indispensable part of the evaluation team, helping with whatever task at hand was. He was a quick learner, had excellent attention to detail and did exemplary work. He had excellent rapport with visitors and staff alike. He even helped provide training to the new Fort Snelling intern at the end of his final semester. His willingness to commute from St. Cloud for all 3 semesters of his internship speaks to his professionalism, dedication and passion for the field. He will undoubtedly make a huge contribution in his career."