About
The Minnesota Historical Society preserves and makes available a wide range of materials chronicling Minnesota's history and culture. The goals of the Collections Department are to collect and preserve; provide access and interpretation; and engage in education and outreach. This blog is a tool to share these stories and let people know what is happening in the department.
See Collections Up Close Blog Archive
 Subscribe in a reader
A Soldier's Temple Dues Postponed during Service

This letter was sent to Mount Zion Hebrew Congregation in Saint Paul from Lester Strouse, who was stationed at Camp Mills, in Long Island, New York. In it, Strouse thanks the Congregation Board for allowing him to postpone his temple dues while he is serving in the war. Strouse states that he hopes "to get back to civil life & resume my dues as soon as we have finished strafing the Kaiser."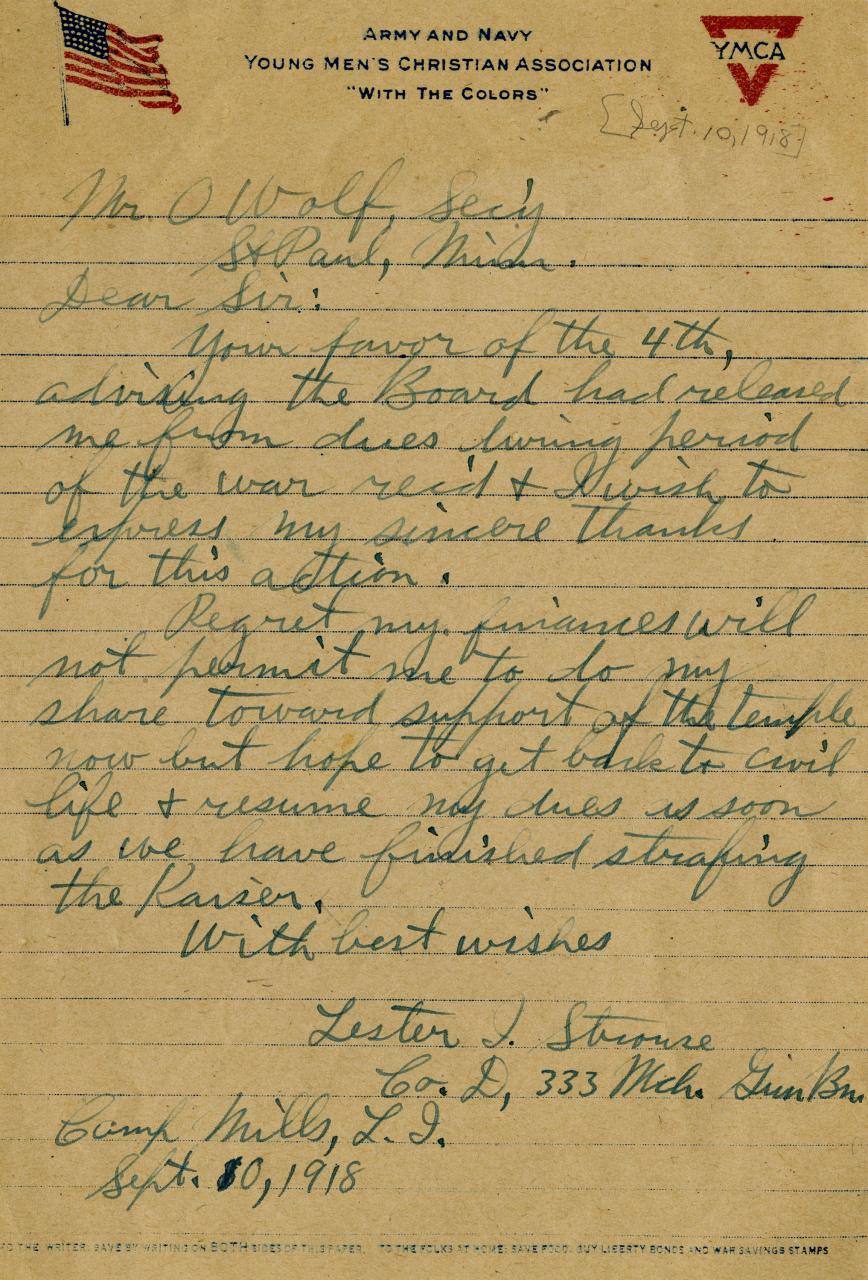 Mr. O Wolf,
St. Paul, Minn.
Dear Sir: Your favor of the 4th, advising the Board had released me from dues during period of the war rec'd & I wish to express my sincere thanks for this action. Regret my finances will not permit me to do my share toward support of the temple now but hope to get back to civil life and resume my dues as soon as we have finished strafing the Kaiser. With best wishes
Lester J, Strouse
Co. D, 333 Mch. Gun Bn.
Camp Mills, L.I.
Sept 10, 1918
Citation: 
Mount Zion Hebrew Congregation Papers. Minnesota Historical Society, Saint Paul, Minnesota. P758