About
The Minnesota Historical Society preserves and makes available a wide range of materials chronicling Minnesota's history and culture. The goals of the Collections Department are to collect and preserve; provide access and interpretation; and engage in education and outreach. This blog is a tool to share these stories and let people know what is happening in the department.
See Collections Up Close Blog Archive
 Subscribe in a reader
Two Bibles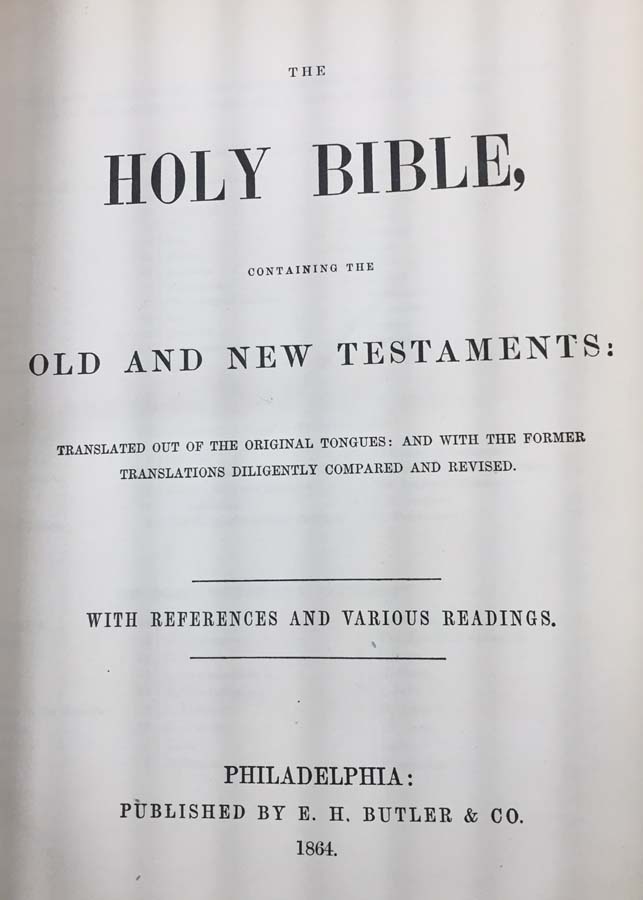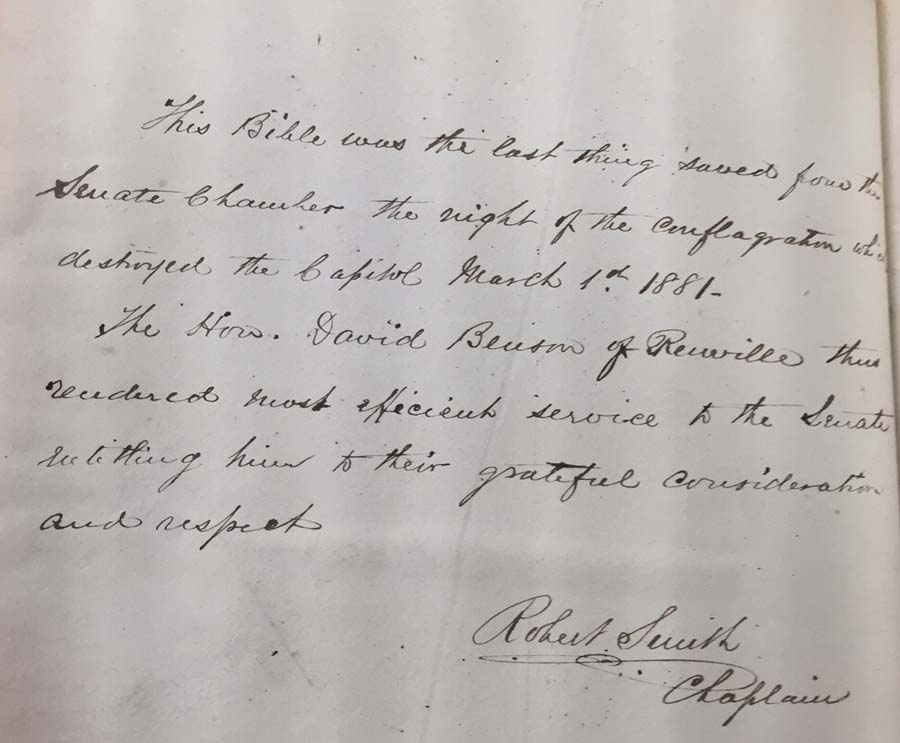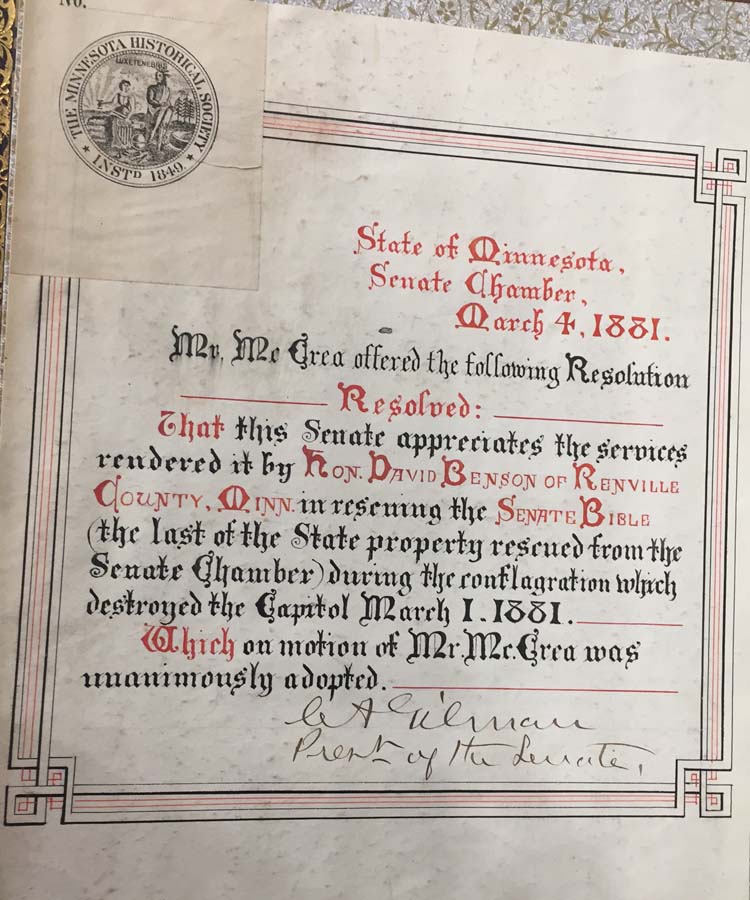 Governor Walz was sworn in on one of the historical treasures in the care of the library of the Minnesota Historical Society. Popularly known as the "Senate Bible," it was published in 1864 by E. H. Butler of Philadelphia.
The bible is the survivor of a disaster. On March 1, 1881, as both houses of the Minnesota legislature worked late into the evening, fire broke out in the dome of the first Minnesota Capitol. Elected officials and passers-by rushed to rescue furniture, important documents, and historical collections. The Honorable David Benson of Renville County heroically rescued this bible from the Senate chamber, the last of the state's property to be saved. Three days later, the Senate unanimously passed a resolution praising Benson for the service he rendered. That resolution is pasted inside the Senate Bible. Senate Chaplin Robert Smith also wrote in the bible of his gratitude and respect for Benson.
The Senate Bible had sustained some damage, but one hundred years later, it was restored in Minneapolis by Jerry Pfeifer.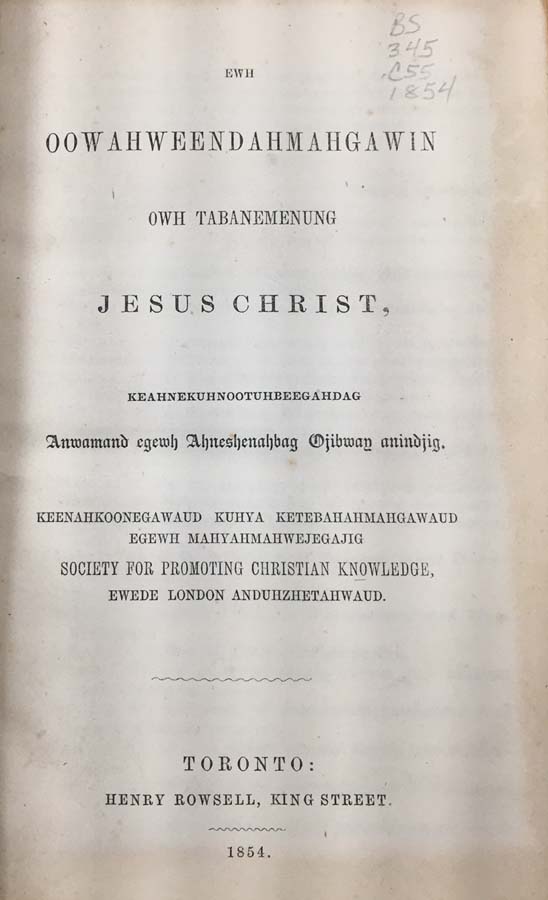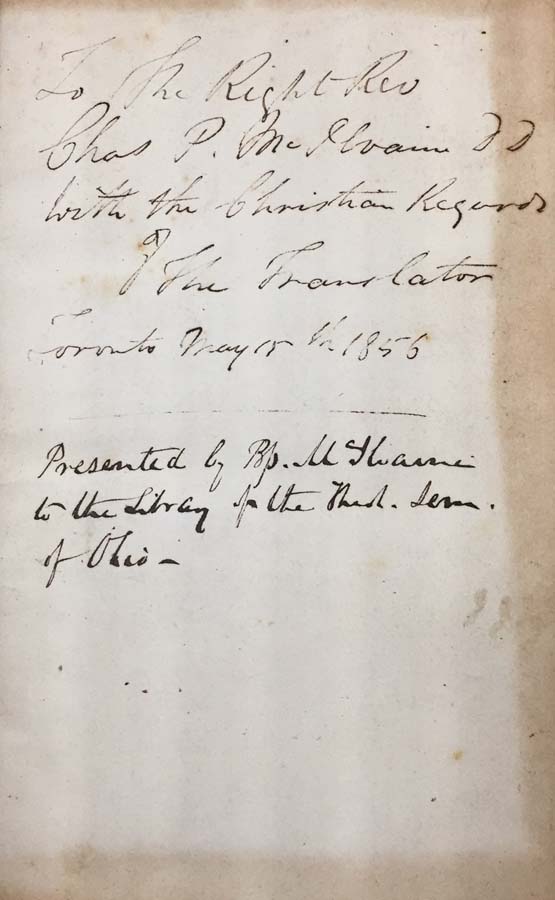 Lieutenant Governor Flanagan is being sworn in on an Ojibwe language
Bible from the vast collection of Native American language publications at the
Minnesota Historical Society.
Ewh Oowahweendahmahgawin Owh Tabanemenung Jesus Christ was
published in 1854 by Henry Rowsell of Toronto. Frederick O'Meara, an Irish
missionary at Manitoulin Island, Ontario, translated this first edition of the New
Testament, along with several other devotional works. In 1856 O'Meara gave this
copy, "with Christian regards of the translator," to the Right Rev. Chas P.
McIlvaine, an Episcopal bishop. A few years later, McIlvaine, who was chaplain of
the US Military Academy at West Point and twice chaplain of the US Senate, was
sent by President Lincoln to Britain to argue on behalf of the North in the Civil
War.
Bishop McIlvaine later presented the Bible to the library of the Theological
Seminary of the Diocese of Ohio. When it was offered for sale in 1996, the
Minnesota Historical Society purchased it, using money from the Carl A.
Weyerhaeuser Rare Book Fund.