About
The Minnesota Historical Society preserves and makes available a wide range of materials chronicling Minnesota's history and culture. The goals of the Collections Department are to collect and preserve; provide access and interpretation; and engage in education and outreach. This blog is a tool to share these stories and let people know what is happening in the department.
See Collections Up Close Blog Archive
 Subscribe in a reader
Women's Suffrage Pamphlet - May 18, 1917
When America entered the Great War in Europe in 1917, a different battle had already been raging for decades here in the states: women's suffrage. Across the nation, women were demanding their right to vote in elections, with varying degrees of success. The territory of Wyoming gave women the right to vote in 1869, and when it became a state in 1890 the citizens made sure their constitution preserved that right. While many other states adopted women's suffrage in the coming decades, women in Minnesota were not granted the right to vote until the passing of the 19th Amendment in 1919. Because of this, the Minnesota Woman Suffrage Association was very active during World War I, often combining their pro-suffrage message with helpful tools and suggestions for making wartime life easier. This pamphlet was produced by the National Woman Suffrage Publishing Company in New York and distributed by the Hennepin County branch in Minneapolis. It offers suggestions for managing a household budget, cutting out waste, and even recipes using left-over food. It also states that if women had the right to vote they could put an end to the high cost of living by demanding transparency in the food supply market. The back of the pamphlet states plainly: "The price of food is woman's business. Give her the vote so she can attend to it."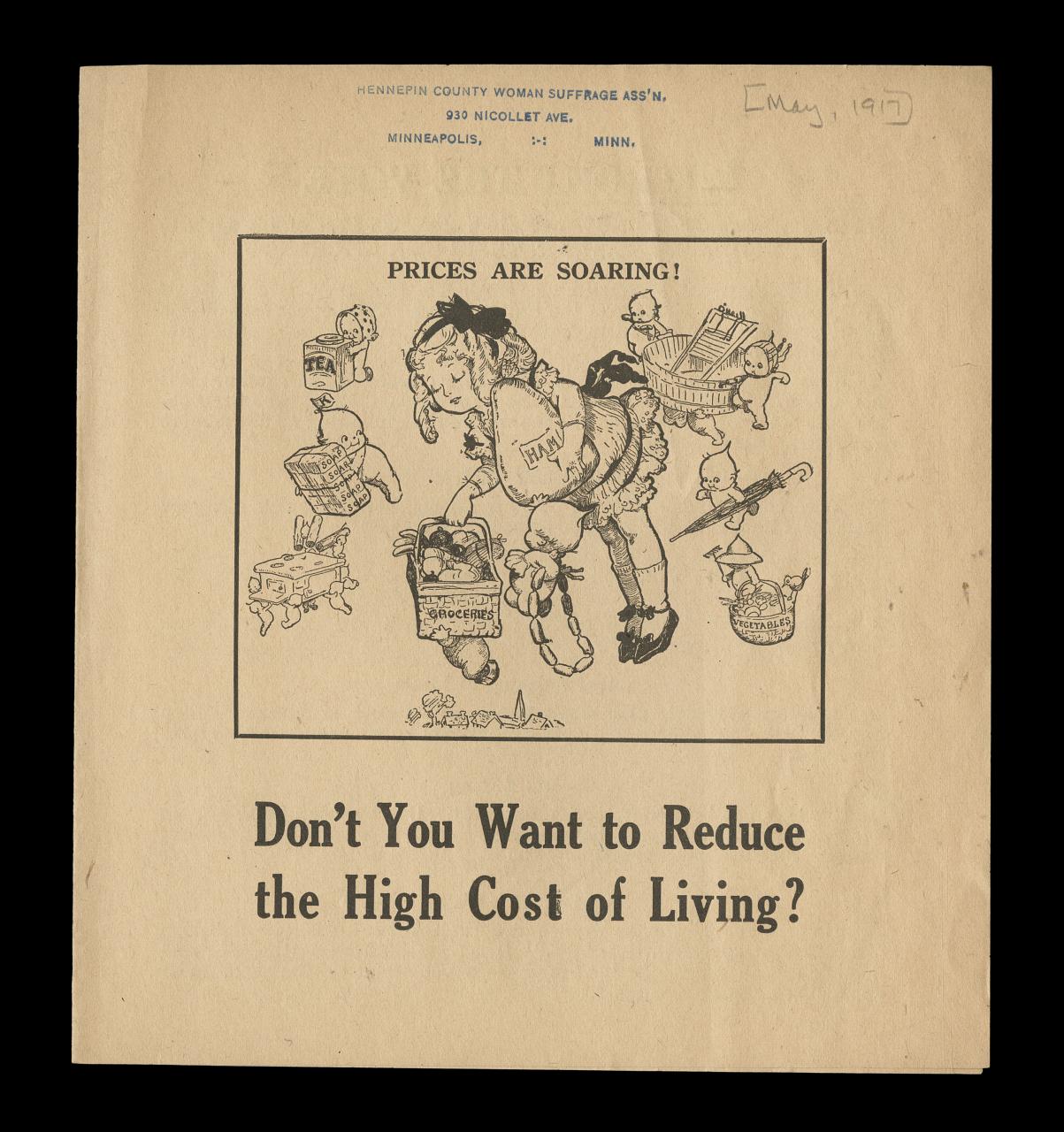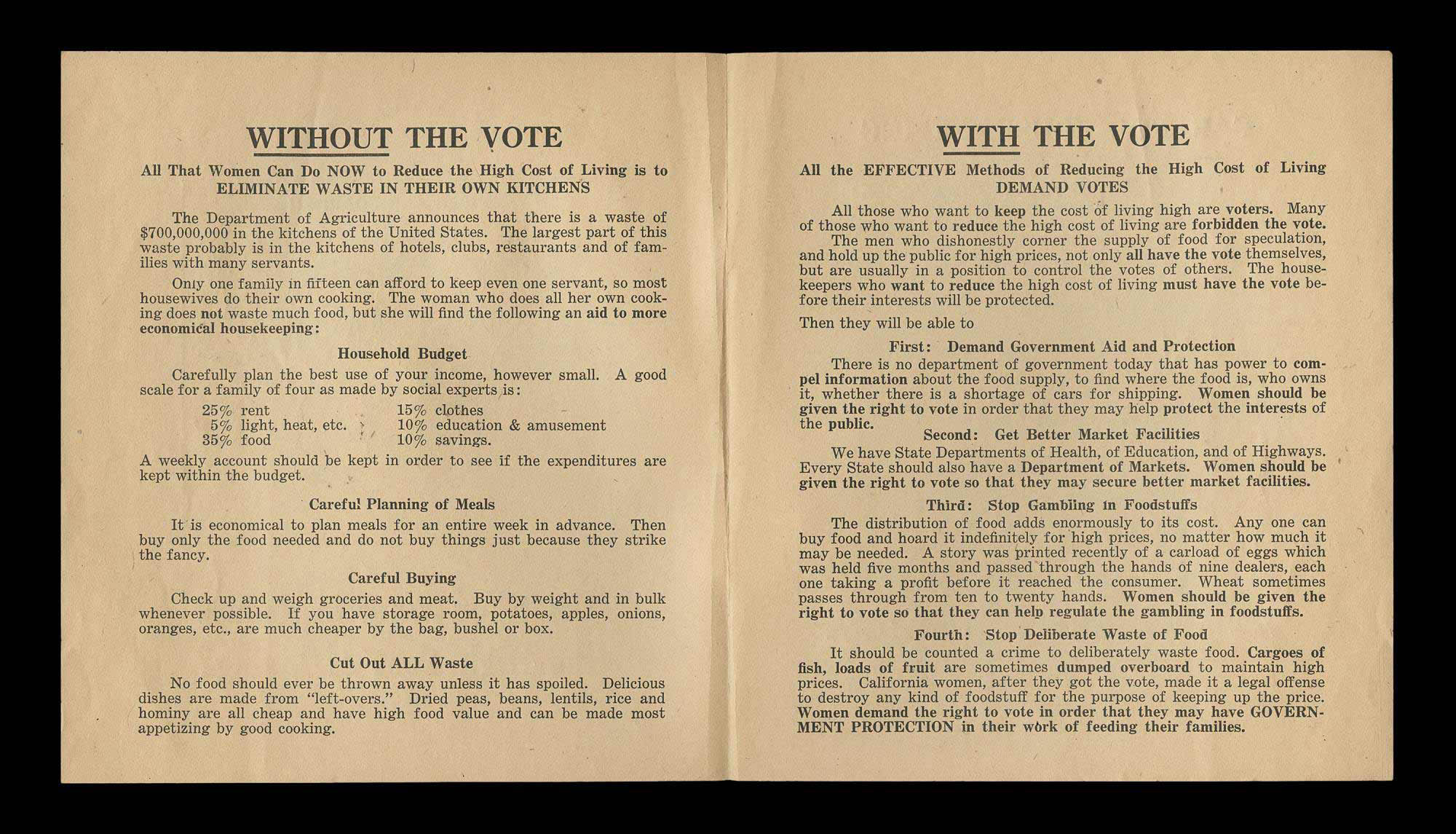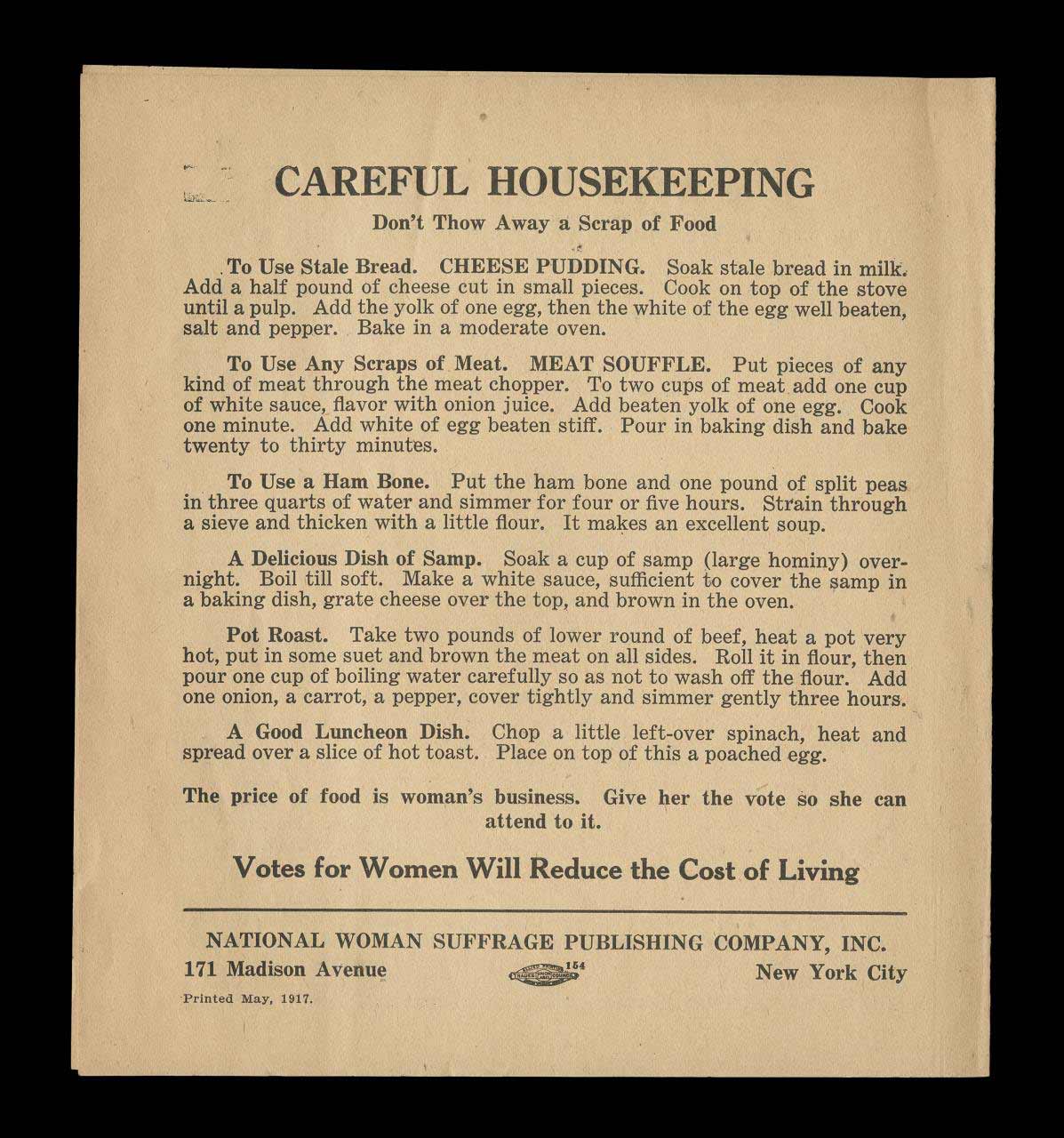 Citation: Minnesota Woman Suffrage Association papers, P1518. Minnesota Historical Society.