About
The Minnesota Historical Society preserves and makes available a wide range of materials chronicling Minnesota's history and culture. The goals of the Collections Department are to collect and preserve; provide access and interpretation; and engage in education and outreach. This blog is a tool to share these stories and let people know what is happening in the department.
See Collections Up Close Blog Archive
 Subscribe in a reader
David Backus's Photos and Notes from Flight School

After serving for eighty-nine days as an ambulance driver on the Western Front, St. Paul native David H. Backus enrolled in flight school at Tours, France. While there, he learned from both theory and practice: from classroom-style lectures on the basics of flight mechanics and from test drives of combat planes. Backus is pictured here after his first solo flight in an 80 horsepower Gnome model, built by a French plane manufacturer. His notebooks from flight school discuss the aerodynamic forces of lift, thrust, weight, and drag, and they weigh the advantages and disadvantages of a variety of wing styles. For example, the reverse Curre style, diagrammed below, stabilizes the wing but slightly reduces its ability to generate lift. After twenty-five hours of in-flight training and fifty successful solo landings, Backus received his pilot's license on November 3, 1917. Of his class of seventeen pilots, six would be assigned to the French Air Squadron C. 21, and they would be the first American aviators to see combat in World War I.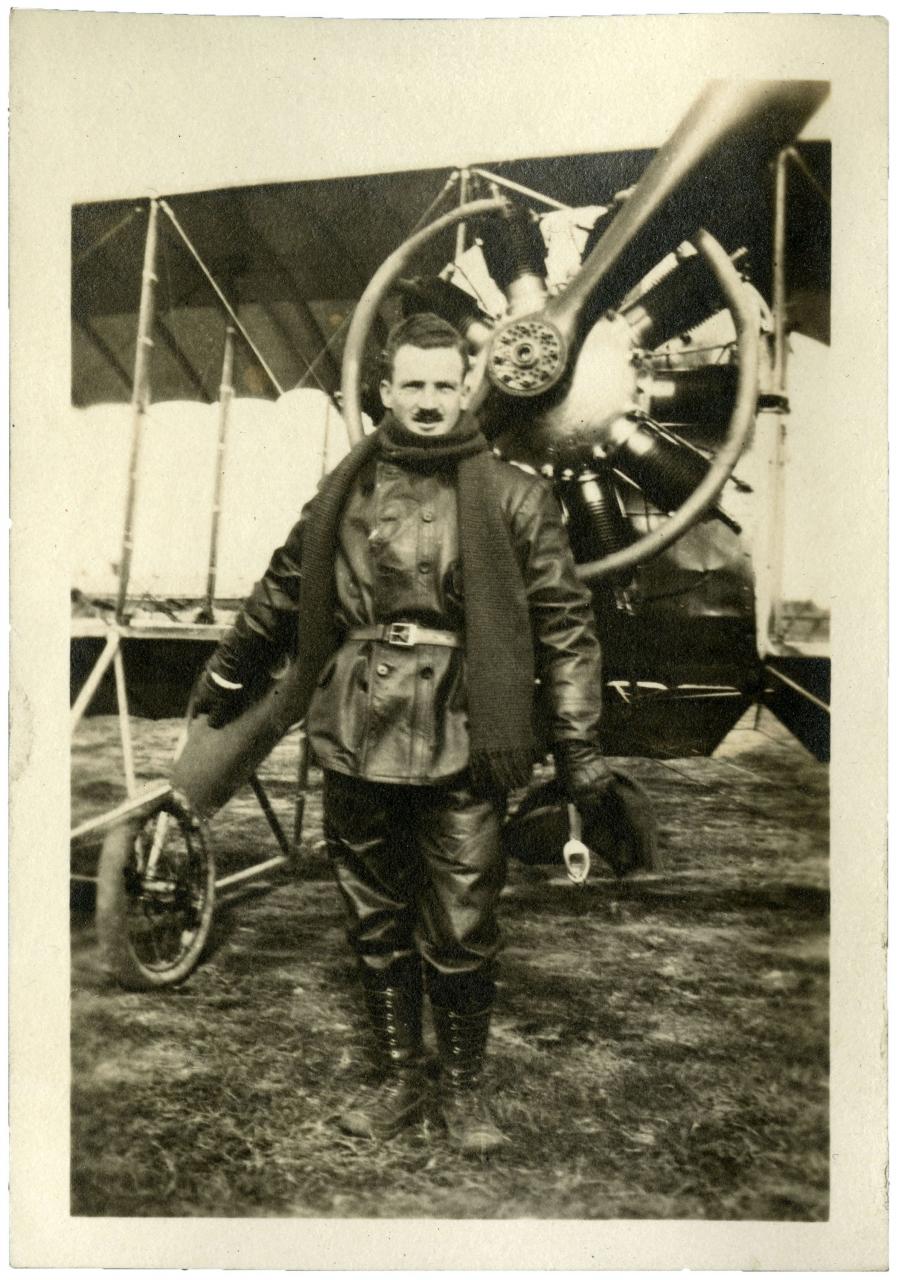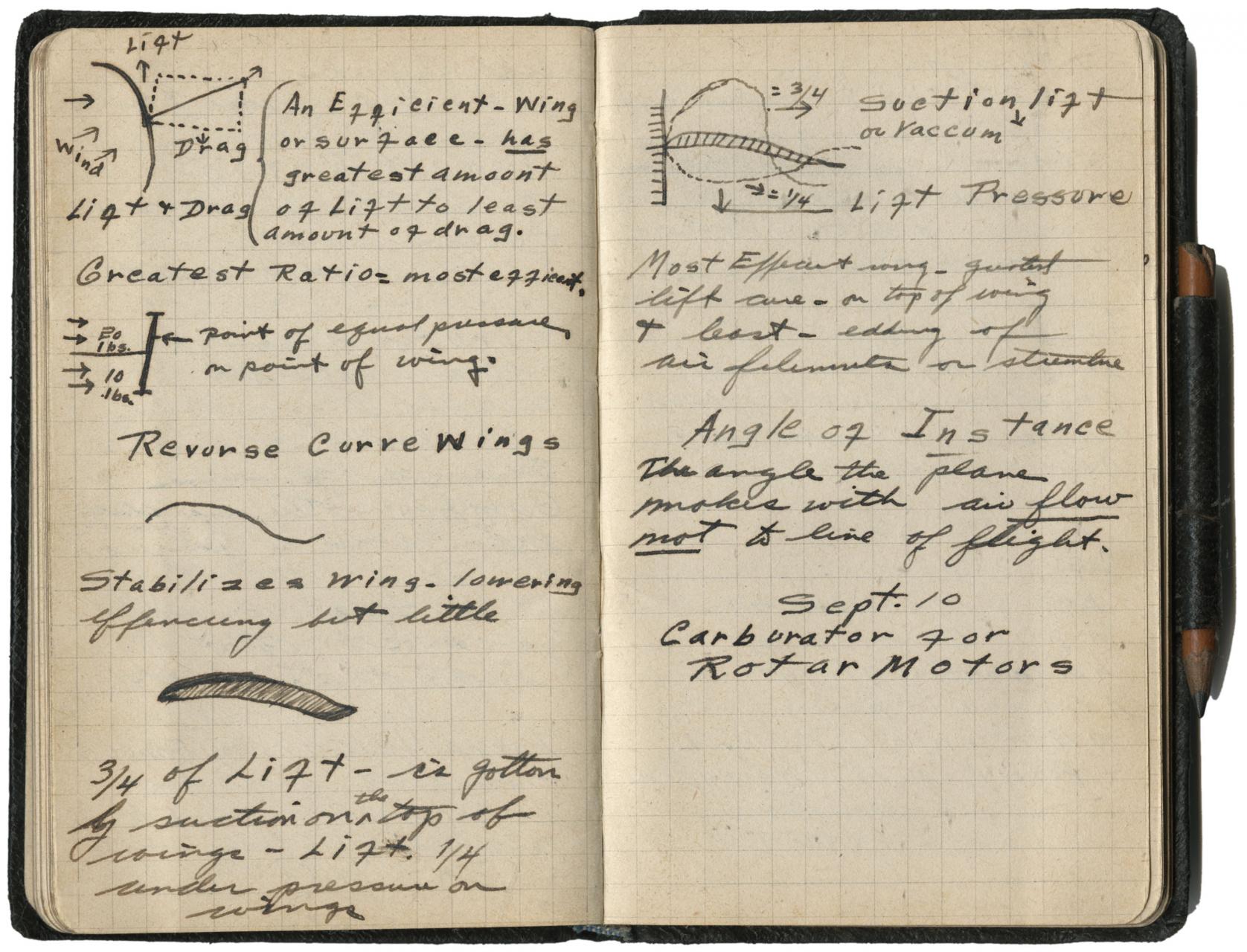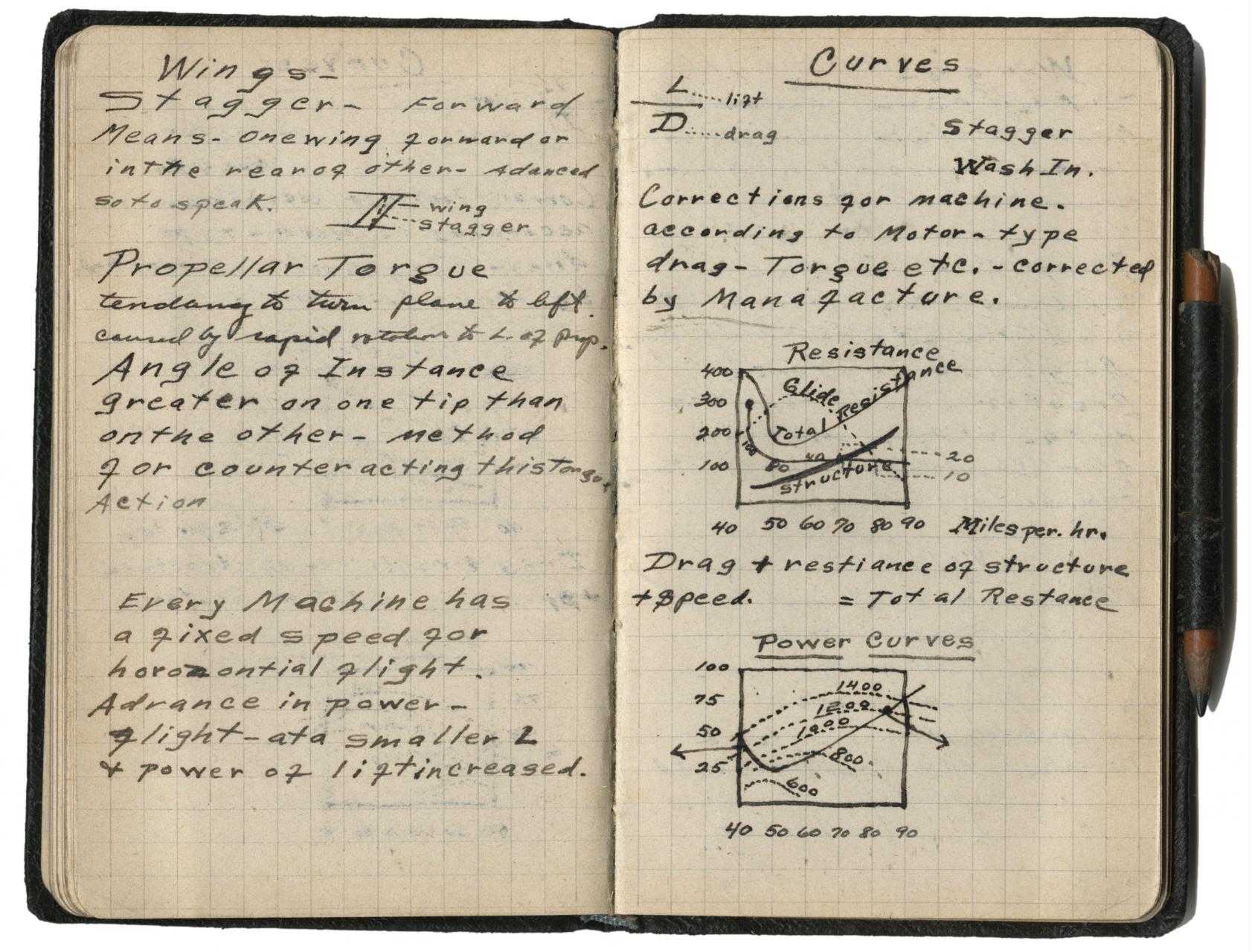 Citation: David Backus Collection. Minnesota Historical Society, St. Paul, Minnesota. 123.D.10.6F