Greater Minnesota Local History Wikipedia - Edit-a-thons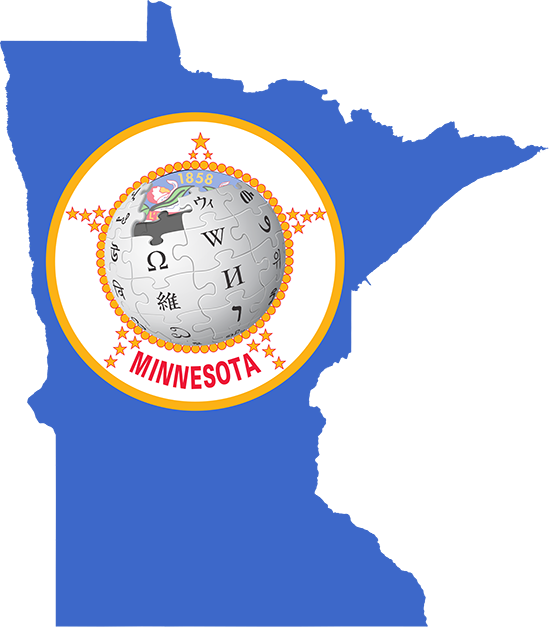 In response to the Minnesota Department of Health's newest COVID-19 recommendations, the Minnesota Historical Society's Local History Services has decided to cancel ALL eight regional Local History Wikipedia Edit-a-thons for the health and safety of the attendees and their organizations. Local History Services will reassess these cancelations as COVID-19 progresses. 
---
Do you want to learn how to edit and add articles on Wikipedia?

An Edit-a-thon is an all-day attempt to improve the Wikipedia pages on a particular topic. Led by an experienced Wikipedia editor, participants learn to edit pages, correct mistakes, add references, and upload photos. Complete beginners are welcome; training and troubleshooting is provided.
Local History Services at the Minnesota Historical Society is hosting eight public Edit-a-thon workshops around the state this summer where you can come and learn more about Wikipedia – how it works, and how you can help make it better and how it can benefit your museum/historical organization and your community's history.
The workshop will be led by Joe Hoover, Digital Technology Outreach Specialist for the Minnesota Historical Society and an editor on Wikipedia for over twelve years. Hoover will guide everyone through the process, and demonstrate how easy it is to edit and share information.
Attendees are asked to register beforehand and to bring any books, journals, magazines or newspaper articles relevant to pages they're interested in to use for sources for research. Laptops will be provided by MNHS. However, attendees are encouraged to bring their own laptop if they have one.
Fee: Cost is Free.
Questions? Call Joe Hoover at 651-259-3461 or e-mail joe.hoover@mnhs.org.
Dates and Locations: