About
The Minnesota Historical Society preserves and makes available a wide range of materials chronicling Minnesota's history and culture. The goals of the Collections Department are to collect and preserve; provide access and interpretation; and engage in education and outreach. This blog is a tool to share these stories and let people know what is happening in the department.
 Subscribe in a reader
Parking Ticket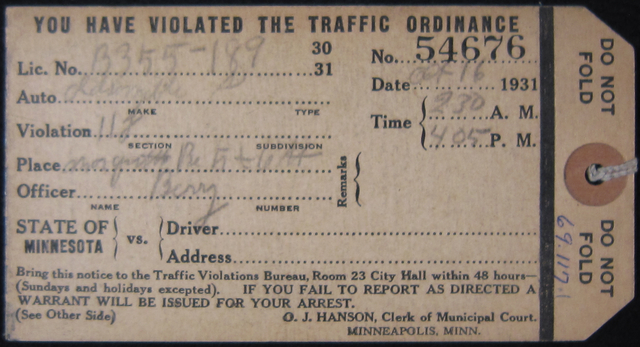 This is a parking ticket from Saint Paul, 1931.
The front of the rectangular cardstock tag reads, "YOU HAVE VIOLATED THE TRAFFIC ORDINANCE" and contains fields related to the offense for the officer to fill in. There is a list of offences and their corresponding penalties on the back of the tag.