Discover new teaching practices and broaden your knowledge through MNHS teacher professional development. Educator workshops are offered by the History Day and Teacher Education teams.
Teacher education workshops
MNHS teacher members may receive discounted pricing for Northern Lights workshops.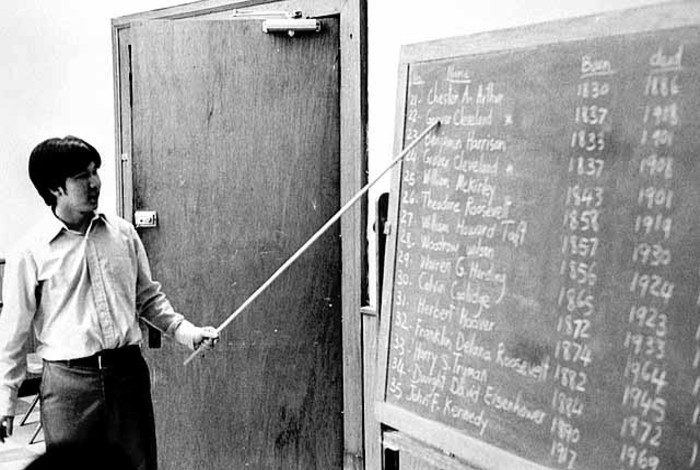 History Fest
Cost: $35
Virtual meeting platform: Zoom Video Conferencing
Date: Wednesday, August 11, 8:30 am (register here) ​
Join us for History Fest, a full day of sessions about teaching history in the classroom!
Get ready for the 2021-2022 school year with a choice of educator-led sessions focusing on state, national, and world history, as well as assessments, primary sources, and more. Connect with your history peers from around the state! This workshop has sessions for elementary, middle, and high school levels. This workshop is delivered in partnership with the Minnesota Council for History Education.
Tentative agenda as of July, 2021
Due to capacity and current social distancing guidelines, this conference will be held via Zoom. We look forward to seeing you! Contact Heidi Kloempken with questions about workshop content.
Northern Lights Introductory Webinar
Cost: Free for Northern Lights teachers
Virtual meeting platform: Zoom video conferencing
The same session will be offered multiple times:
Tuesday, August 24, 2-4 pm
Friday, August 27, 1-3 pm
Tuesday, September 21, 3:30-5:30 pm
First time teaching with the Northern Lights Interactive eBook? Need a refresher before the 2021-22 school year? Join Northern Lights teacher educators from the Minnesota Historical Society for an introductory webinar about Northern Lights  -- from the content it covers, to the different curriculum components, and hallmarks of the curriculum. Get a walk-through of the Northern Lights Interactive eBook and have practice time to navigate the robust digital curriculum and ask questions.
The session will be repeated synchronously multiple times to accommodate your summer schedule. Zoom video conferencing will be used. Connecting via a device with a larger-screen video feed (laptop, desktop, or tablet) will be essential to benefit from this session. 
Sessions are free for Northern Lights teachers, but registration is required. Contact Kara Knight (kara.knight@mnhs.org) with questions.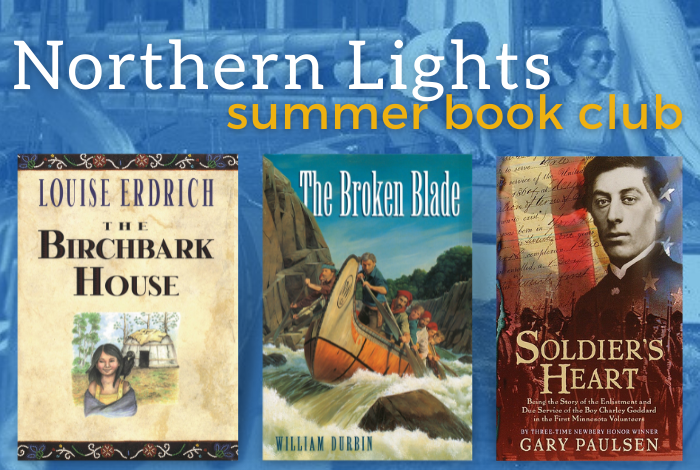 Northern Lights Summer Book Club
Cost: Free for Minnesota Studies teachers
Virtual meeting platform: Zoom Video Conferencing
Multiples Dates: Registration required
Are you considering using novels to build historical empathy in 6th grade Minnesota Studies? Join Northern Lights teacher educator Kara Knight for a summer Minnesota History book club! Each month, we will read and meet to discuss one juvenile novel that connects well to Northern Lights, as well as share amongst fellow Northern Lights teachers how the novel might be used in class (OR share how you already use it).
Registrants are responsible for acquiring the books themselves (check out your public library). 6th grade Minnesota Studies teachers are invited to attend, regardless of whether you've never taught the curriculum before or you're a pro at incorporating these novels. Sign up for one or all three! 
This program is free for Minnesota Studies teachers, but registration is required. Contact Kara Knight (kara.knight@mnhs.org) with questions.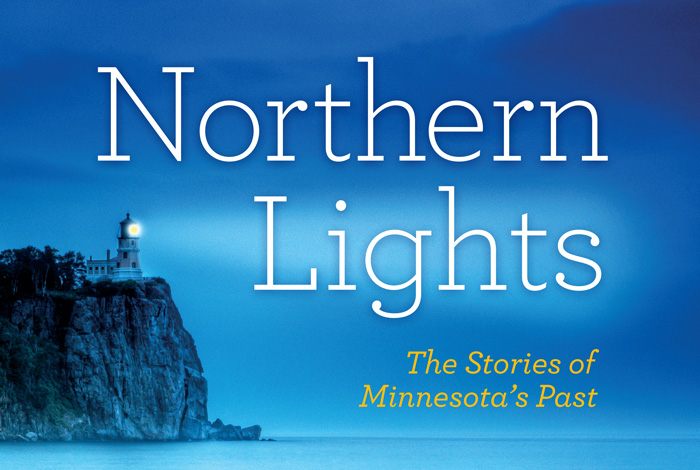 Northern Lights Academy
Date: Monday, March 7, 2022 - 8:30am to 2:30pm
Cost: (registration coming in August)
In-person registration: $85/$65 for MNHS members 
Virtual strand registration: $30
Location: Minnesota History Center, Education Wing
Join us for a special spring edition of the annual Northern Lights Academy! This conference-style workshop features sessions from Northern Lights teachers and content experts.
We are shifting this workshop from November to March in order to encourage all Minnesota social studies teachers to attend the 101st annual National Council for the Social Studies conference being held in Minneapolis November 19-21, 2021! Never fear, we are working with the NCSS local arrangements committee to offer sessions specifically for Minnesota Studies and Northern Lights, so it will be like having a mini-Northern Lights Academy at a premiere national conference -- it's the best of both worlds! Stay tuned for more details as NCSS finalizes its schedule. 
Our goal for the Northern Lights Academy is always to have participants engaging in interactive, in-person sessions, but we know getting away on a Monday might be difficult. Therefore, we are excited to pilot a virtual strand at this workshop! Three of the sessions will be available live via Zoom for virtual participants to join, with a fourth moderated session at the end of the day for reflection and networking with other Minnesota Studies teachers. Session recordings will not be available to view or purchase separately.
Workshop agenda TBD (contact Kara Knight if you are interested in submitting a session proposal). Sessions align with content and resources in the Revised Second Edition of Northern Lights (print book, 2013; Interactive eBook, 2014+); those with earlier editions of Northern Lights may also find this workshop useful. Registration closes 24 hours prior to the workshop start time. CEUs provided.
Contact Kara Knight with program and subsidy questions.
Registration coming in August!
There are no History Day Teacher Workshops currently scheduled. 
Cancellation policy
Registrants canceling 24 hours before the workshop are eligible for a refund or credit. (This includes weather related cancellations.)
Registrants unable to attend a workshop may send someone in their place; substitutions will be made at the registration desk the day of the event.
No refunds or credits will be granted for nonattendance.