The Minnesota Historical Society has been preserving and sharing content since 1849 — nine years before Minnesota's statehood. This set of content-rich projects represents current and recent efforts to develop and share historical resources online.
Multi-Theme | Single Theme | Your Stories
Multi-Theme
These resources cover a broad range of topics and information.
The ever-popular Item of the Day, plus Civil War and World War I daybooks, all drawn from the extensive MNHS collections.

Learn about history while at home. Here's a good place to start!
A lively, richly illustrated magazine published quarterly by the Minnesota Historical Society Press. Find issues and articles dating back to 1915.

The Minnesota Historical Society Press publishes books on the history, art and culture of the Upper Midwest.
A resource for reliable information about significant people, places, events and things in Minnesota history.
Go beyond the bare facts of Minnesota history. Uncover the real stories and real people behind the dates — and for a short time, inhabit their lives.
A chronological compendium of remarkable and curious events in the history of the North Star State.
Single Theme
These projects focus on specific themes and concepts.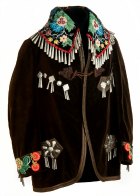 A vast collection of Ojibwe materials that are part of the MNHS American Indian collection.

A blog about how MNHS assists Native people in connecting with works created by their ancestors, and provides support for learning, practicing, teaching, and recovering culture.

LGBTQ stories and historical resources brought together in one place.
Your Stories
Historical information comes from people like you. These projects tell — and in many cases gather — the stories of people from Minnesota and beyond.

Find meaning in the lives of your neighbors, your community, and your state in a time of pandemic—as together, we capture history in real time.
Stories by and about remarkable people who grew up during the Depression, came of age during World War II and participated in the post-war boom.