About
We are living in a historic moment. The Minnesota Historical Society is collecting and preserving Minnesotans' stories related to the COVID-19 health crisis so future generations can learn how the pandemic has impacted our lives. We invite you to read a sampling of these stories here.
Report misuse of collection item
 Subscribe in a reader
Art and humor have transcended this pandemic
By:
Public contributor
| June 11, 2020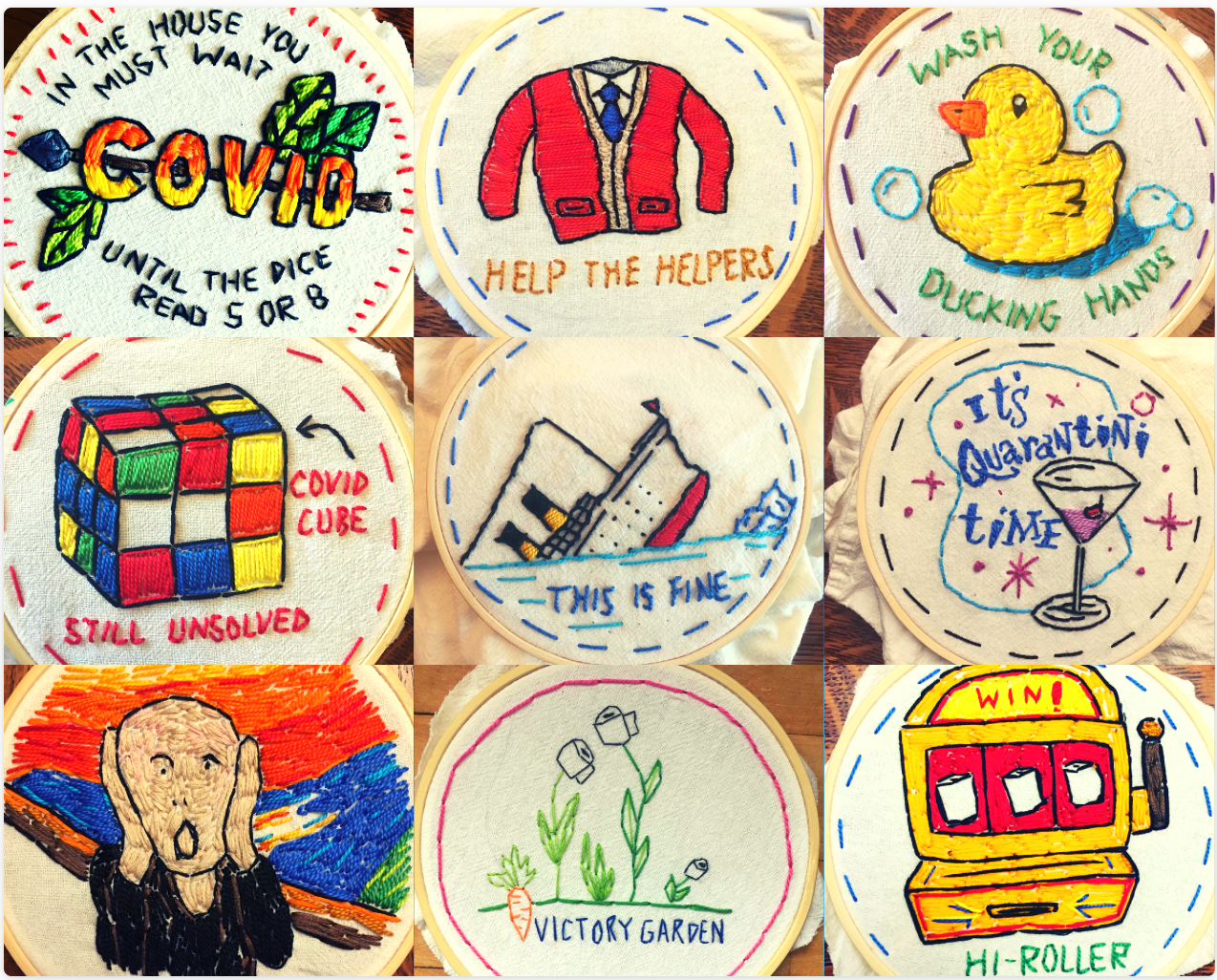 I have observed that art and humor have transcended this pandemic and that both are invaluable at this time. Folks seem to be searching for something to look forward to in these challenging days, and it's been through that observation on social media that I've established my embroidery project--shedding humor on our current way of life and its shortcomings. Knowing that something I'm creating is able to help someone through their day is meaningful to me during this pandemic.
Creating the images has also served as a distraction for me from the ever-changing news cycle.
Pioneer Press recently covered my project and this was the article link.
~ Emily Sies-Mandel, art teacher