About
We are living in a historic moment. The Minnesota Historical Society is collecting and preserving Minnesotans' stories related to the COVID-19 health crisis so future generations can learn how the pandemic has impacted our lives. We invite you to read a sampling of these stories here.
Report misuse of collection item
 Subscribe in a reader
My quarantine score sheet is a mental health check
By:
Public contributor
| August 20, 2020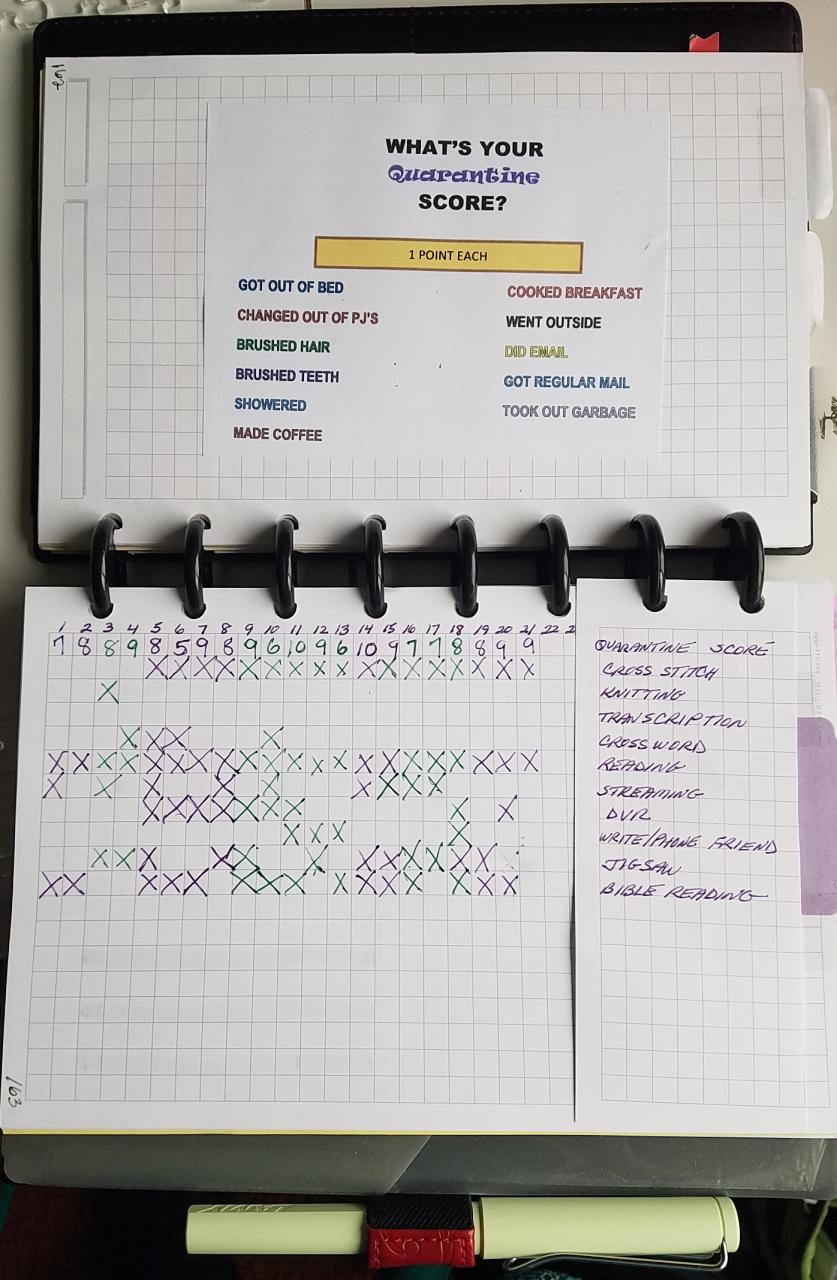 I turned 68 during the MN Stay at Home order. I am alone, have adequate retirement funds, though much less than I used to, and I'm generally healthy so most of my anxiety relates to the fates of my friends and acquaintances, some who have more underlying conditions that make the risk even higher. Some of the other worry was that I had not yet organized my life in case something happened to me.   
What I really found surprising was my inability to concentrate for any length of time. I love to read and first thought that would be the way I would spend my time, but quickly discovered I could not even keep up my normal volume. The same came at watching TV or streaming services or my hobbies. I ended up with a quarantine daily score that I use almost as a mental health check.
~ Retired suburban senior