About
Native American cultural practices are passed down from one generation to the next. Native people choose what to retain and what to alter as they express themselves while paying respect to those who came before them. MNHS assists Native people in connecting with works created by their ancestors and provides support for learning, practicing, teaching and recovering culture.
 Subscribe in a reader
Ojibwe fiber mats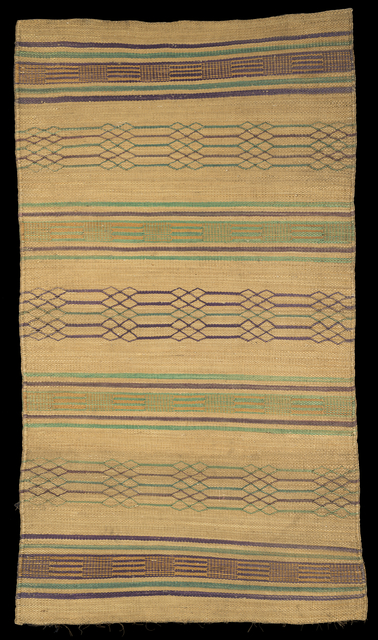 The Minnesota Historical Society has several Ojibwe made fiber mats in their collection. This particular mat is made from bulrush and basswood with green and purple dyed rushes weaved to form a geometric design. Other fibers, like cedar or sage, were commonly used to produce these kinds mats as well.
Pictured below is an Ojibwe woman weaving a bulrush mat, circa 1910. There were several different weaving techniques employed by the Ojibwe and these were sometimes dependent on the fiber used. These mats had multi-functional uses such as floor and door coverings, sleeping mats, and drying mats for wild rice.
Olivia Stout, History Museum Fellow Intern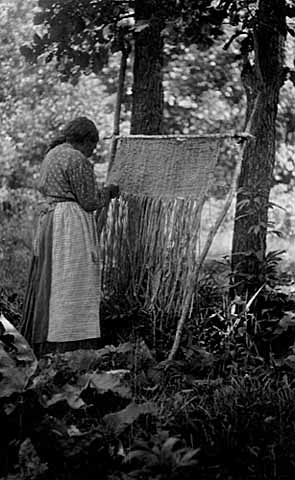 Photograph by anthropologist Frances Theresa Densmore, to see more photos and items collected by her please visit our collections site.