About
Native American cultural practices are passed down from one generation to the next. Native people choose what to retain and what to alter as they express themselves while paying respect to those who came before them. MNHS assists Native people in connecting with works created by their ancestors and provides support for learning, practicing, teaching and recovering culture.
 Subscribe in a reader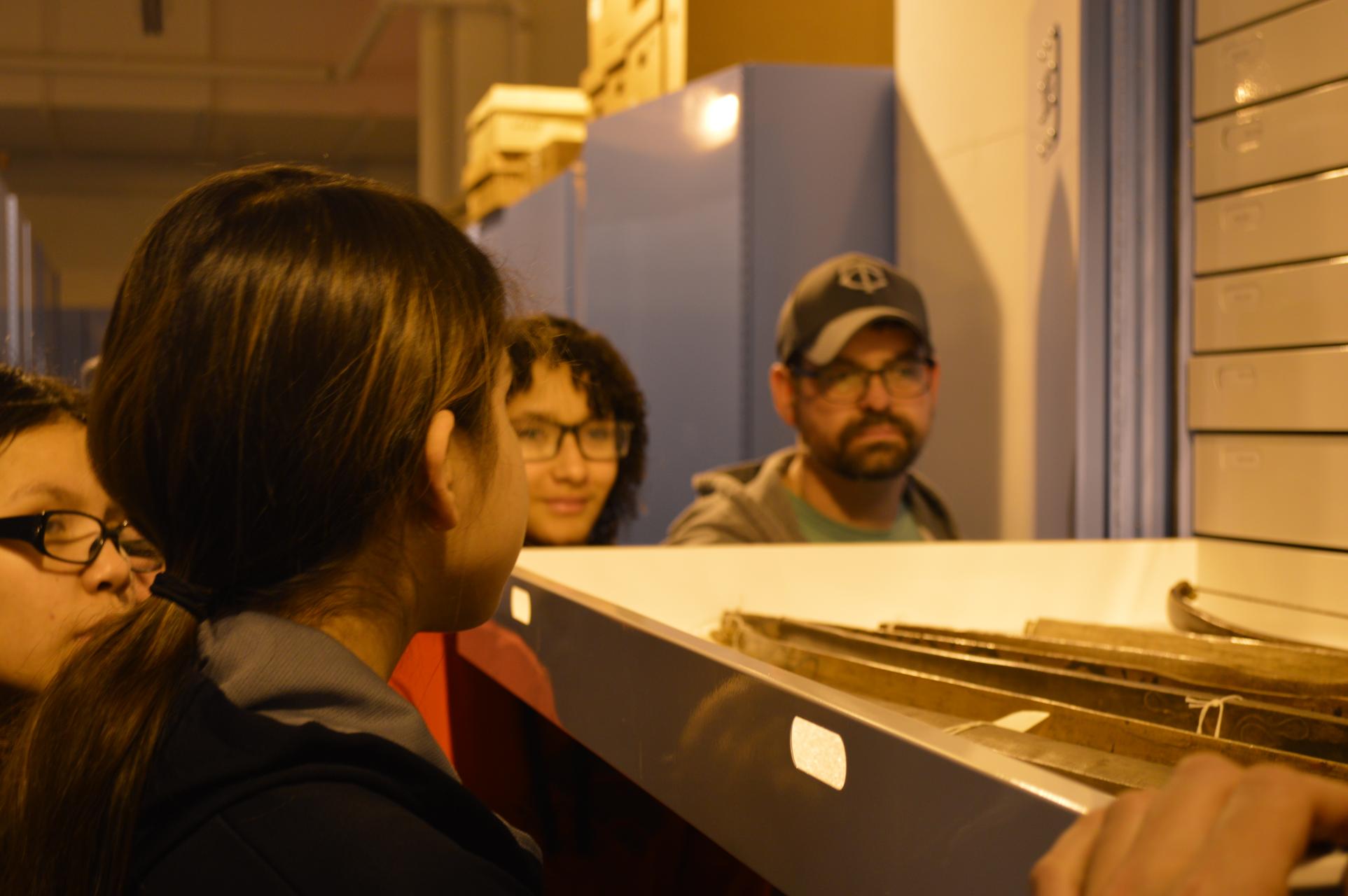 As part of making the collections at the Minnesota Historical Society more accessible, we often have groups come in for a tour of collections storage. Recently, students from Red Lake came down to St. Paul to do research for their History Day projects at the Gale Family Library.
Find out more about History Day.