About
The Minnesota Historical Society's volunteer and intern programs welcome people from all communities to engage in mission-related projects. Over 2,660 volunteers and interns contribute 53,400 hours hours annually. This diverse volunteer corps helps to achieve the MNHS mission — Using the Power of History to Transform Lives.
 Subscribe in a reader
New State Capitol Volunteers
By:
Rebekah Bjork
| July 14, 2017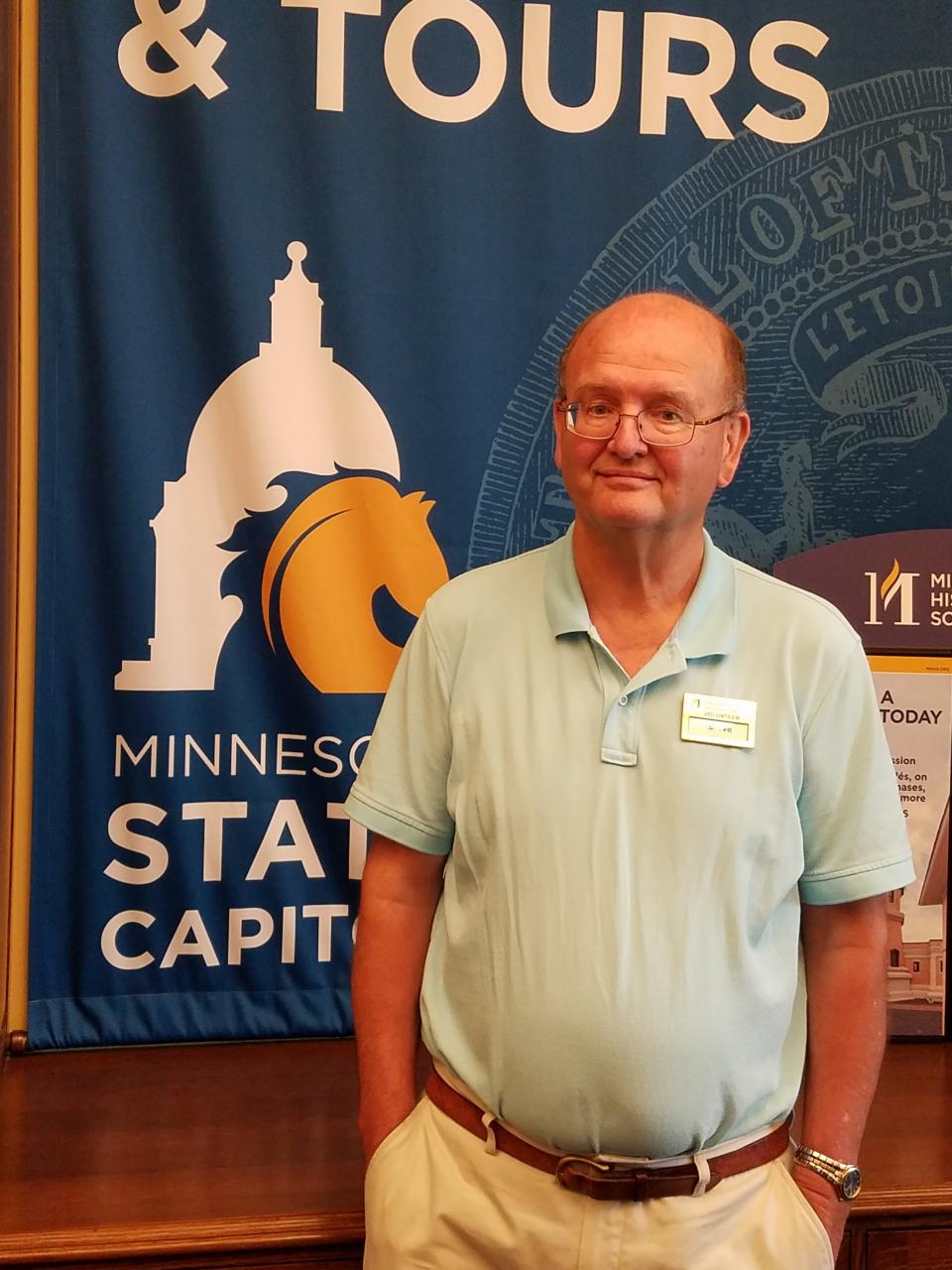 In late June, the MN State Capitol Information, Tours, and Guest Services area began utilizing volunteers to assist with visiting adult groups. These volunteers help greet various groups at the newly restored Capitol building and direct them to the guest services desk. The Capitol is a large space with minimal signage and having volunteers guide incoming groups to this area has streamlined the check-in process. They have been shadowing the larger tours and helping to keep the group together as they moved from one spot to another. The volunteers have been helping to maintain the appearance of the new retail space, assisting with restocking merchandise, and helping to sell the products.
Submitted by Ted Bores 07/14/2017