About
The Minnesota Historical Society's volunteer and intern programs welcome people from all communities to engage in mission-related projects. Over 2,660 volunteers and interns contribute 53,400 hours hours annually. This diverse volunteer corps helps to achieve the MNHS mission — Using the Power of History to Transform Lives.
 Subscribe in a reader
National Volunteer Week + Book Giveaway from MNHS Press
By:
Mai Huizel
| April 19, 2022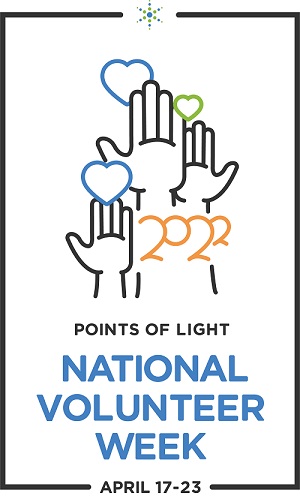 We are kicking off National Volunteer Week with a giveaway. We have seven amazing books from MNHS Press. All you need to do is be an active volunteer and add your name to the drawing through our Google form. Volunteers will receive an email to submit their names for the drawing. Winners will be announced on Friday, April 29.
This week we celebrate by sharing voices on their philosophy of volunteerism and hear from staff coordinators about Minnesota Historical Society Volunteers. Yesterday we released a special note from our Director & CEO, Kent Whitworth to our volunteers and today we have a special newsletter to share. It details how our volunteers make a difference for the organization.
National Volunteer Week Newsletter
Check out the National Volunteer Week Newsletter!