About
The Minnesota Historical Society preserves and makes available a wide range of materials chronicling Minnesota's history and culture. The goals of the Collections Department are to collect and preserve; provide access and interpretation; and engage in education and outreach. This blog is a tool to share these stories and let people know what is happening in the department.
See Collections Up Close Blog Archive
 Subscribe in a reader
Ready to Vacate at Any Moment

On this date Frances Mary Rogers left the United States for France, where she would drive supplies first for the American Fund for French Wounded and later the YMCA. Upon returning to the United States she would found the St. Paul unit of the the Women's Overseas Service League, an organization made of women who had served overseas during the First World War with the purpose of companionship and helping those who had been impacted by the war, particularly veterans. In this small biography of her from the League's papers she describes being ready to evacuate Paris, should the Germans break through, as well as dancing and visiting with the troops.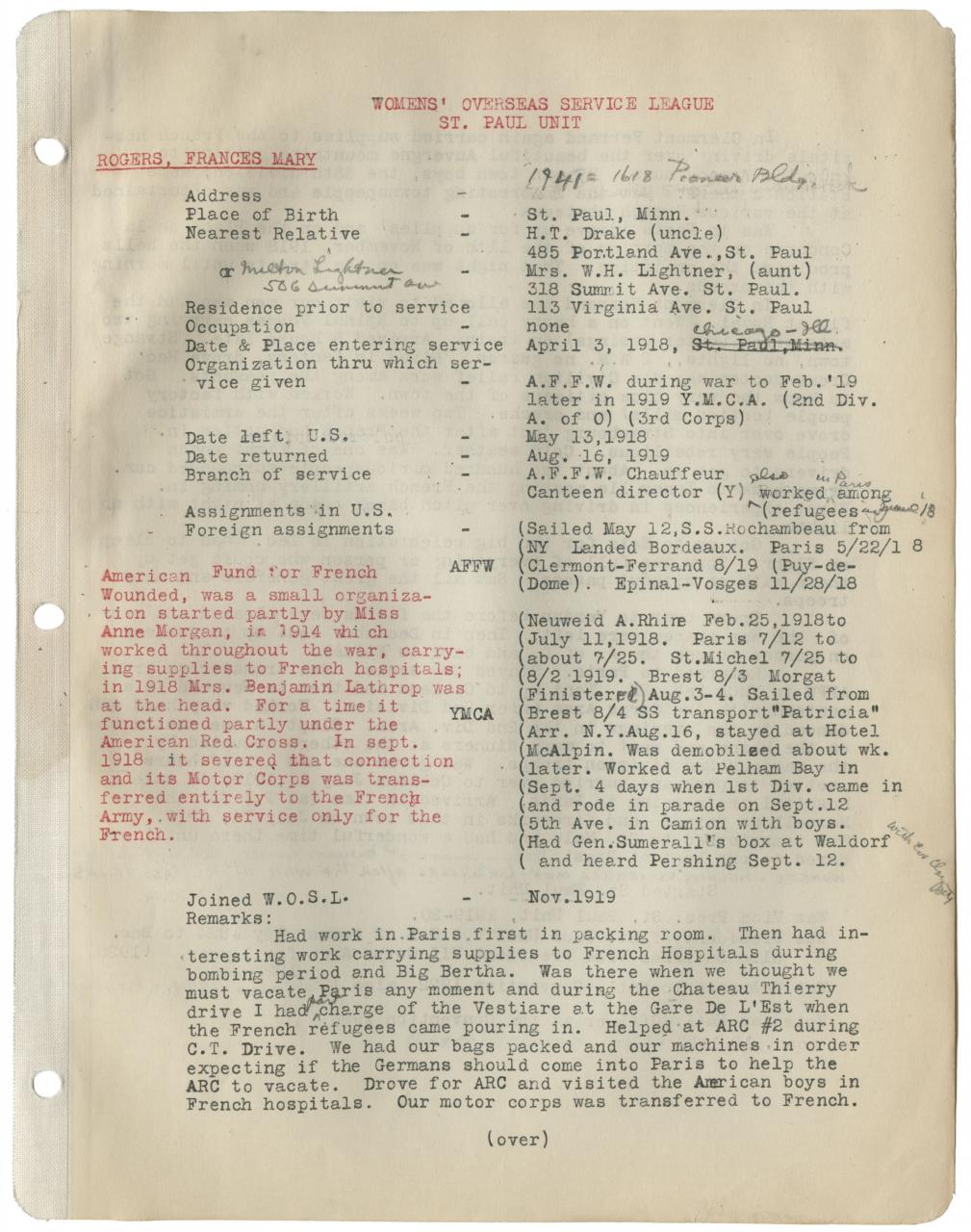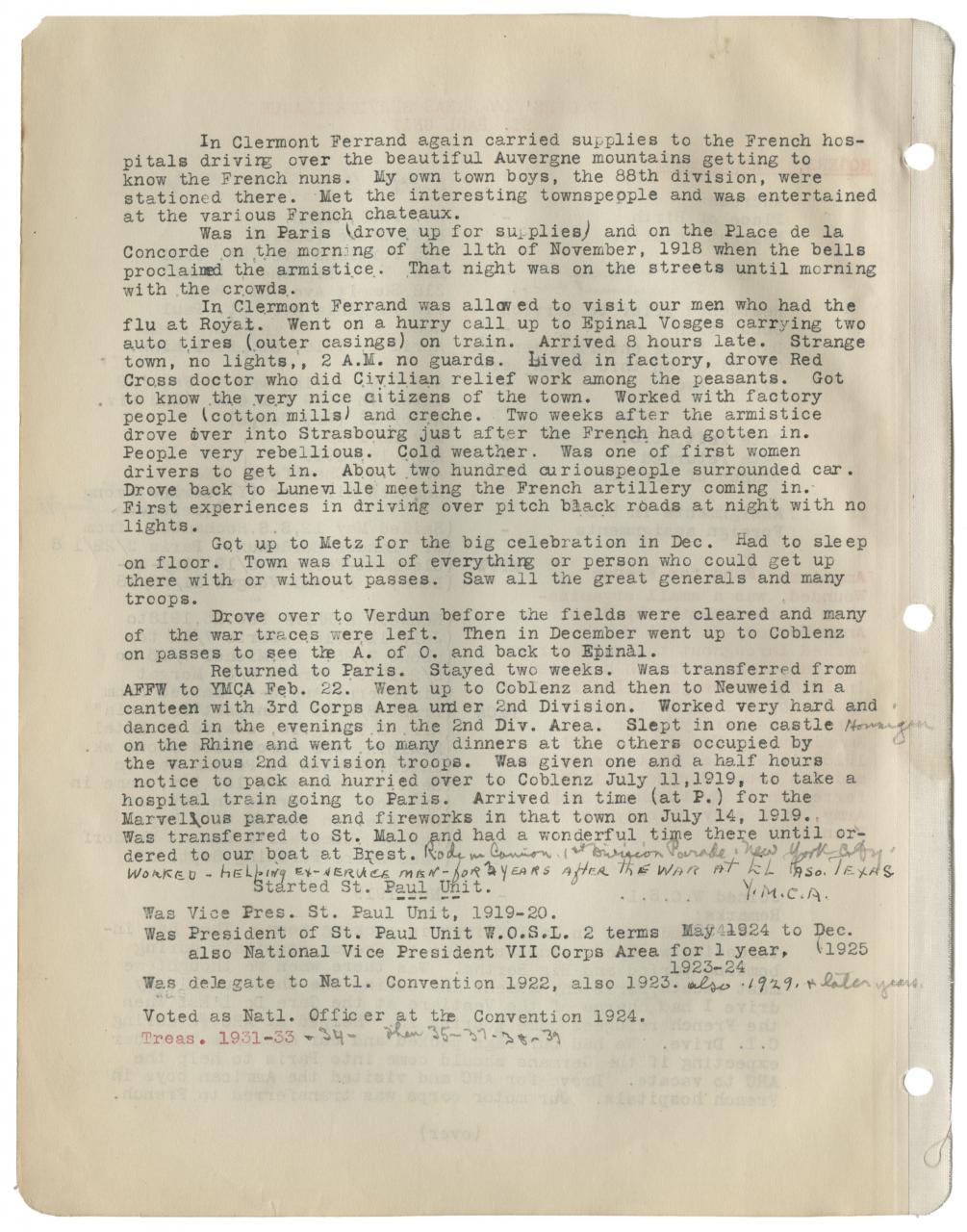 Had to work in Paris first in packing room. Then had interesting work carrying supplies to French Hospitals during bombing period and Big Bertha. Was there when we thought we must vacate Paris any moment and during the Chateau Thierry drive I had charge of the Vestiare at the Gare De L'Est when the French refugees came pouring in. Helped at ARC #2 during C.T. Drive. We had our bags packed and our machines in order expecting if the Germans should come into Paris to help the ARC vacate. Drove for ARC and visited the American boys in French hospitals. [...]

Citation: "Frances Mary Rogers." Women's Overseas Service League, St. Paul Unit, Records, 1919-1942. Minnesota Historical Society, St. Paul, Minnesota. BH7/.W872