About
The Minnesota Historical Society preserves and makes available a wide range of materials chronicling Minnesota's history and culture. The goals of the Collections Department are to collect and preserve; provide access and interpretation; and engage in education and outreach. This blog is a tool to share these stories and let people know what is happening in the department.
See Collections Up Close Blog Archive
 Subscribe in a reader
Harold Smith - The Lasting Effects of Mustard Gas

Even though the fighting had ended, soldiers and nurses suffered from the after effects of the War for years to come. Harold Smith of Saint Paul enlisted with the Canadian Forces prior to US entry into the War, claiming he was well and strong so it was his duty to go do his part. Smith was digging trenches on September 4th, 1917, under heavy shell fire from the Germans. In the middle of the night, the shell fire switched to mustard gas and a few of canisters landed in the trench that Smith was in, exposing him to the deadly gas before he was able to evacuate. At noon the next day, Smith reported himself ill and remained in the hospital for the next 10 months. After these 10 months, he was still ill but went back into training in England for another 6 months. He was discharged and returned home on February 11th, 1919. Smith died on November 5th, 1919, from complications of the poisonous mustard gas he had been exposed to more than two years prior. In addition to mustard gas poisoning, many soldiers also experienced shell shock. The new artillery that had been used throughout this First World War had never been seen before, and these weapons had lasting effects on the brains of men even after they had left the battlefield and returned home.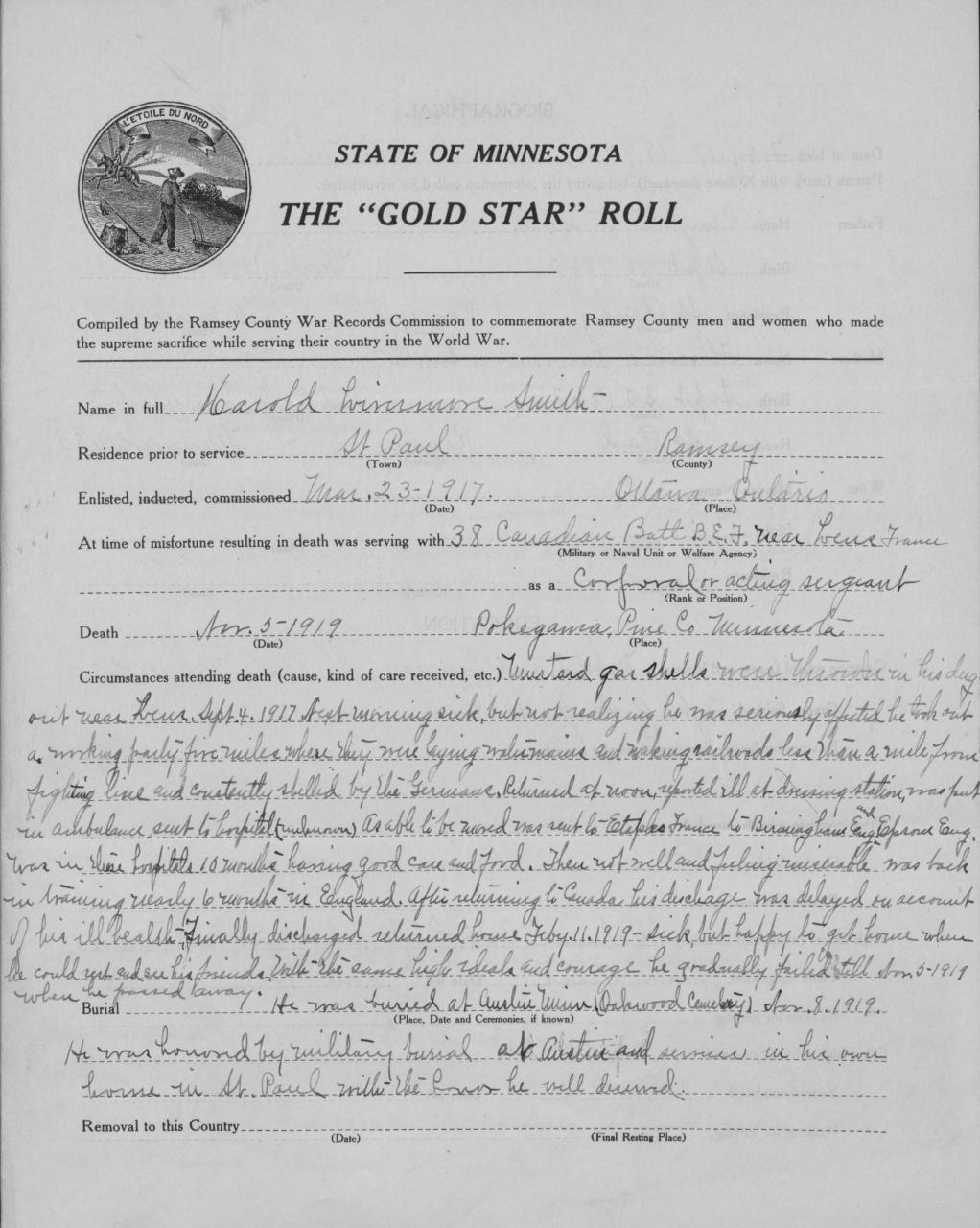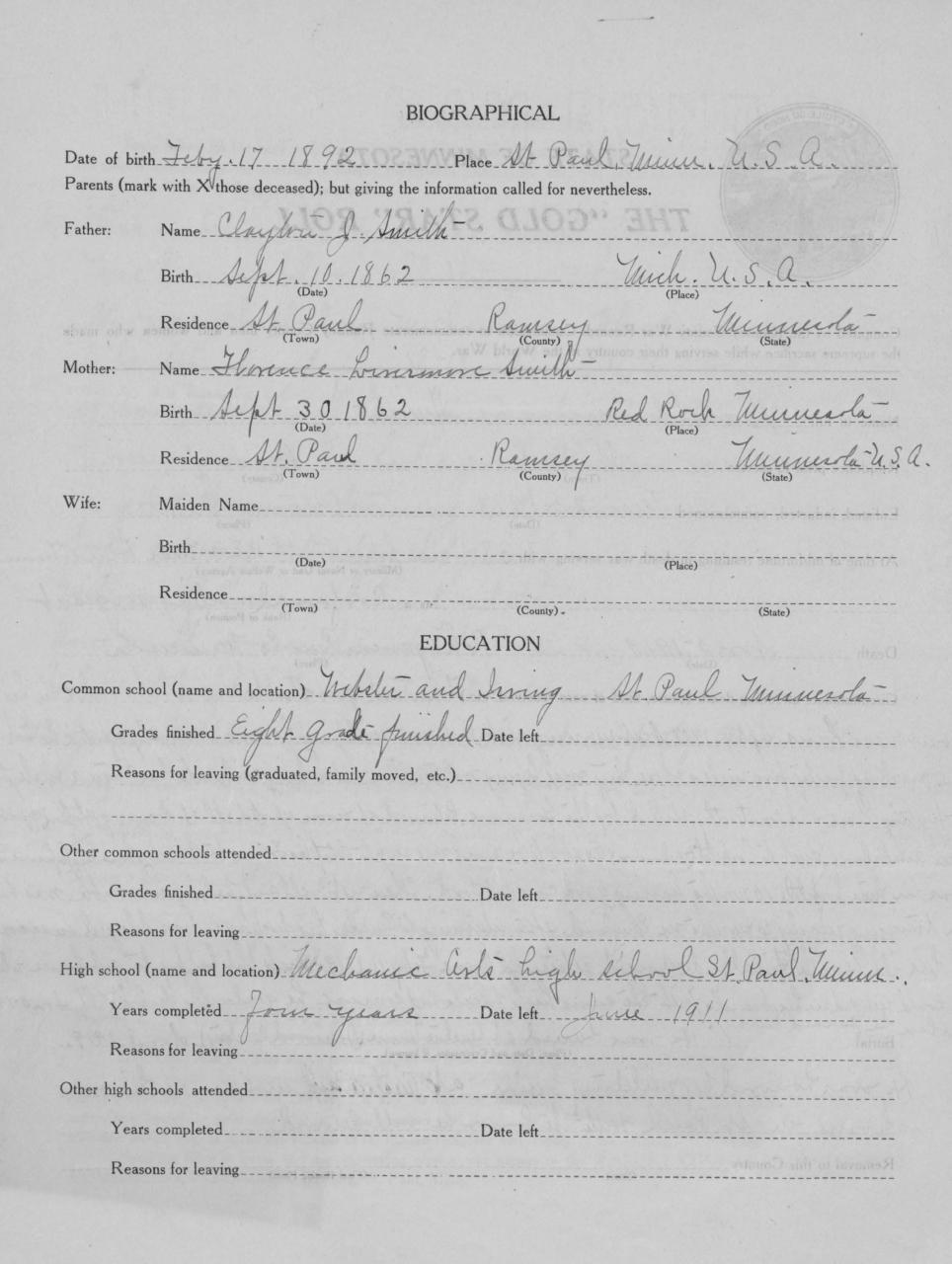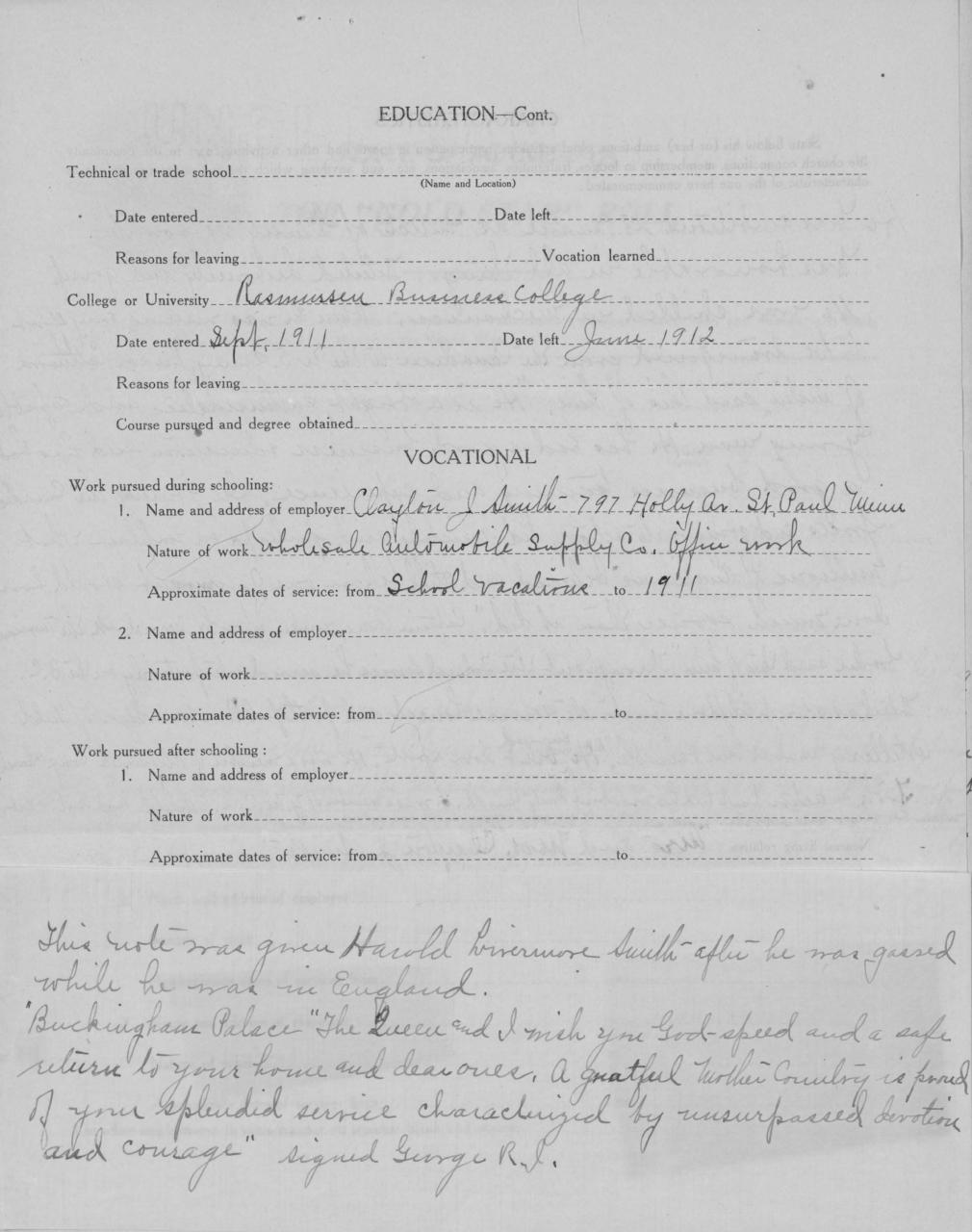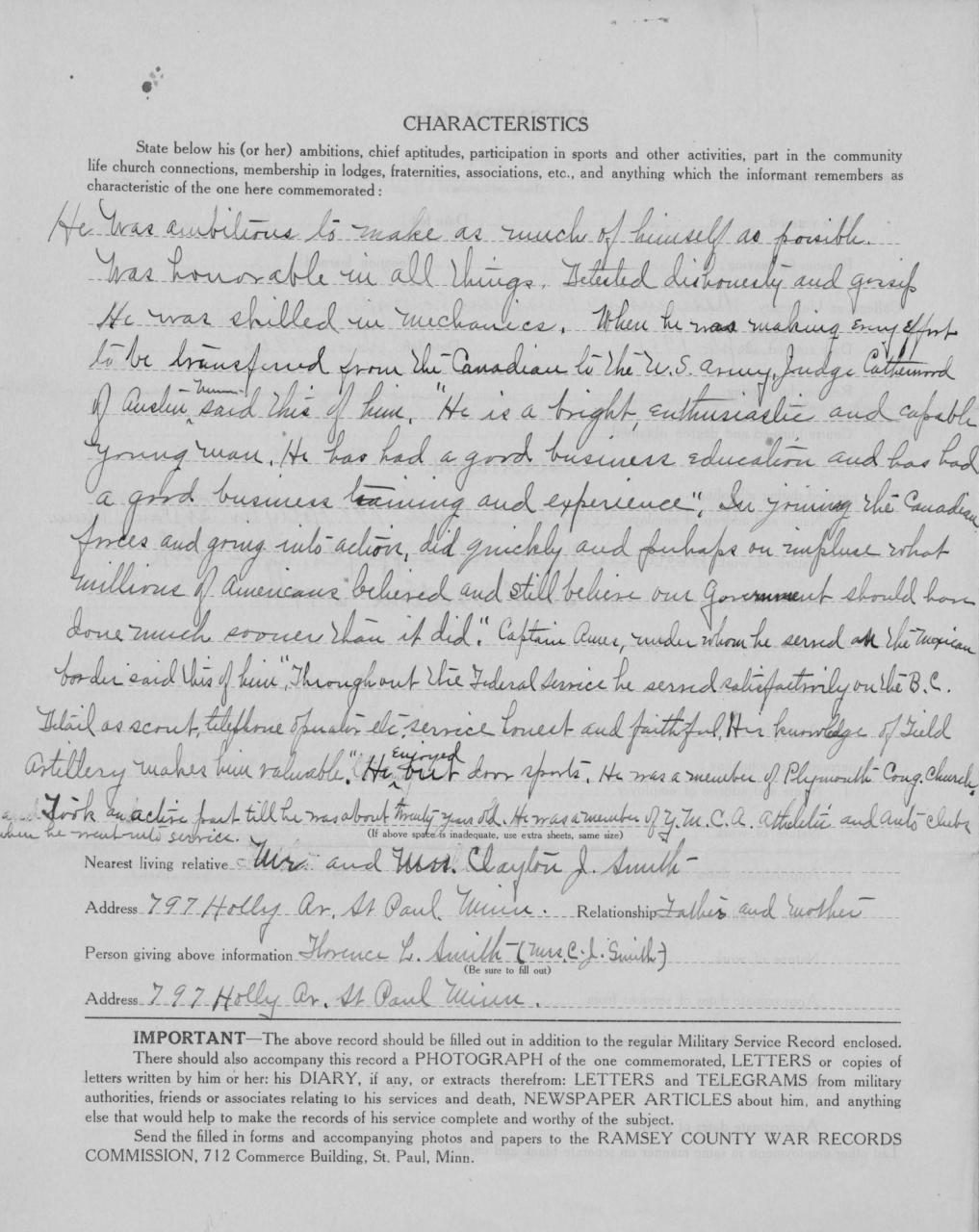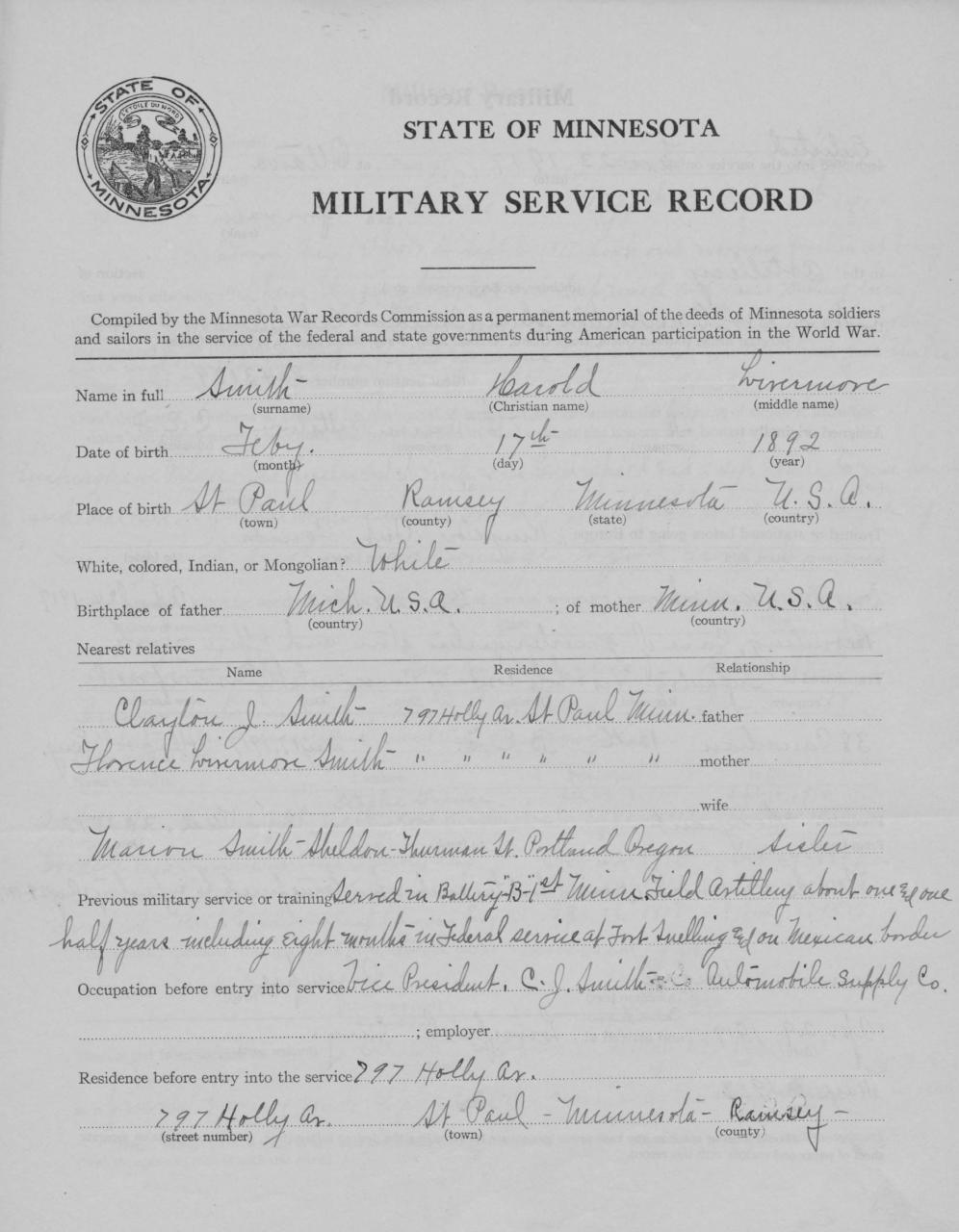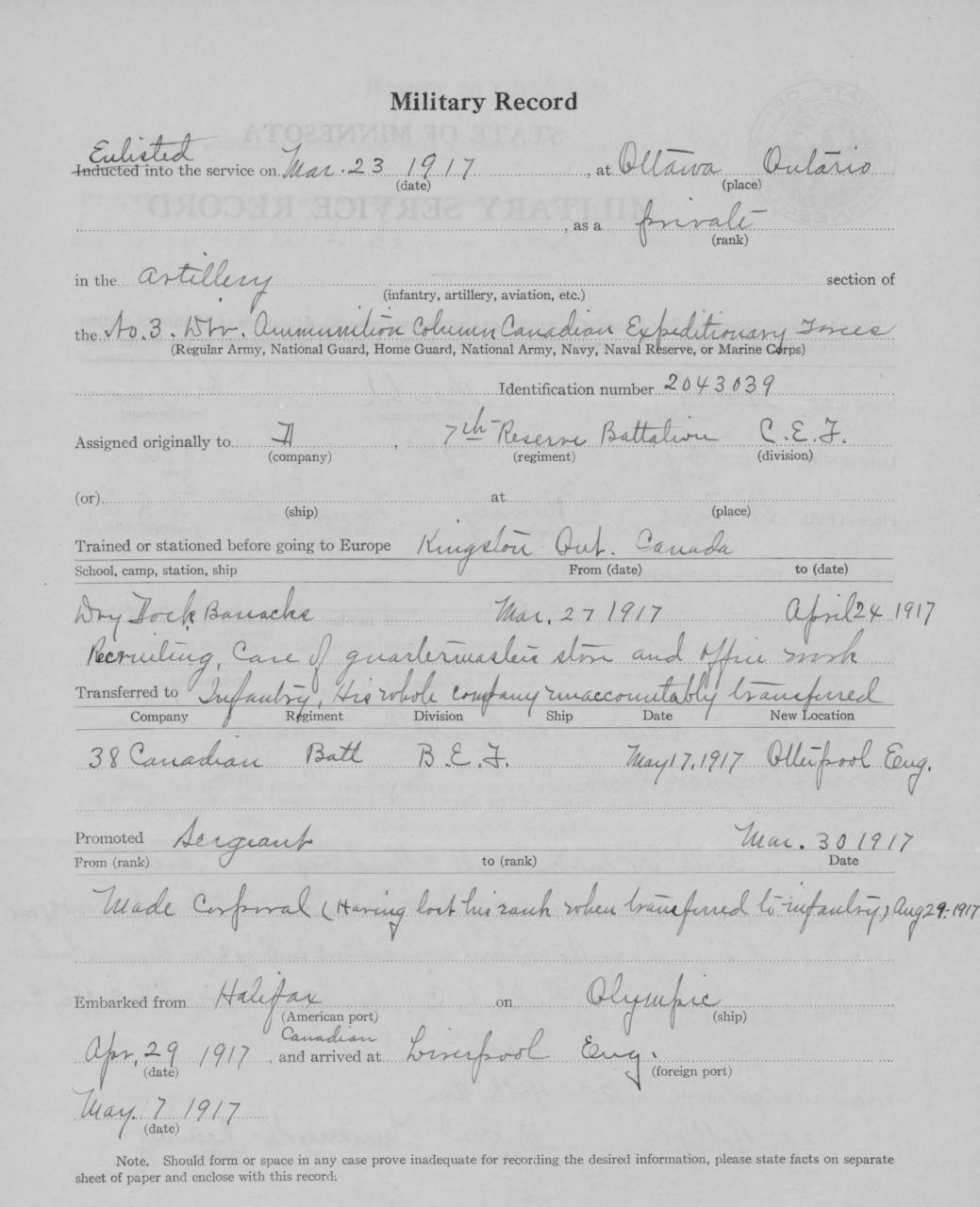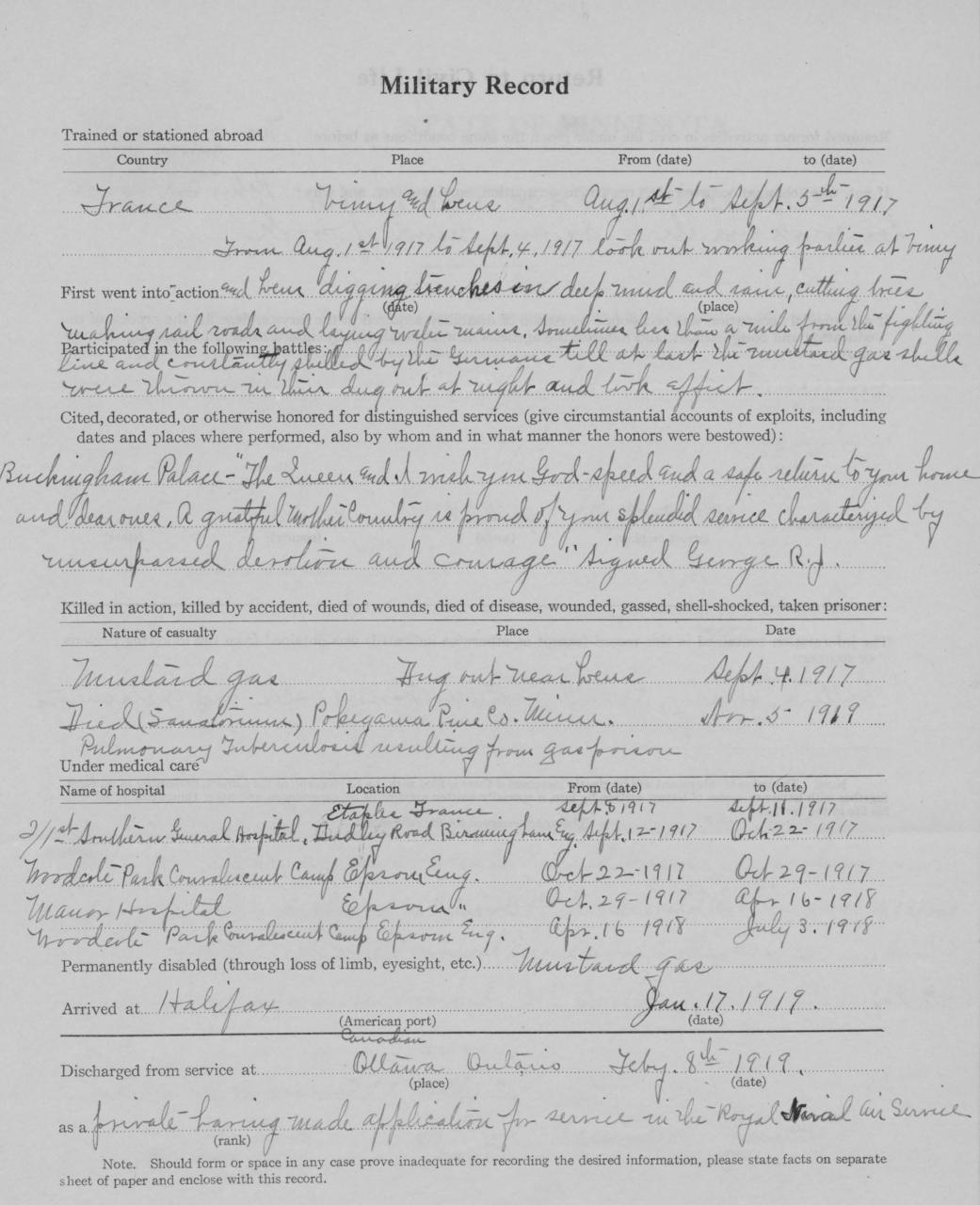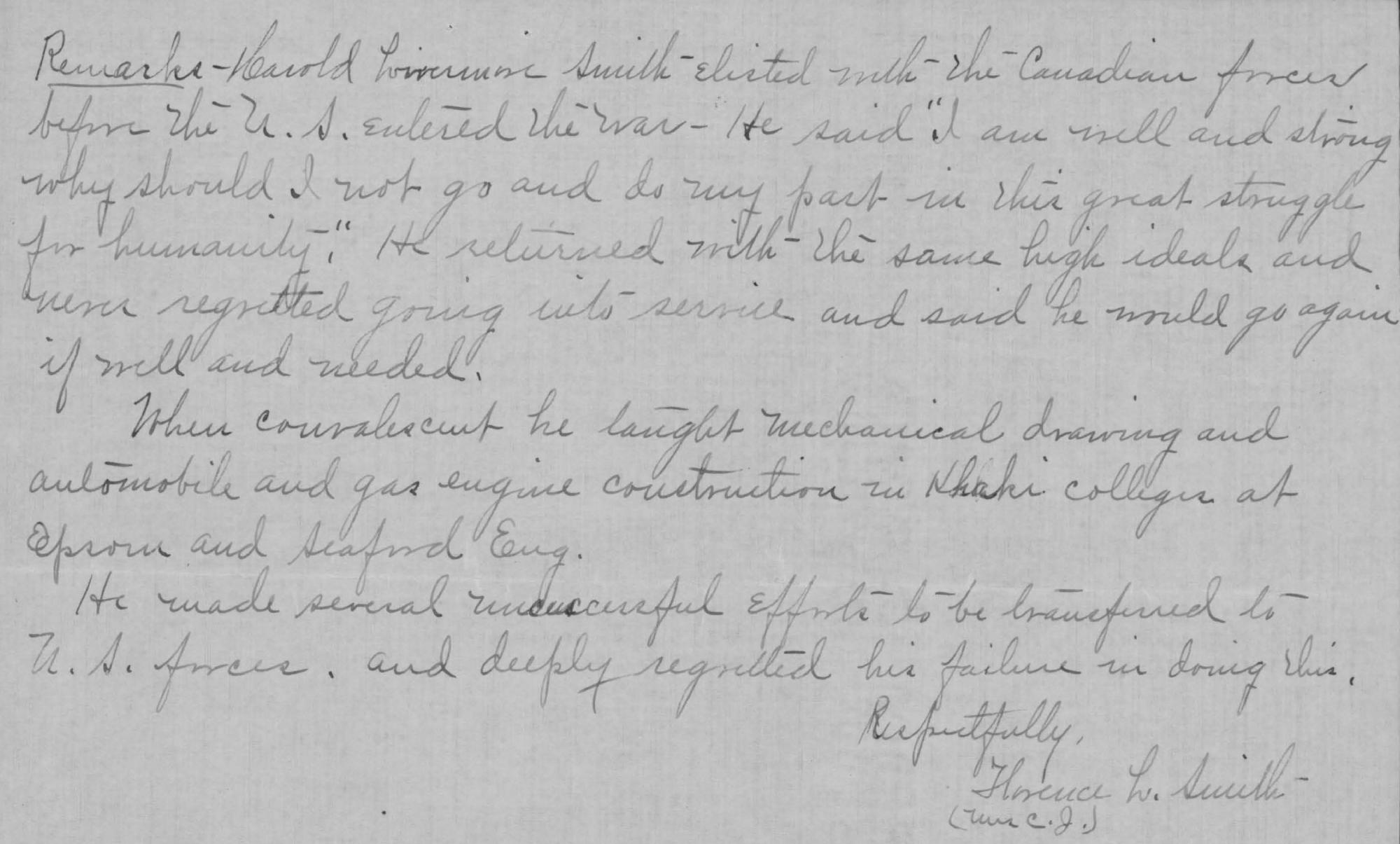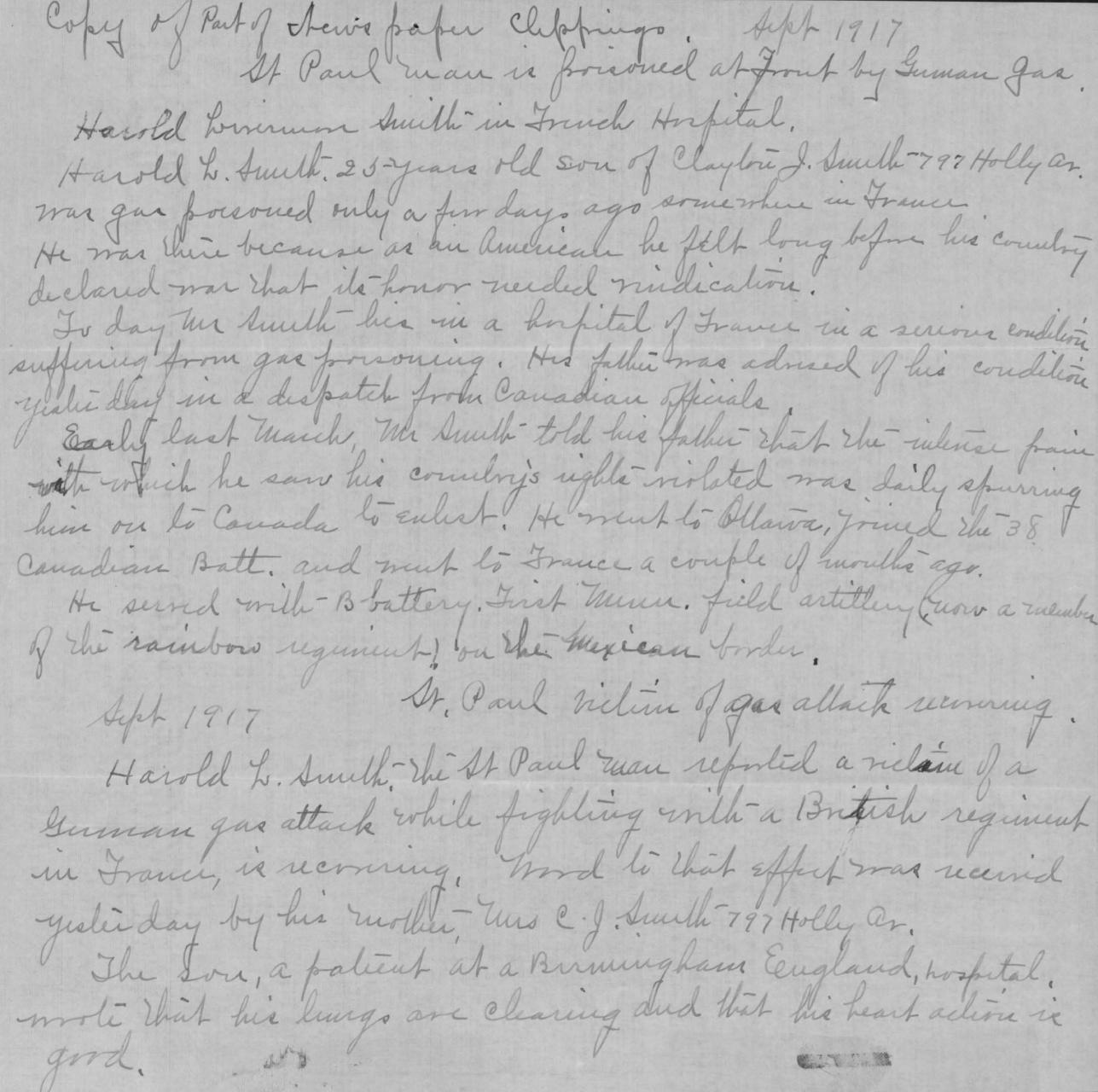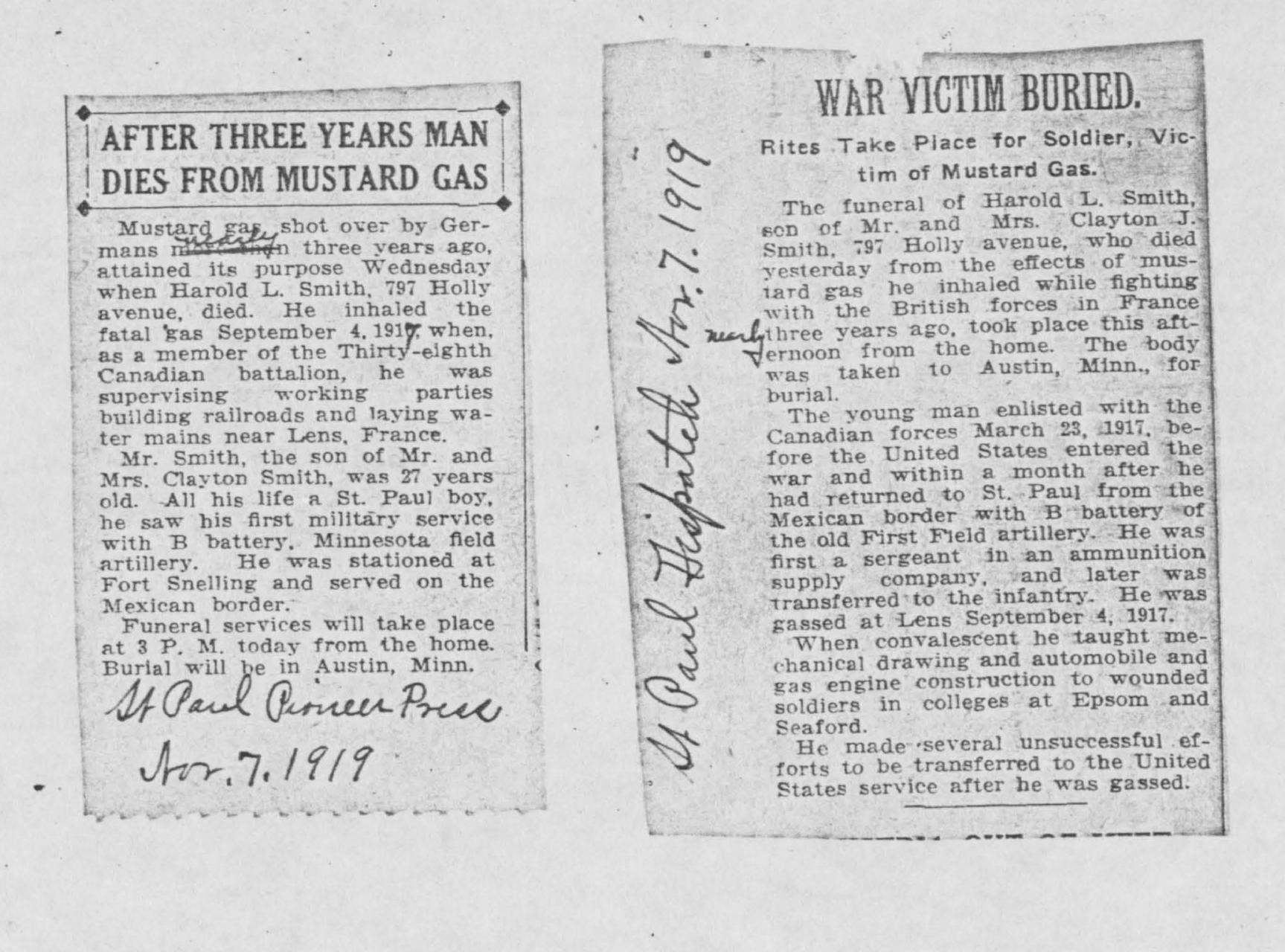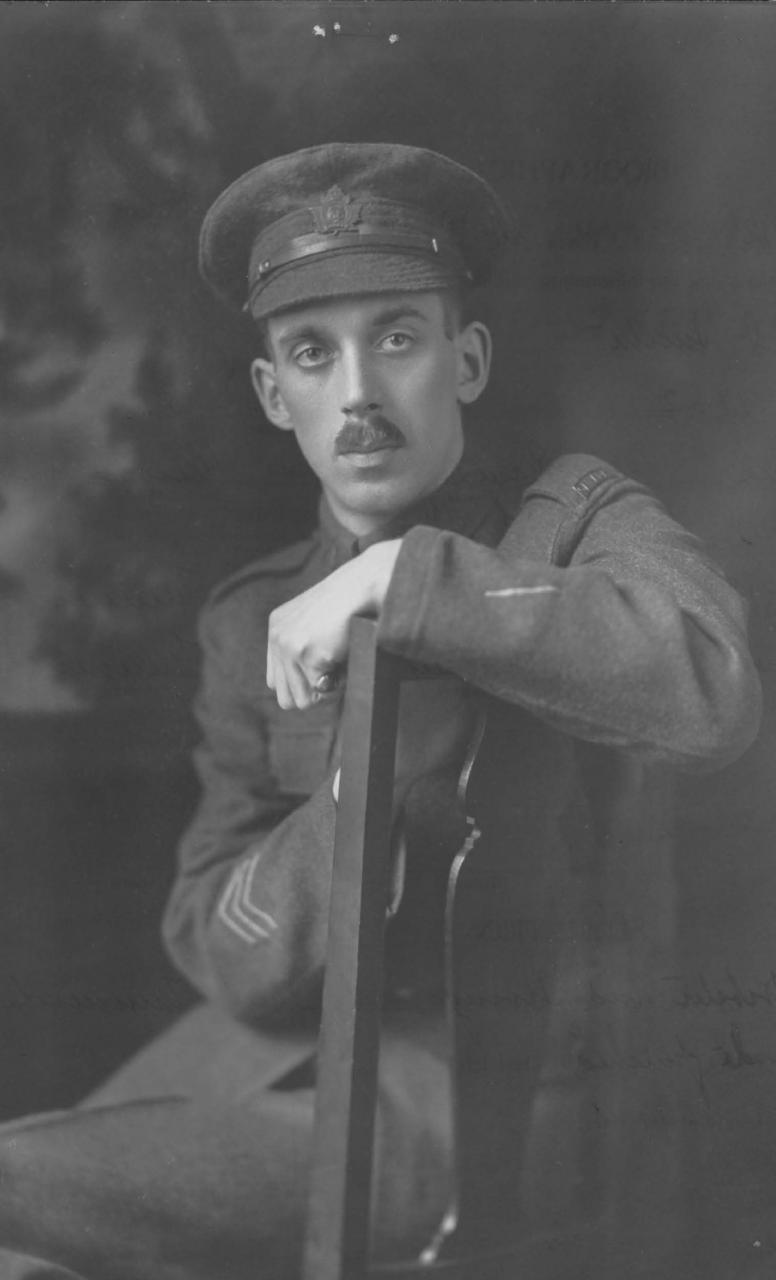 Circumstances attending death- Mustard gas shells were thrown in his dugout on September 4th. 1917- Next morning sick, but not realizing he was seriously affected he took out a working party five miles, where they were laying watermains [sic] and making railroads less than a mile from fighting line and constantly shelled by the Germans. Returned at noon, reported ill at dressing station, was put in ambulance sent to hospital (unknown) As able to be moved was sent to Etaples France to Birmingham Eng and [Ep...] Eng. Was in these hospitals 10 months having good care and food. Then not well and feeling miserable was back in training nearly 6 months in England. After returning to Canada his discharge was delayed on account of his ill health. Finally discharged returned home Feb. 11. 1919- sick, but happy to get home where he could rest and see his friends with the same high ideals and courage he gradually failed till Nov. 5- 1919. When he passed away.

Citation: 
"Smith, Harold L.," Minnesota public Safety Commission. Gold Star Roll. Minnesota Historical Society, St. Paul, Minnesota. 114.D.4.6F