About
The Minnesota Historical Society preserves and makes available a wide range of materials chronicling Minnesota's history and culture. The goals of the Collections Department are to collect and preserve; provide access and interpretation; and engage in education and outreach. This blog is a tool to share these stories and let people know what is happening in the department.
 Subscribe in a reader
Christmas Feast

Victor Johnson describes a very luxurious feast that he and the other soldiers were given for the Christmas holiday. They were given exactly what they had requested to eat for breakfast and for dinner. After they had finished their dinner meal, each of the men also received a bar of chocolate, a cigar, 2 packages of cigarettes, a package of lemon snops (sic), and two cans of tobacco. The dinner and gifts had been just what Johnson had wanted and needed. He seemed to be very excited and thankful for the feast since he went on to write out a menu diagram, as well as listing off everything that he had eaten. After the celebrations it was back to work as usual. Johnson writes that after supper he "went on guard for the next 24 hours".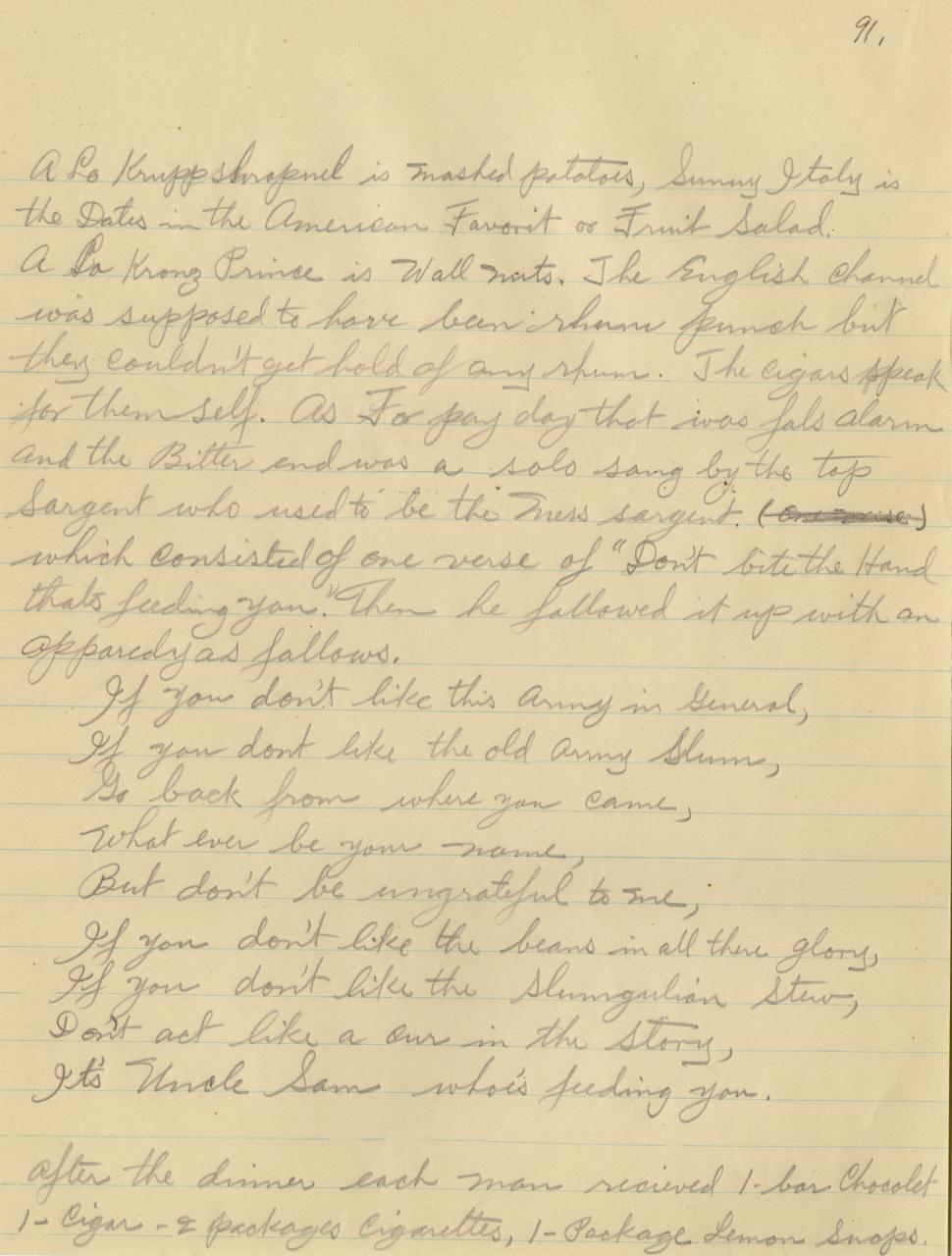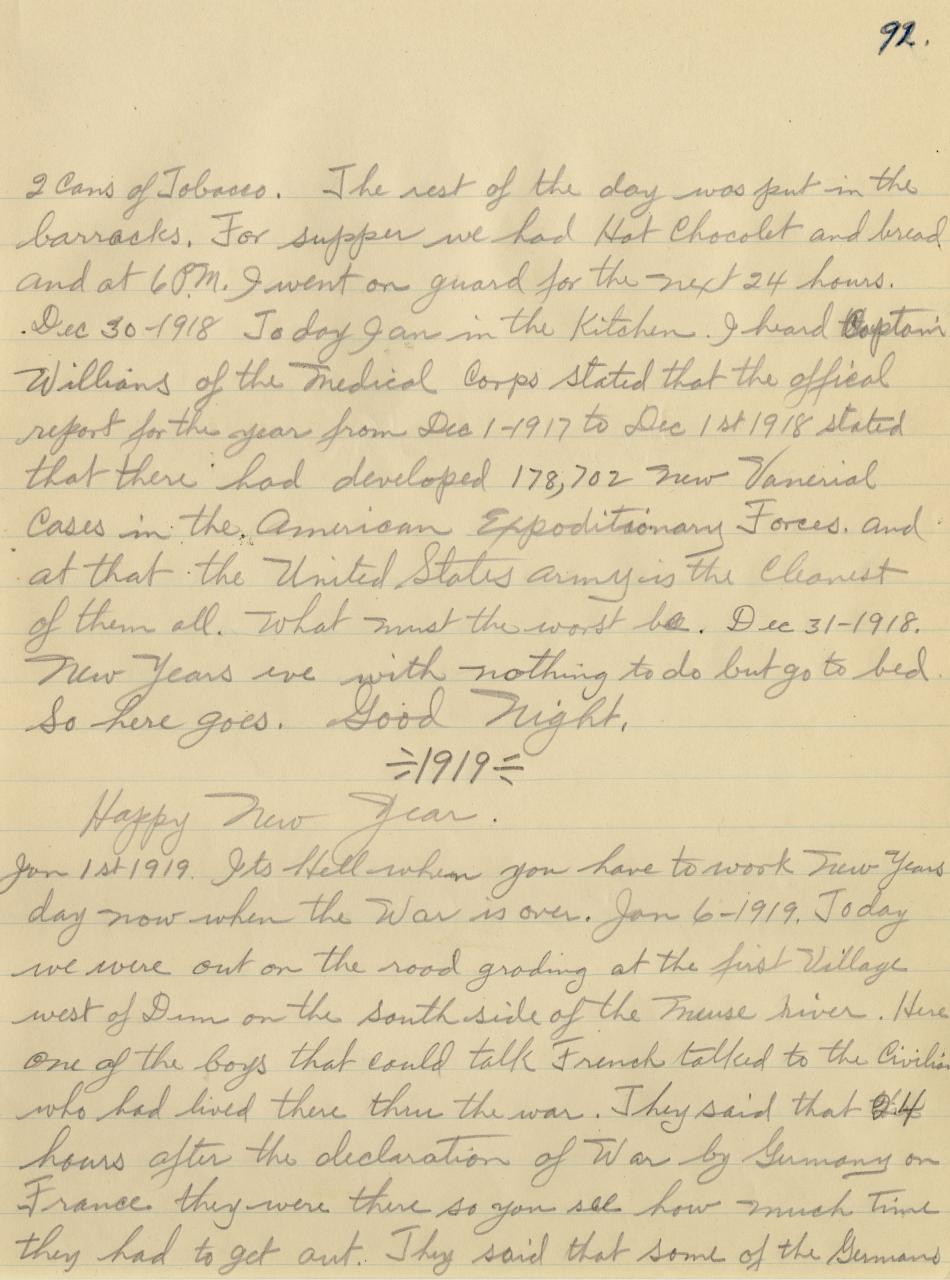 Dec 25-1918.
Merry Christmas. Today we got up at 8:00 am, and had breakfast at 9:00 am, which consisted of pancakes and syrup and coffee all we wanted to eat. (That was something new because we never got enough of them before.) I put nine big ones away myself so felt just in saying I did my share to down the jacks. Then we had Dinner at 2:00p.m, which consisted of as follows. (All we wanted to eat.) Turkey, mashed potatoes, cellery (sic), grave (sic), nuted Fruit salad, a big piece of pie, nuts and hot chocolat. (sic) […]
Citation: 
Victor O. Johnson Papers. Minnesota Historical Society, St. Paul, Minnesota. P1987