About
The Minnesota Historical Society preserves and makes available a wide range of materials chronicling Minnesota's history and culture. The goals of the Collections Department are to collect and preserve; provide access and interpretation; and engage in education and outreach. This blog is a tool to share these stories and let people know what is happening in the department.
 Subscribe in a reader
YMCA Holiday Programs

This letter from Paul Thompson, a Y.M.C.A. secretary stationed in Rome, describes the shows he and the other secretaries put on for the wounded soldiers over Christmas. The group travelled to different hospitals performing and provided patients with a letter that had a postage already on it so that it could be sent home. Thompson writes that one man who was close to death would use this postage Christmas present from them to write his last words to his wife. Along with this letter it also includes a document titled "The Work of the American Y.M.C.A. in Rome with the Italian Army." It is a copy of the letter that was sent to the Ripon Press and lists some of the jobs/accomplishments of the Y.M.C.A. in Rome. In Thompson's opinion, these accomplishments strengthen "the bonds of friendship between Italy and America."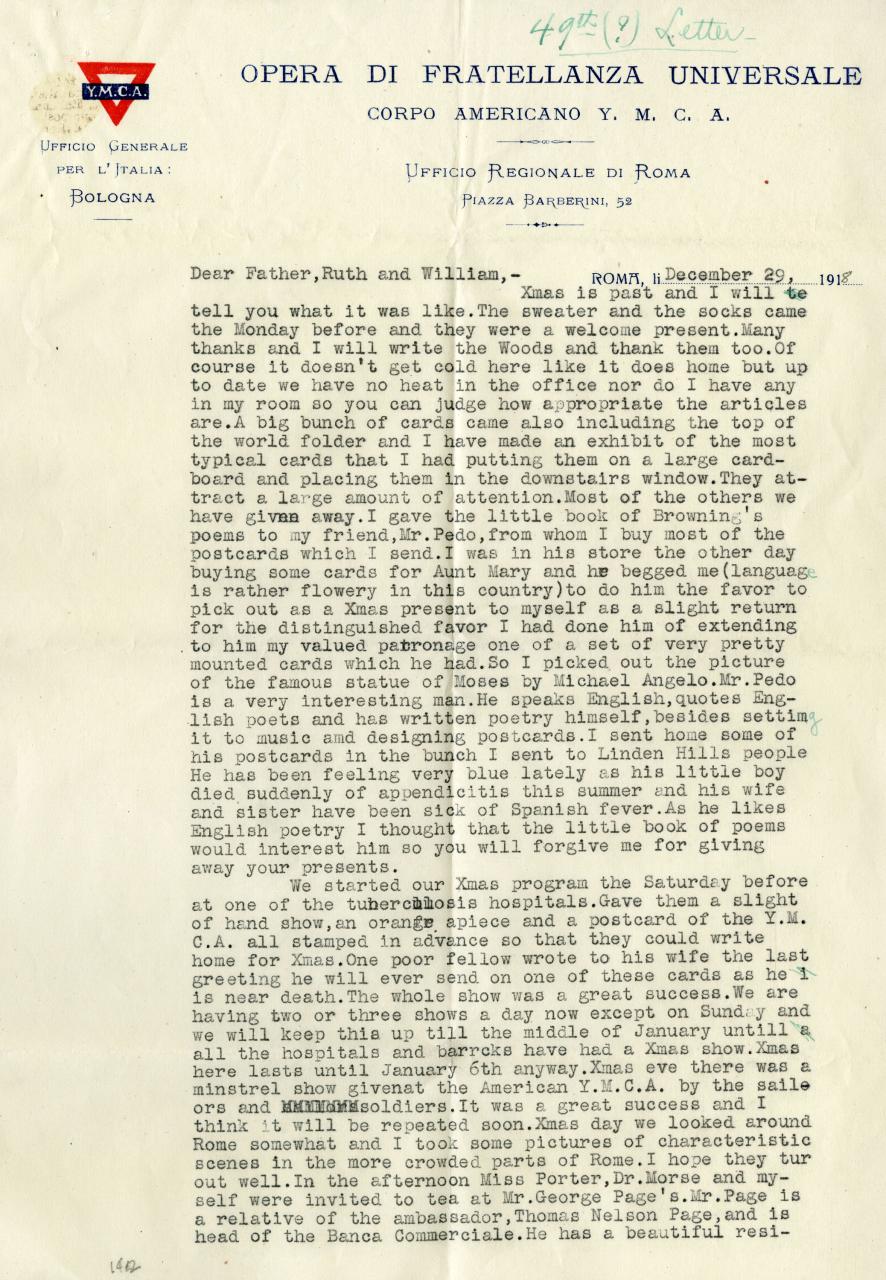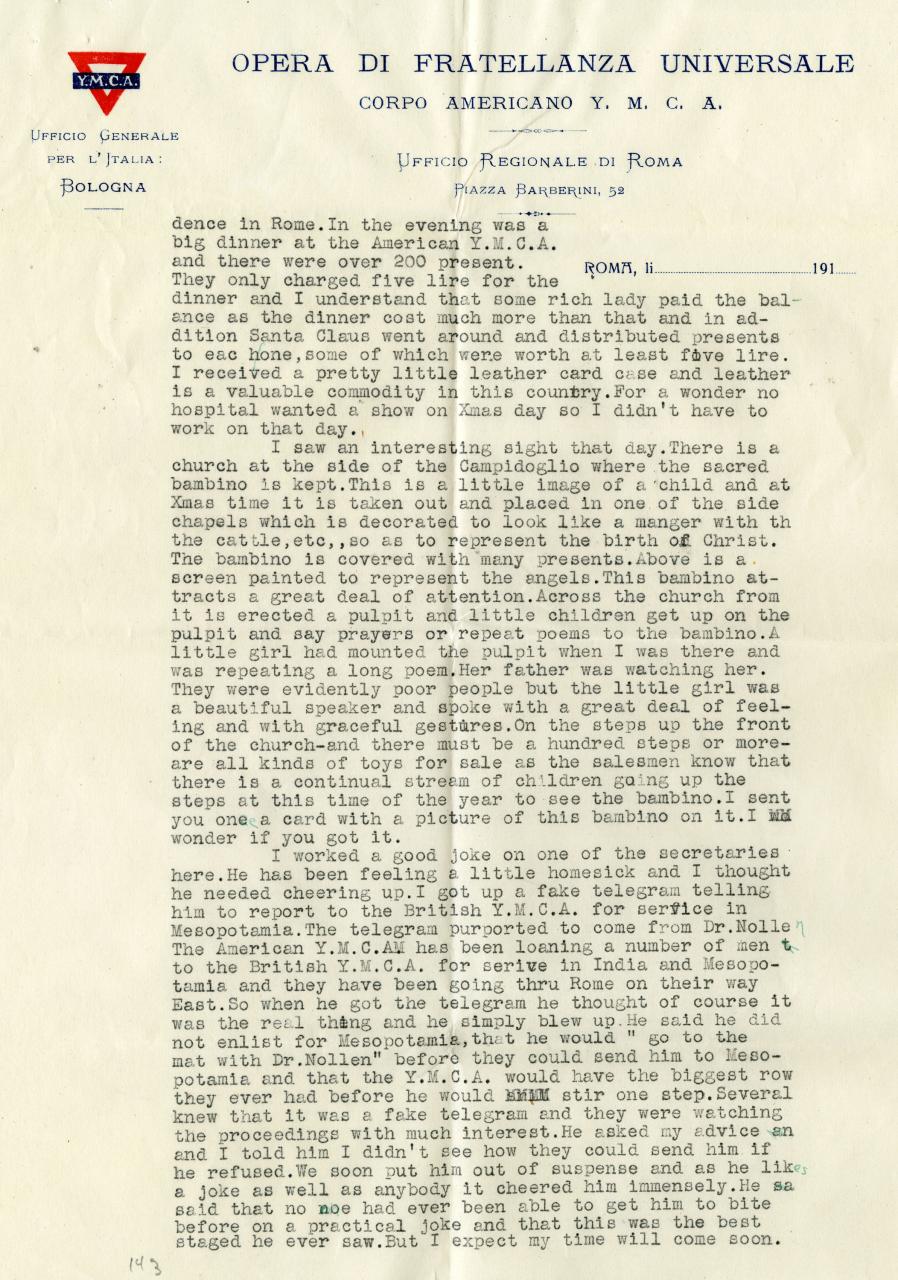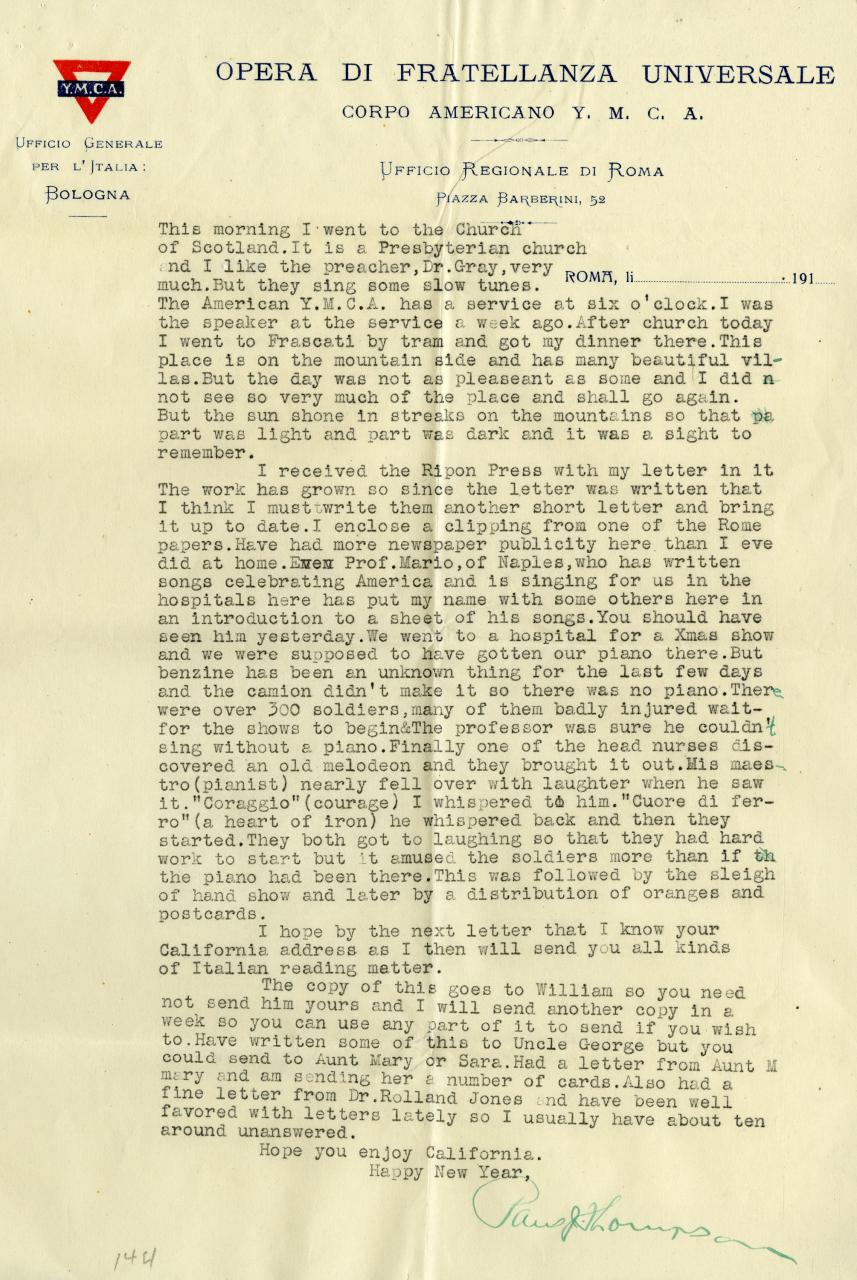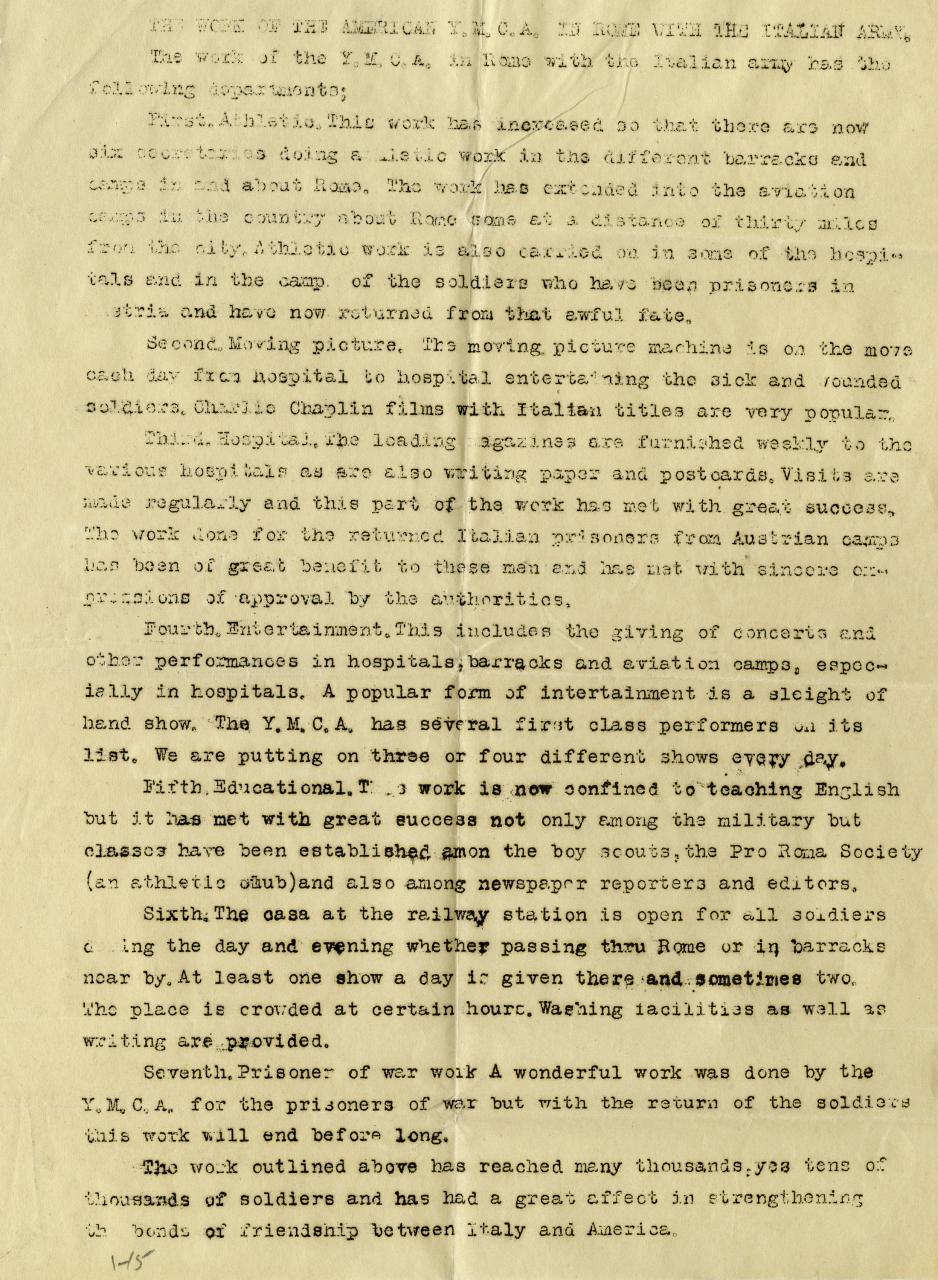 Roma, li December 29, 1918
Dear Father, Ruth and William,-
[…] We started our Xmas program the Saturday before at one of the tuberculosis hospitals. Gave them a slight of hand show, an orange apiece and a postcard of the Y.M.C.A. all stamped in advance so that they could write home for Xmas. One poor fellow wrote to his wife the last greeting he will ever send on one of these cards as he is near death. […] There were over 300 soldiers, many of them badly injured waiting for the shows to begin & The [sic] professor was sure he couldn't sing without a piano. Finally one of the head nurses discovered an old melodeon and they brought it out. His maestro (pianist) nearly fell over with laughter when he saw it. "Coraggio" (courage) I whispered to him. "Cuore di ferro" (a heart of iron) he whispered back and then they started. They both got to laughing so that they had hard work to start but it amused the soldiers more than if the piano had been there. This was followed by the sleigh [sic] of hand show and later by a distribution of oranges and postcards. […]
Happy New Year,
Paul J. Thompson
Citation: 
Paul Thompson Papers. Minnesota Historical Society, St. Paul, Minnesota. A/T475