About
The Minnesota Historical Society preserves and makes available a wide range of materials chronicling Minnesota's history and culture. The goals of the Collections Department are to collect and preserve; provide access and interpretation; and engage in education and outreach. This blog is a tool to share these stories and let people know what is happening in the department.
 Subscribe in a reader
Occupational Therapy

Occupational therapy was a common treatment for wounded soldiers returning home from World War I. MNHS houses numerous items created at the United States General Hospital #29 located at Fort Snelling.
Toy dog made of painted wood with movable limbs, tail, ears, and head. Maker unknown.
Hammered brass cufflinks made by V.C. Parsons of the US Army 108th Ambulance Train, Company D.
Woven raffia purse made by Carl B. Trove of the US Army 1st Division, 26th Infantry, Company B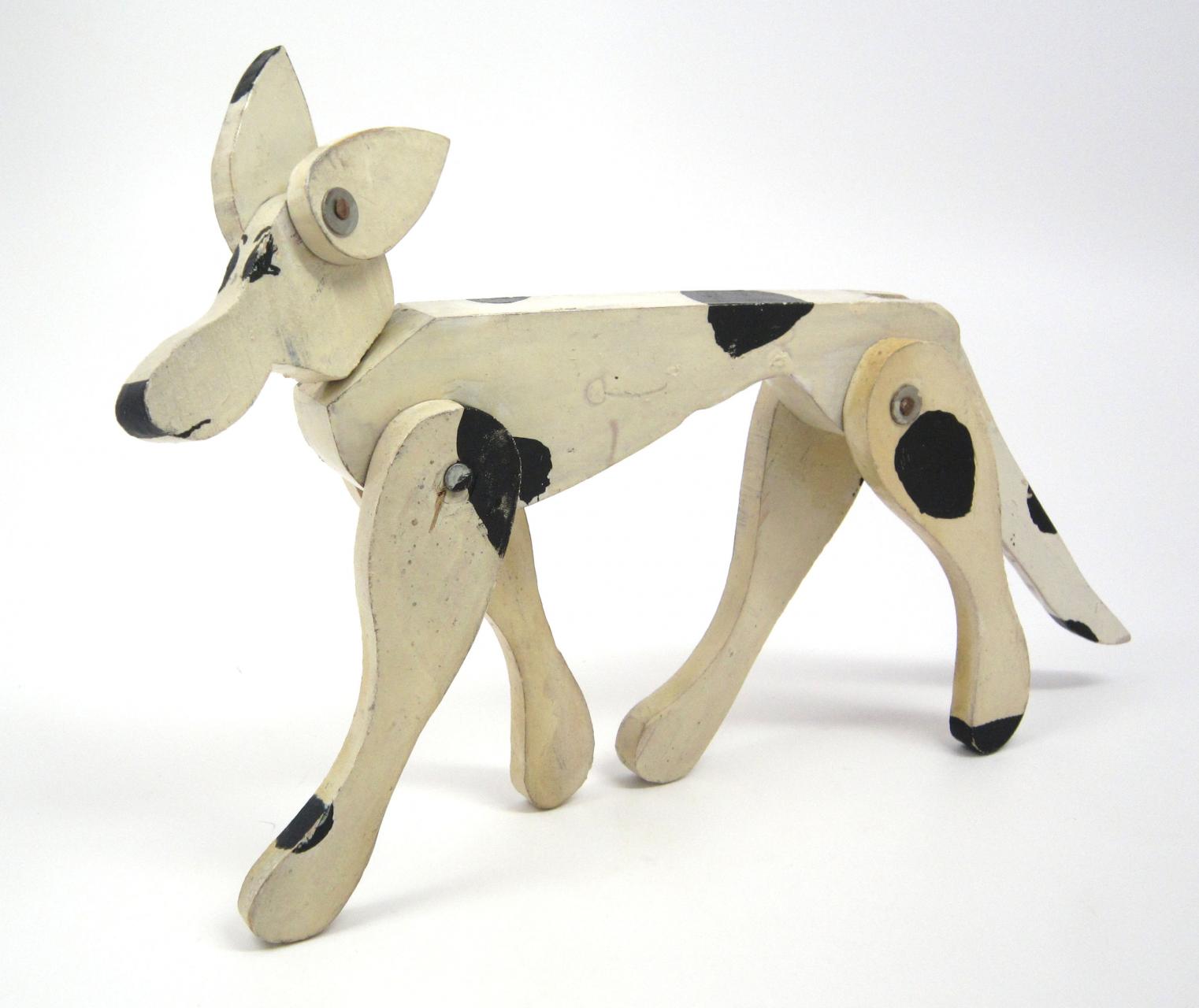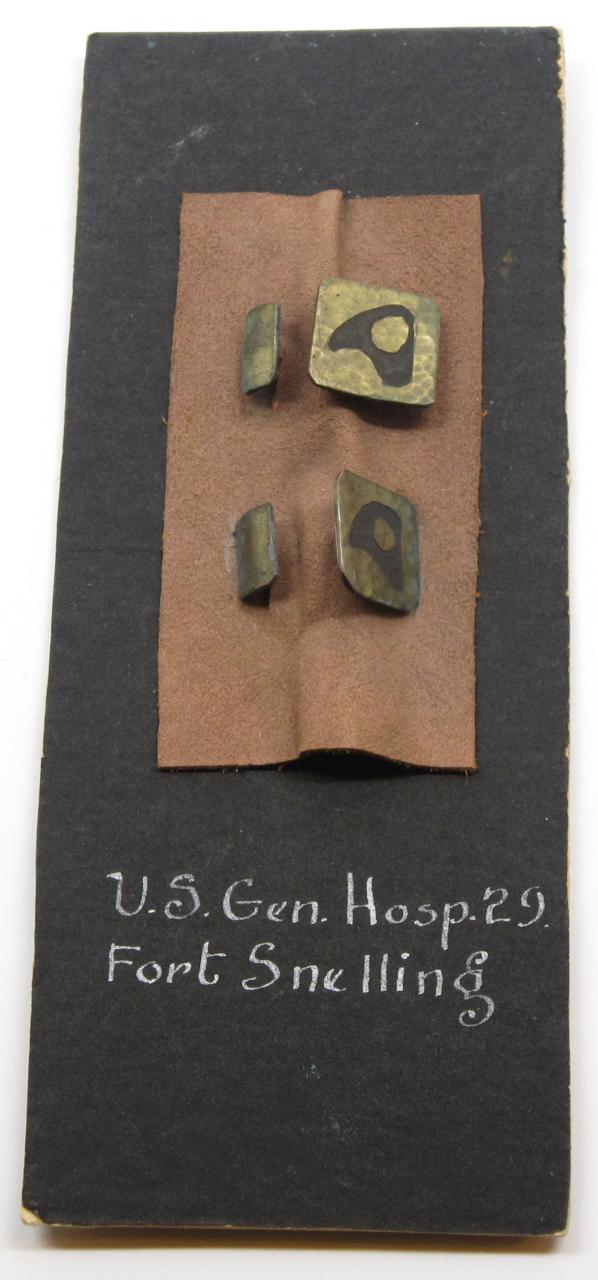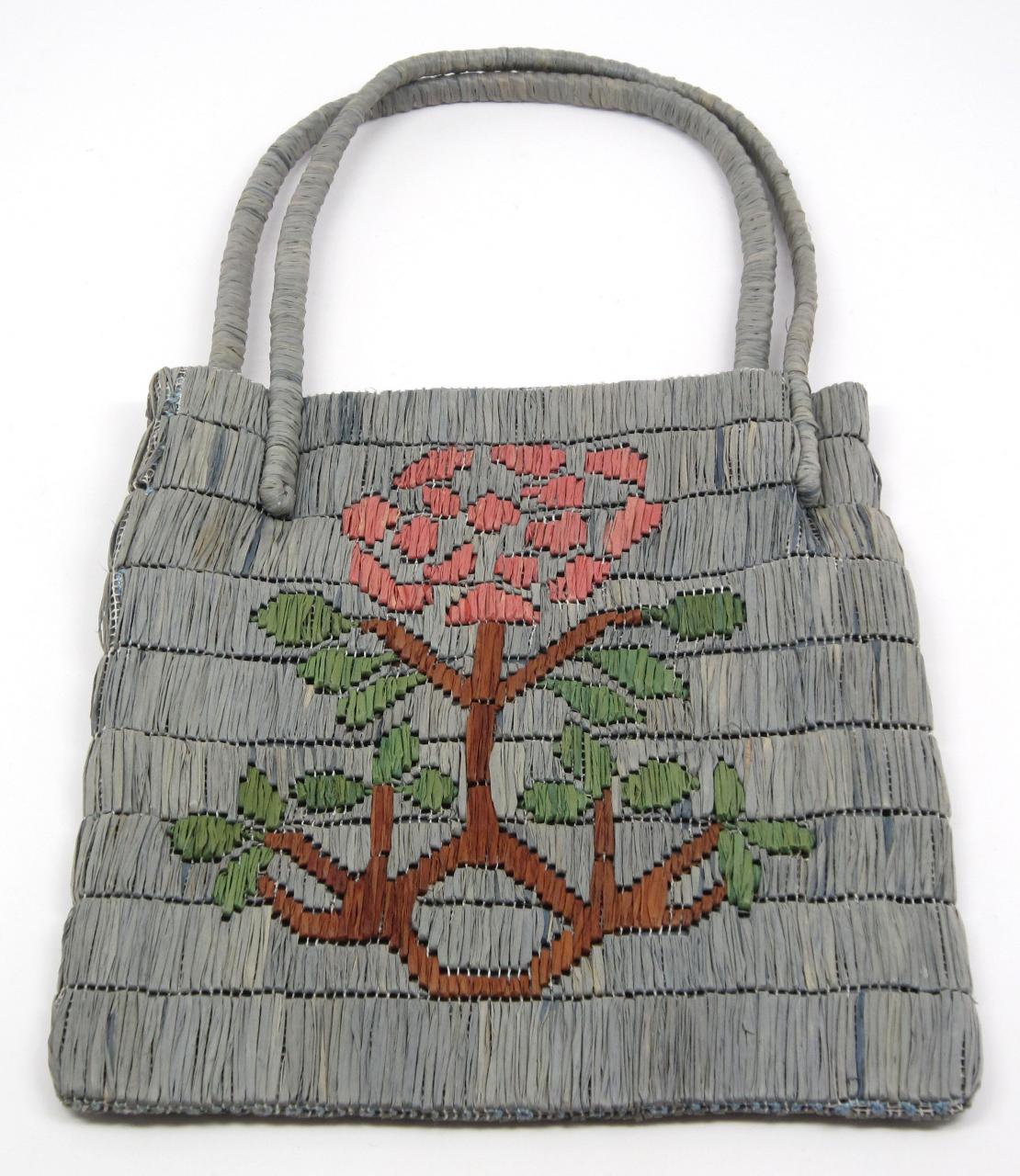 Citation: 
Minnesota Historical Society Collections.
Dog 1639.H369
Cufflinks 1642.H372
Purse 1659.H389