About
The Minnesota Historical Society preserves and makes available a wide range of materials chronicling Minnesota's history and culture. The goals of the Collections Department are to collect and preserve; provide access and interpretation; and engage in education and outreach. This blog is a tool to share these stories and let people know what is happening in the department.
 Subscribe in a reader
"These girls could do this" - July 20, 1917

In her letter to Mrs. Lowry of the Minneapolis Chapter of the American Red Cross, Mrs. Corell of the Women's Club inquires if a group of Camp Fire Girls could hem towels as she "wants them to work at something." Mrs. Corell would also like to get a group of women to make sheets and pillowcases. She requests information about fabric and prices so that she can get her groups started.
Mrs. Lowry responds that she thinks it would be fine to have the girls hem towels and the women make pillowcases and sheets and includes the prices for the material and recommendations for where to look for the material. She also encourages the idea of the children who may not be able to help with the towels paint pictures for the soldiers in the hospitals.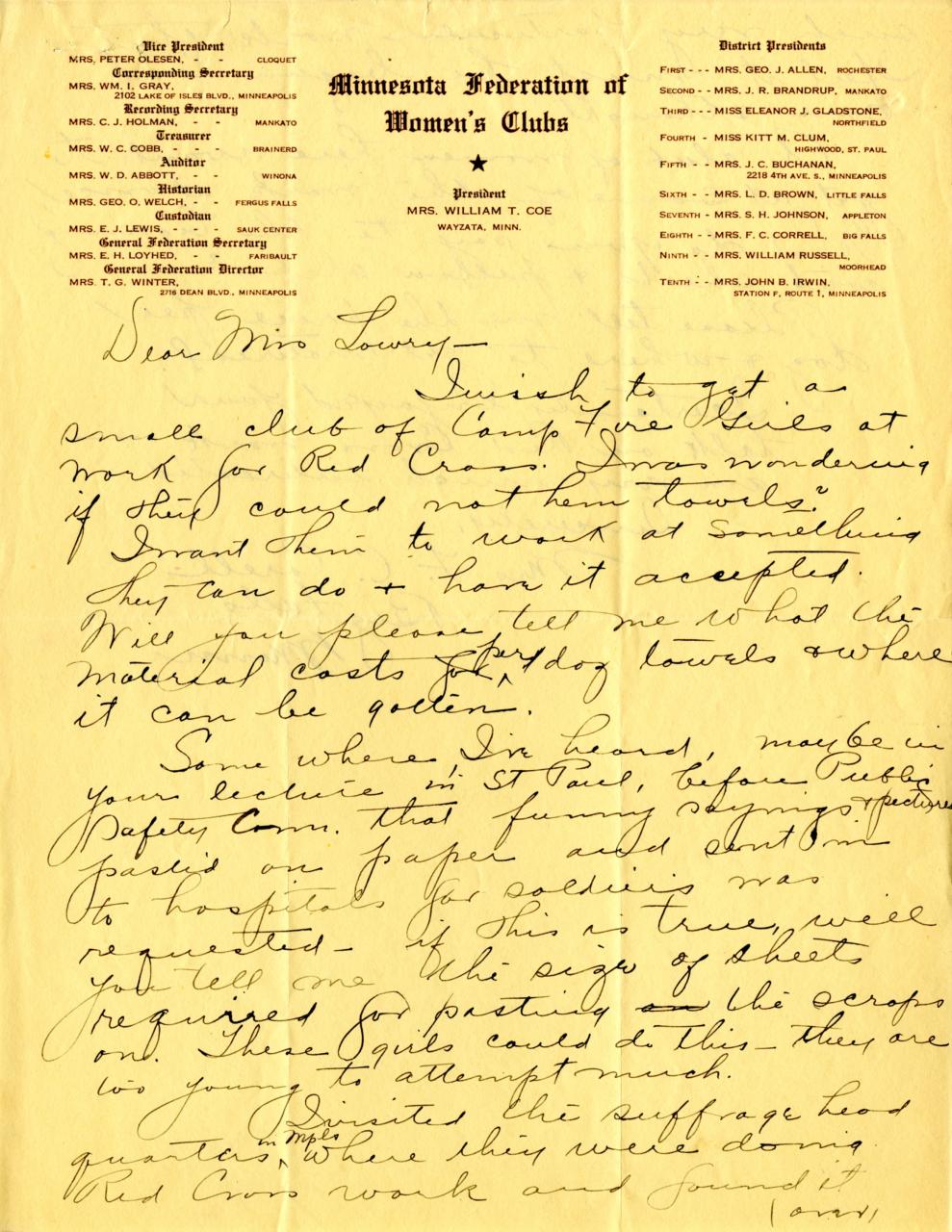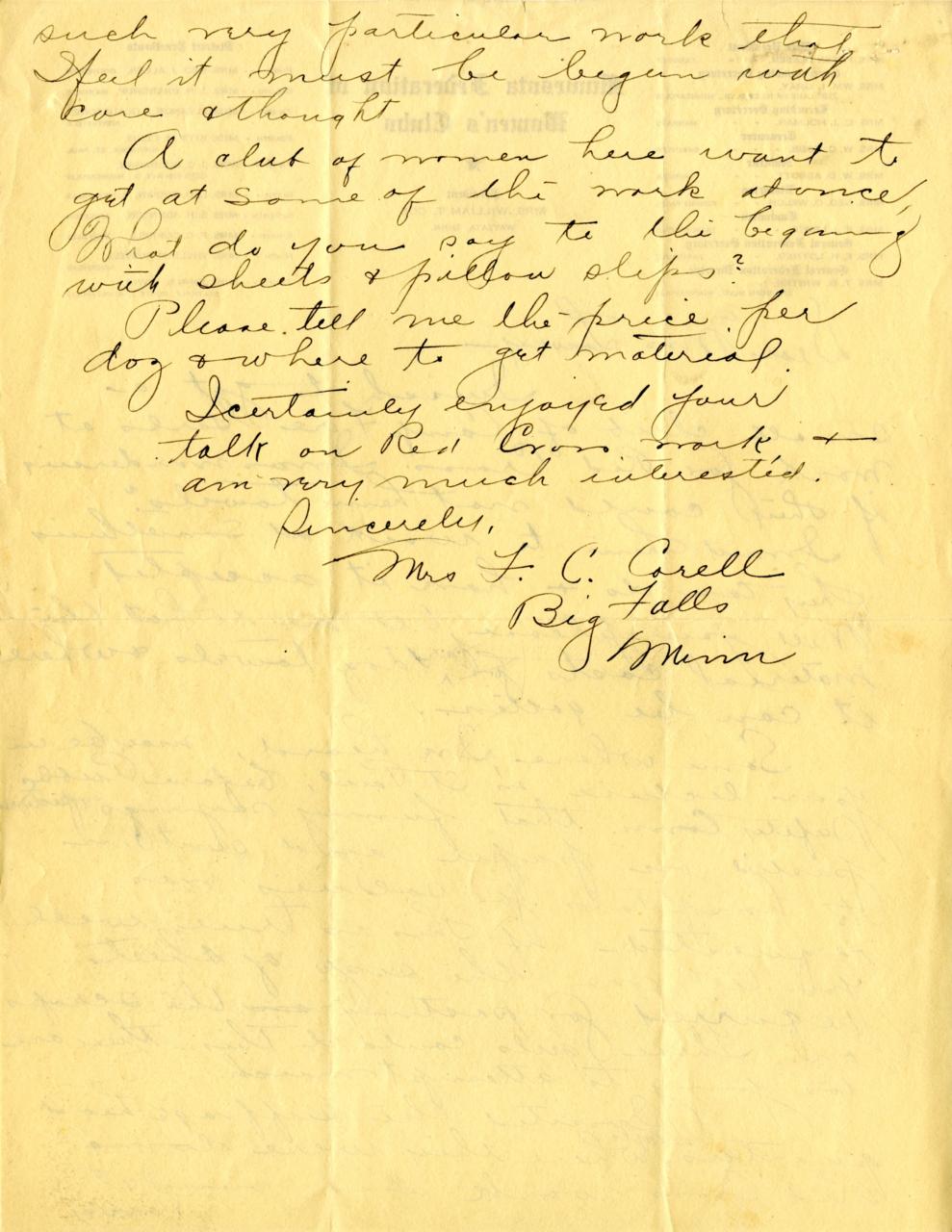 Dear Mrs. Lowry-
I wish to get a small club of Camp Fire Girls at work for Red Cross. I was wondering if they could not hem towels. I want them to work at something they can do & have it accepted. Will you please tell me what the material costs per doz. towels & where it can be gotten. Some where I heard, maybe in your lecture in St. Paul, before Public Safety Com that funny sayings & pictures pasted on paper and sent in to hospitals for soldiers was requested. if this is true, will you tell me the size of sheets required for pasting the scraps on. These girls could do this, they are too young to attempt much. [...] A club of women here want to get at some of the work at once. What do you say to them beginning with sheets & pillow slips? [...]
Sincerely,
Mrs. F.C. Corell
Big Falls
Minn
 
Citation: American Red Cross, Northern Division, records, 1915-1921. Minnesota Historical Society, St. Paul, Minnesota. [P781]