About
The Minnesota Historical Society preserves and makes available a wide range of materials chronicling Minnesota's history and culture. The goals of the Collections Department are to collect and preserve; provide access and interpretation; and engage in education and outreach. This blog is a tool to share these stories and let people know what is happening in the department.
 Subscribe in a reader
Struggle for Suffrage - August 8, 1917

This letter was sent to Senator Knute Nelson from a member of the Woman Suffrage Demonstration Committee, expressing frustration for Nelson's vote against the women's suffrage bill. She questions his reasoning for voting the bill down because of demonstrations and accuse him of exhibiting a double standard. She also argues for the character of the women of the committee using the example of the chairman of the Minnesota Branch of the National Women's Party, Mrs. A. R. Colvin and her work with the American Red Cross. An enclosed news article further demonstrates the patriotic nature of the movement as it describes Mrs. A. R. Colvin's involvement and assistance in the war effort in more detail.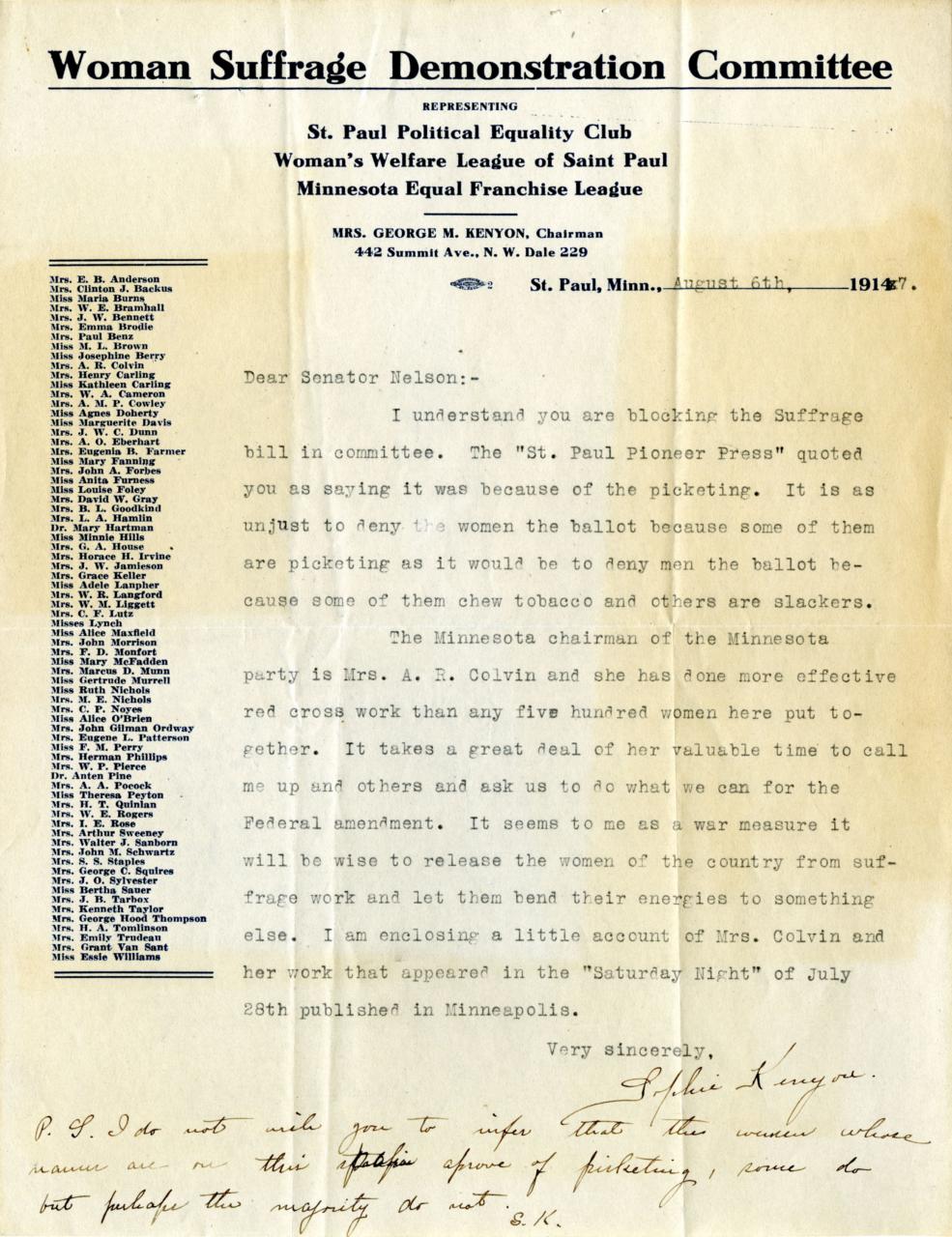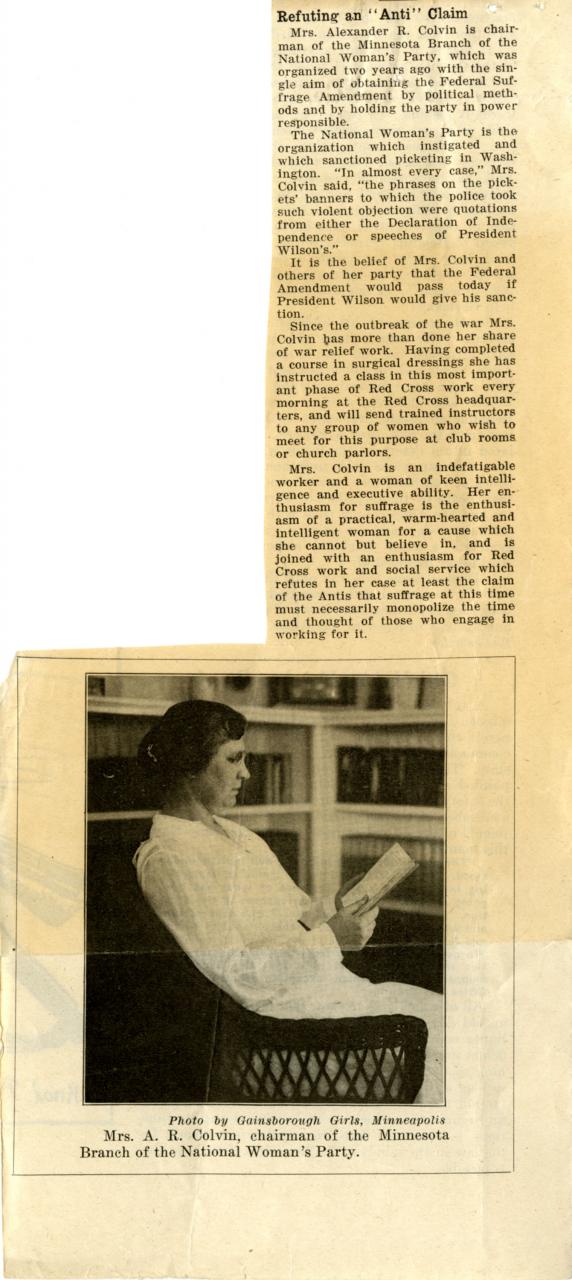 St. Paul, Minn., August 6th, 1917
Dear Senator Nelson:-
I understand you are blocking the Suffrage bill in committee. The "St. Paul Pioneer Press" quoted you as saying it was because of the picketing. It is as unjust to deny the women the ballot because some of them are picketing as it would be to deny men the ballot because some of them chew tobacco and others are slackers. The Minnesota chairman of the Minnesota party is Mrs. A.R. Colvin and she has done more effective red cross work than any five hundred women here put together. It takes a great deal of her valuable time to call me up and others and ask us to do what we can for the Federal amendment. It seems to me as a war measure it will be wise to release the women of the country from suffrage work and let them bend their energies to something else. I am enclosing a little account of Mrs. Colvin and her work that appeared in the "Saturday Night" of July 28th published in Minneapolis.
Very sincerely,
Sophie [Kenyore].
P.S. I do not wish you to infer that the women whose names are on this aprove [sic] of picketing, some do but perhaps the majority do not.
S.K.

Citation: Knute Nelson Papers. Minnesota Historical Society, St. Paul, Minnesota. 114.I.13.2F Box 25