About
The Minnesota Historical Society preserves and makes available a wide range of materials chronicling Minnesota's history and culture. The goals of the Collections Department are to collect and preserve; provide access and interpretation; and engage in education and outreach. This blog is a tool to share these stories and let people know what is happening in the department.
 Subscribe in a reader
David Backus Has a Perfect Landing

David Backus has finally been able to get some flight time, and seems to be doing well in his flight classes. In this diary entry, Backus also mentions the Gulf of Riga, where a naval clash between Germany and Russia was happening around this time.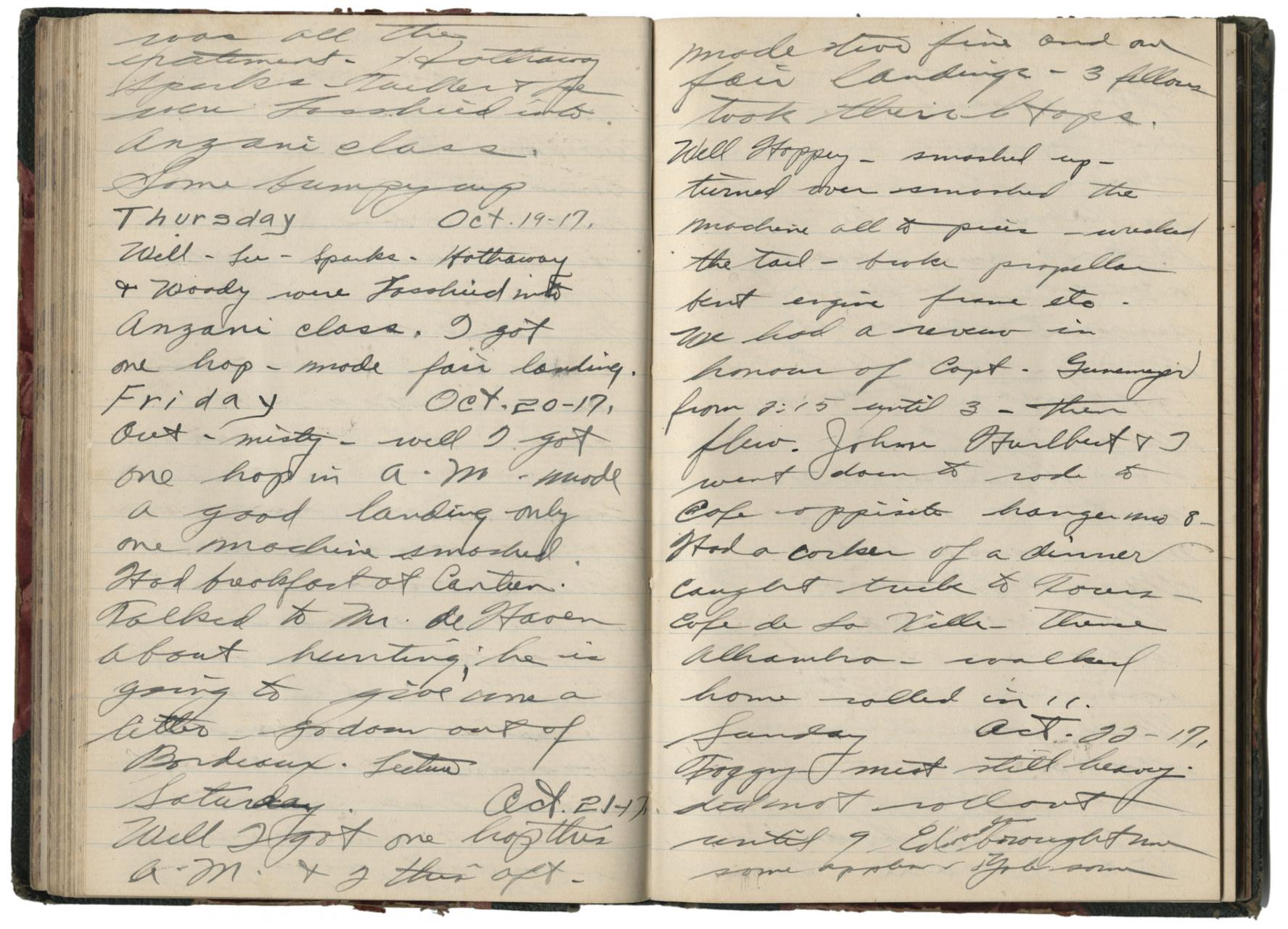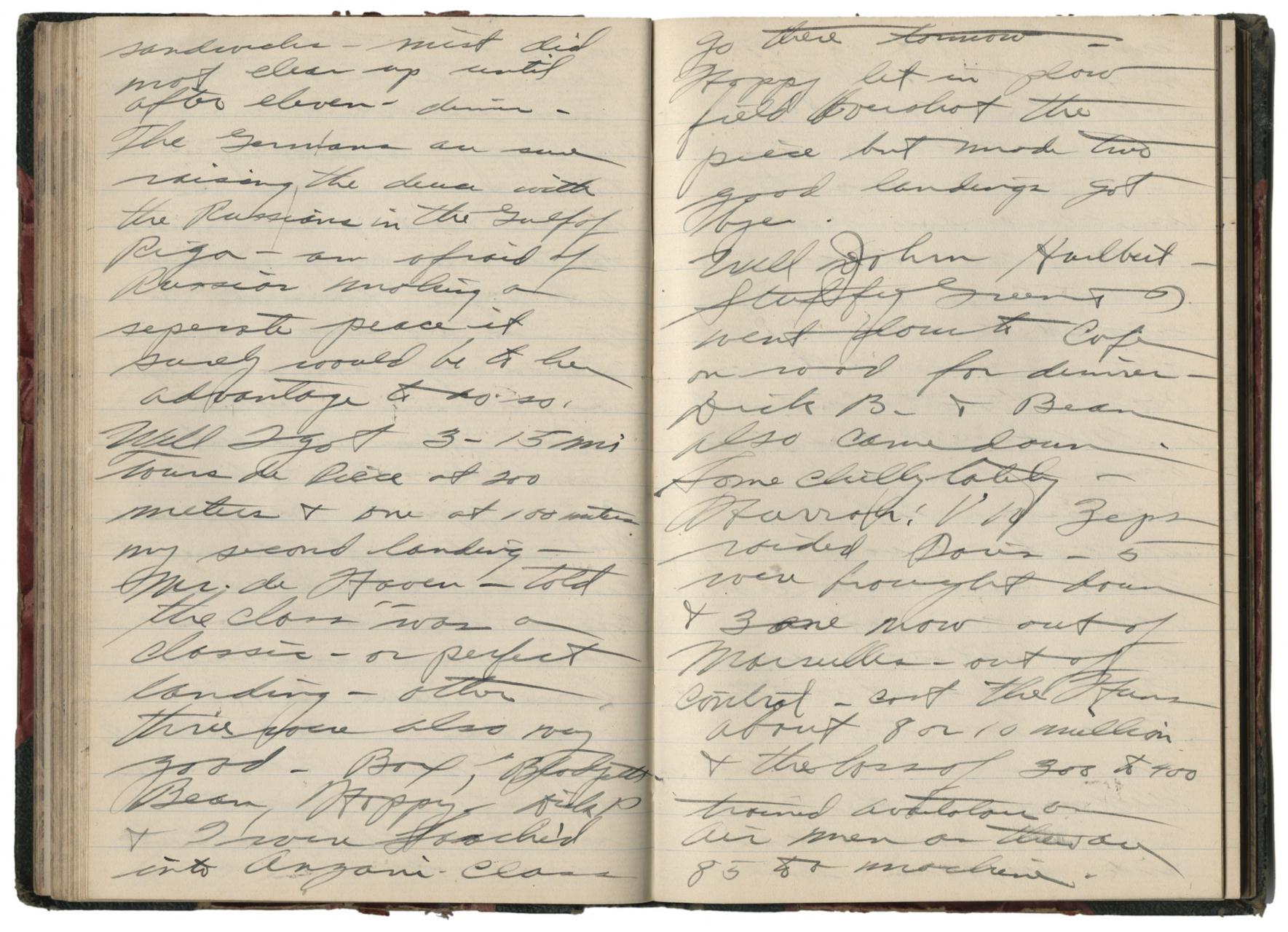 Sunday Oct.22 - 17
Foggy - mist still heavy. did not roll out until 9. Edwards brought me some apples, and Yob some sandwiches. mist did not clear up until after eleven - dinner. The Germans are sure raising the dead with the Russians in the Gulf of Riga - am afraid of Russians making a separate peace it surely would be to her advantage to do so. Well I got 3-15 min Tours de Piece at 200 meters + one at 100 meters. my second landing - Mr. de Hooen - told the class was a classic - or perfect landing - other three were also very good. [...]
Citation: David Backus Collection. Minnesota Historical Society, St. Paul, Minnesota. 123.D.10.6F