About
The Minnesota Historical Society preserves and makes available a wide range of materials chronicling Minnesota's history and culture. The goals of the Collections Department are to collect and preserve; provide access and interpretation; and engage in education and outreach. This blog is a tool to share these stories and let people know what is happening in the department.
 Subscribe in a reader
"Women and War Work" Publication Announcement

This pamphlet was used to announce the publishing of Helen Fraser's book "Women and War Work." It encourages women to buy the book, featuring an order form on the back so that individuals may order the book immediately. The inside of the pamphlet includes a statement from H. N. MacCracken, the President of Vassar College, who states his full support and excitement for the book, saying that he believes it could change the lives of women and history. MacCraken also adds that he believes that men and women should be working side by side in all jobs and that this book is a step in making that dream a reality. The fact that the male president of a college was so adamantly supporting this book demonstrates the profound impact the war had on the idea of women in the workplace.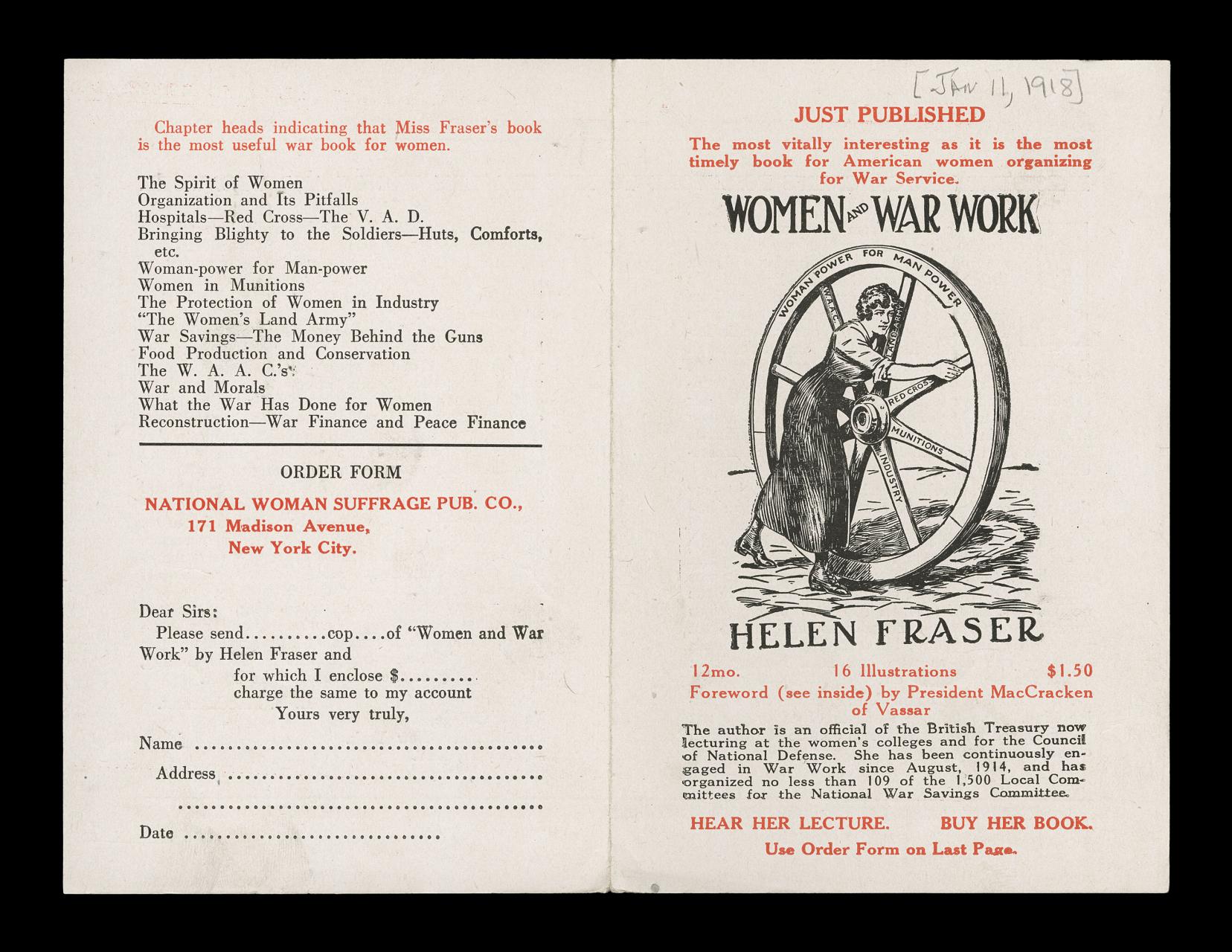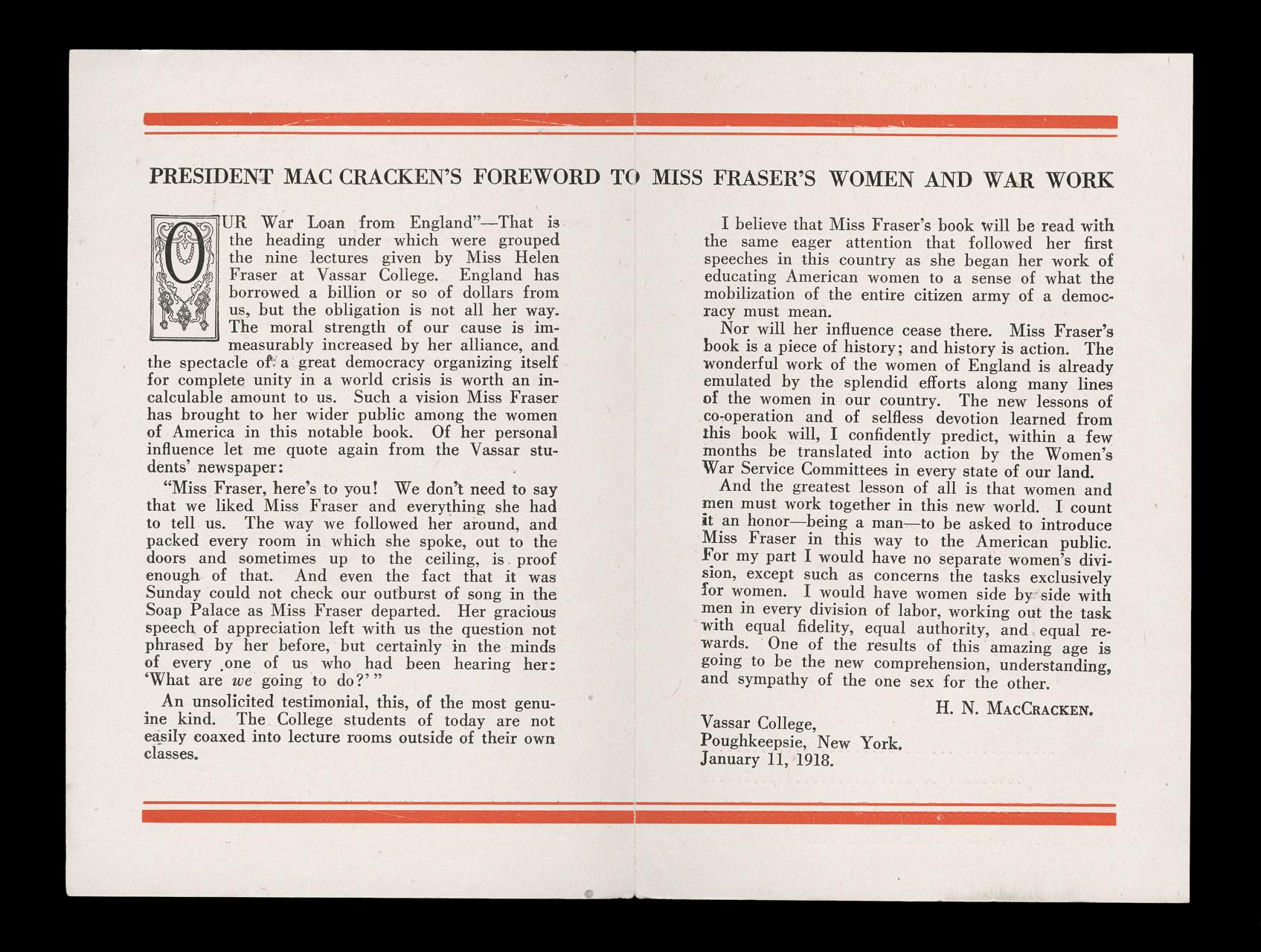 Citation: Minnesota Woman Suffrage Association Records, Minnesota Historical Society, St. Paul, Minnesota. P1518