About
The Minnesota Historical Society preserves and makes available a wide range of materials chronicling Minnesota's history and culture. The goals of the Collections Department are to collect and preserve; provide access and interpretation; and engage in education and outreach. This blog is a tool to share these stories and let people know what is happening in the department.
 Subscribe in a reader
Apron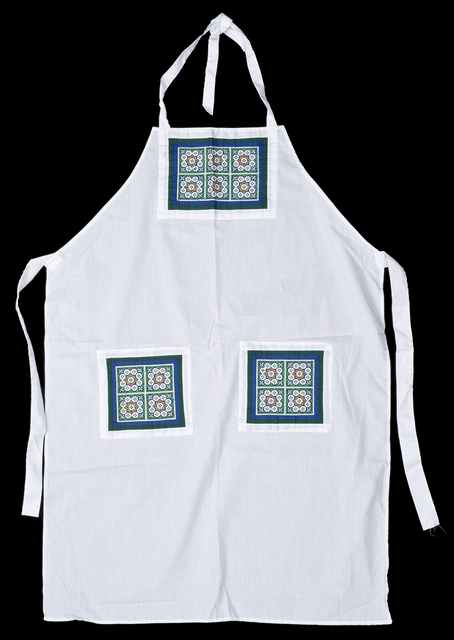 Continuing our getting ready for the cooking holiday theme, here is an apron. 
But not just any apron. This is a bibbed apron with paj ntaub (pa ndau) of green, blue, and orange cross stitch applied. 
It was sold originally at Hmong Handiwork in Saint Paul between 1981-1998.
Hmong Handiwork was a consignment shop selling hand-stitched items made by Hmong women who had resettled in the United States or were still in the refugee camps in Thailand.