About
The Minnesota Historical Society preserves and makes available a wide range of materials chronicling Minnesota's history and culture. The goals of the Collections Department are to collect and preserve; provide access and interpretation; and engage in education and outreach. This blog is a tool to share these stories and let people know what is happening in the department.
 Subscribe in a reader
Happy Kwanzaa!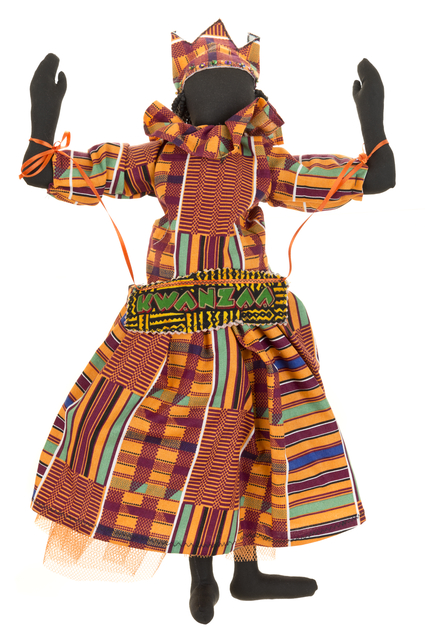 Yesterday was the first day of Kwanzaa, the annual celebration of African American heritage, unity, and culture.
This cloth doll was made by Phyllis Chatham of Minneapolis in 2012 to celebrate Kwanzaa, using mainly African fabrics. The dress is mainly orange with multicolored strips and a matching crown.
From the artist's statement: "This is a chitchat doll - a celebration of life, capturing cultural reflections. Cloth doll making is the art of healing; a journey celebrating the human spirit."