About
The Minnesota Historical Society preserves and makes available a wide range of materials chronicling Minnesota's history and culture. The goals of the Collections Department are to collect and preserve; provide access and interpretation; and engage in education and outreach. This blog is a tool to share these stories and let people know what is happening in the department.
 Subscribe in a reader
Honoring Martin Luther King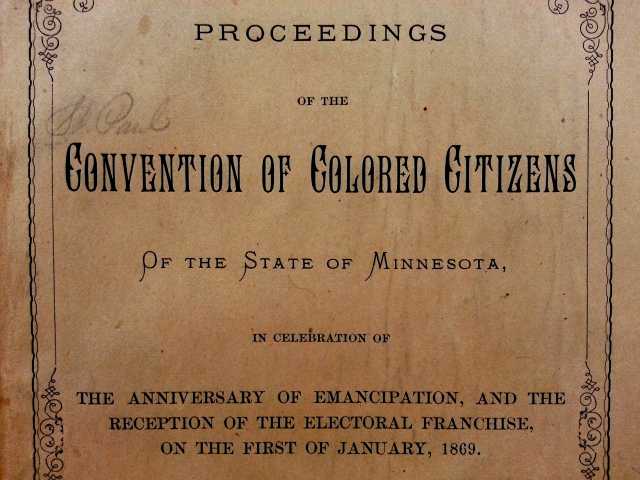 This year, members of Dr. King's immediate family ask that communities forgo celebrations of MLK Day unless federal leaders take up the John Lewis Voting Rights Act. To honor that, we simply post this reminder of the importance of voting rights. 
This is the cover for the program to the Proceedings of the Convention of Colored Citizens of the State of Minnesota from 1869. This program was presented at the first political convention Black Minnesotans held after gaining the right to vote. The celebration held on January 1, 1869 in St. Paul also marked the creation of the Sons of Freedom, the first African American civil rights group in Minnesota.
At the time this only applied to Black men, not Black women.
Learn More: https://www.mnopedia.org/event/african-american-suffrage-minnesota-1868