About
The Minnesota Historical Society preserves and makes available a wide range of materials chronicling Minnesota's history and culture. The goals of the Collections Department are to collect and preserve; provide access and interpretation; and engage in education and outreach. This blog is a tool to share these stories and let people know what is happening in the department.
 Subscribe in a reader
Merry Christmas from Minnesota's Best Books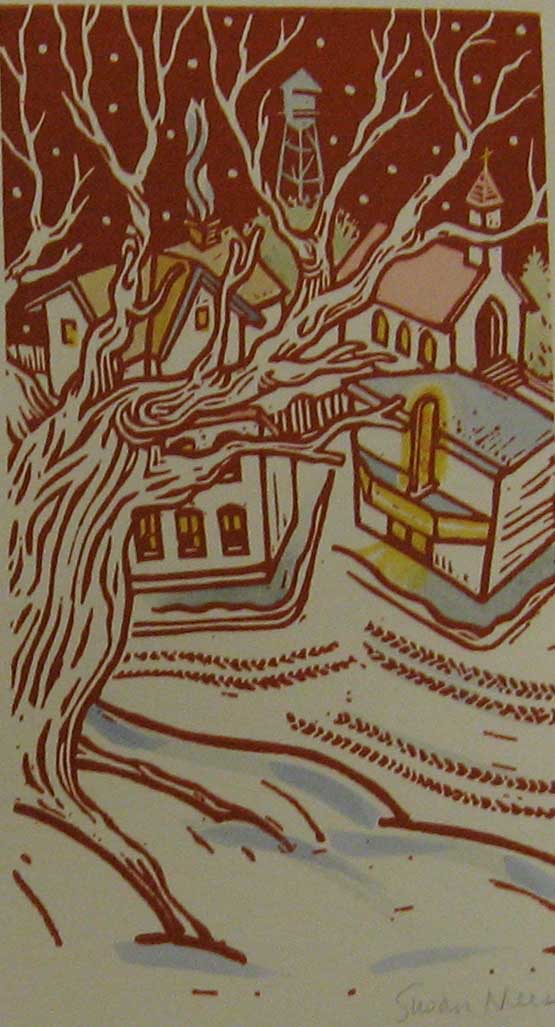 "Were you trying to lose my job for me? Ruin me?"
"I knew the little pup," said French. "He's a thief. I did what I had to do."
"Since when did you start passing judgment on children?"
"Since I became Santa Claus."
"And next summer, if you're still Staggerford's Indian? You'll pass judgment on the tourist kids?"
French chuckled at himself in the mirror. "An Indian doesn't pass judgment. That's Santa's job."
Getting tired of the same old Christmas stories? Both Jon Hassler and J. F. Powers [see the last blog] wrote Christmas stories for the Minnesota Center for the Book Arts [MCBA], series of "Winter Books". Hassler's 1988 Staggerford's Indian is the tale of French, a down and out Indian with PTSD, who gets a job as Santa in the town's department store. It was the MCBA's first Winter Book. Power's The Old Bird: A Love Story, a sweet –not saccharin- story of an old man who gets a job near the holidays, was the 1991 Winter Book.
Like all the books in this series these titles are as beautiful as artifacts as they are as literature. For the most part, they are hand printed on hand made paper, illustrated, and very elegantly bound. The Minnesota Historical Society Library has a complete run of the MCBA Winter Books and I would encourage you to come take a look.
Other Minnesota Christmas stories we should hear about?