About
We are living in a historic moment. The Minnesota Historical Society is collecting and preserving Minnesotans' stories related to the COVID-19 health crisis so future generations can learn how the pandemic has impacted our lives. We invite you to read a sampling of these stories here and to share your story.
Report misuse of collection item
 Subscribe in a reader
I put a smile on my face every morning because I know they need me
By:
Public contributor
| May 8, 2020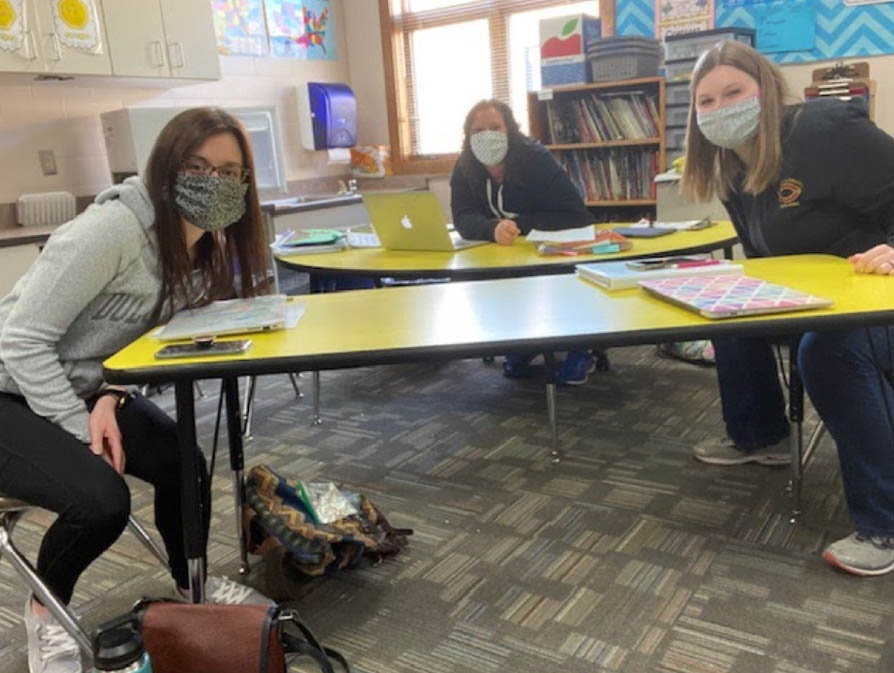 I am a 3rd grade teacher. We were given notice and two days to say goodbye to our students. We were instructed to assure them that the school closure would be for the eight days that the governor ordered, but I knew better. We all knew better.
I took the opportunity to gently explain what was going on in the world, assure them that we would all be ok, but also let them know there was a very real possibility we would not see each other again this school year. We cried and hugged. Some of them refused to leave the classroom knowing they may not be back for longer than others thought it would be.
The following school day, the real work started. I started preparing a "distance learning" plan. We were expected to digitally deliver content to our students and needed a plan within those eight days. So there we worked tirelessly for eight full days doing the impossible. Putting together something no teacher had been trained for or had the time to do. We did it. Packets of learning went out to students, separated by week. They went with encouraging notes, school supplies and lots of love. Students picked them up from the school and for those who couldn't, they were delivered. Lunches are delivered to families who can't get food themselves. Companies have offered free internet to families without.
Now I teach through virtual meetings with students who will and can participate. I send daily video messages letting my students know I still care. I text, call, video chat as much as they let me while still trying to teach my own children from home. I put a smile on my face every morning because I know they need me but I really feel like my spirit is broken and I can't do this anymore. We will be doing this for the rest of the school year and my heart breaks for the students and teachers who have lost so much and for parents who are trying their best at an impossible task. I lose sleep thinking about if my students are retaining knowledge but more about if they have enough food and if they are being loved enough at home.
We will do this because we are teachers and that's what teachers do; we do the impossible every day. It doesn't make it any easier though.
~ Suddenly a "virtual" 3rd-grade teacher