About
We are living in a historic moment. The Minnesota Historical Society is collecting and preserving Minnesotans' stories related to the COVID-19 health crisis so future generations can learn how the pandemic has impacted our lives. We invite you to read a sampling of these stories here and to share your story.
Report misuse of collection item
 Subscribe in a reader
Nothing is so scary you can't draw It
By:
Public contributor
| May 14, 2020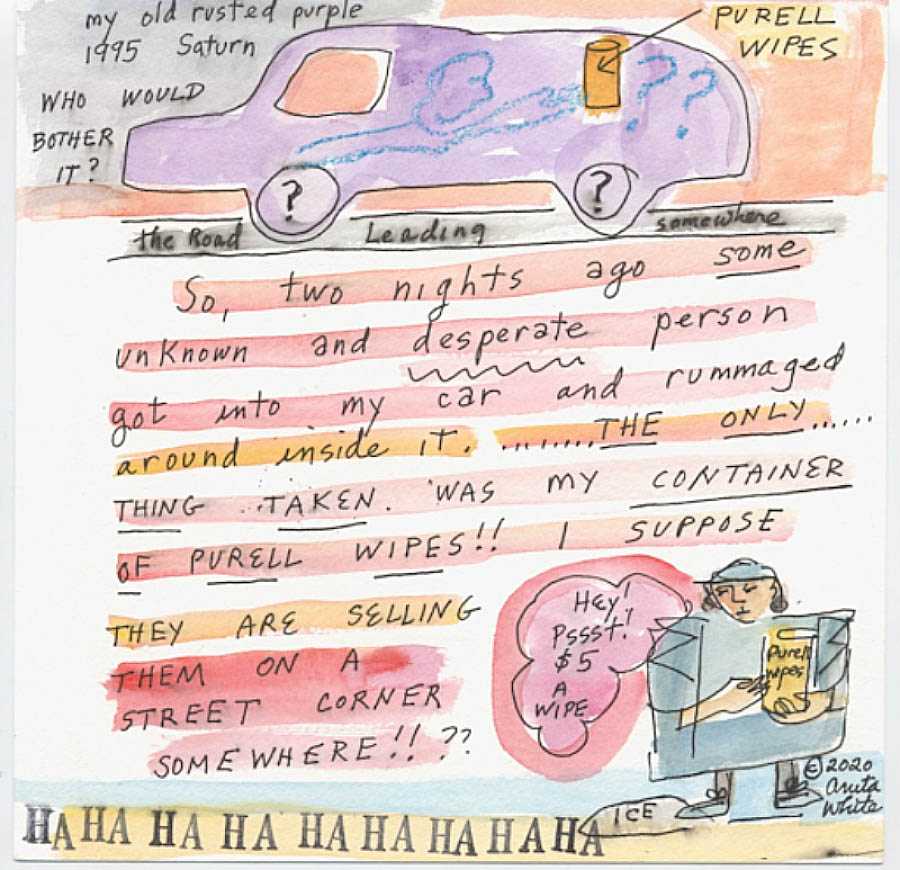 I am an artist who is a Documentary Drawer. I have used this time of Sheltering in Place to draw how I feel and what I notice. My drawings are both social commentary and rather humorous too.
I have drawn through many situations over the past few years, situations that were tough like my husband's medical issues/death. However, through my documentary drawing of him, I was able to document A Day in the Life of HCMC [Hennepin County Medical Center]. These drawings are on display in the new clinic on the second floor. So I have drawn through many many challenging moments in my life, and living and drawing through all this adversity is not new to me.
I have my 'Spiritual Toolbox,' which has grit/perseverance/humor/patience and fortitude as well as resilience. My motto, "When the going gets Tough, The Tough Start Drawing" also sustains me. My other motto, "Nothing is So Scary you Can't Draw It," also applies to these current times, which can be scary indeed.
~ Anita White, documentary drawer