About
We are living in a historic moment. The Minnesota Historical Society is collecting and preserving Minnesotans' stories related to the COVID-19 health crisis so future generations can learn how the pandemic has impacted our lives. We invite you to read a sampling of these stories here and to share your story.
Report misuse of collection item
 Subscribe in a reader
We decided we also wanted to help
By:
Public contributor
| May 21, 2020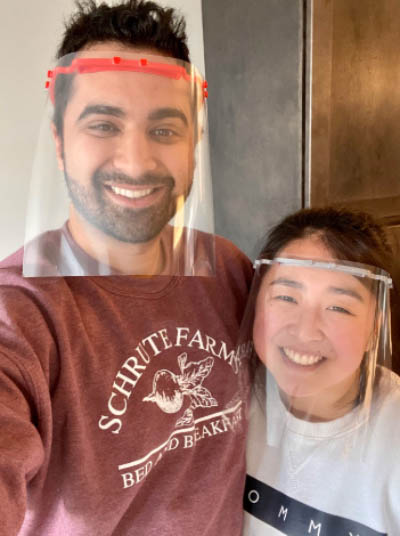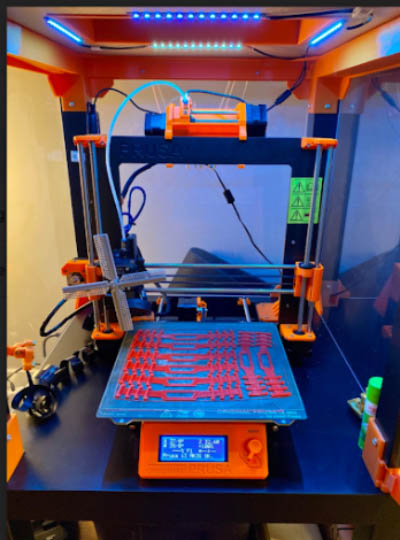 Nana and I moved to an apartment together in Uptown in the first week of March. We heard rumors of a virus but did not think it would be something that would affect our daily lives. A week after moving, things around us started to close such as restaurants and amenities in our apartment. Through the initial weeks of quarantine, we kept ourselves busy by designing, modeling, and 3D printing various items for our new apartment such as key holders and utensil organizers. 
While exploring 3D printing forums for new ideas on projects, we saw a number of community members try to design various PPEs to help with the current crisis. We decided we also wanted to help. We initially thought to design our own face masks, however determined that since we would be donating to hospitals, there might be strict guidelines on what can be approved.
However, while researching, we saw that the NIH website had a section for clinically approved 3D face shield designs. We immediately printed a couple. Next, we had to decide where to donate shields that we were planning to print. We thought of North Memorial as Rinku has a personal story with them and volunteered with them for a number of years. Nana found an email link for COVID-19 donations for North Memorial and reached out to them. We got in contact with them and explained that our plan was to print face shield PPE and follow the print and sanitation guidelines listed on NIH. We proceeded to print 100 shields as well as mask straps and donate to the hospital.
~ Middle class, young Asian couple