About
We are living in a historic moment. The Minnesota Historical Society is collecting and preserving Minnesotans' stories related to the COVID-19 health crisis so future generations can learn how the pandemic has impacted our lives. We invite you to read a sampling of these stories here and to share your story.
Report misuse of collection item
 Subscribe in a reader
Having this project gives me focus
By:
Public contributor
| May 26, 2020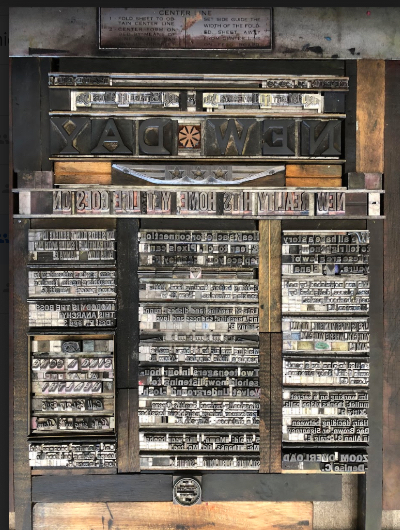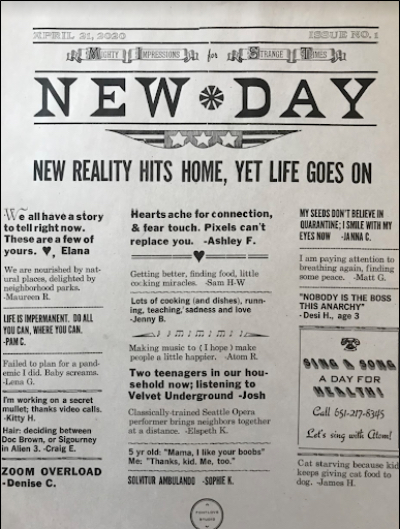 My husband and I are both small business owners, and I while that has prepared me for a lot of economic uncertainty for us personally, I never imagined this level of having no clue what comes next for a restaurant and a print shop. I am trying to just focus on the day in front of me, rather than look too far ahead, because I start to feel like I am drowning. 
I have also started a project - a hand type-set letterpress newspaper that I am producing weekly. It is composed of 10-word or less stories submitted by folks around the country about how they are experiencing this pandemic. I mail them out weekly to subscribers. Having this project gives me focus and also is helping me feel like I am documenting this experience in a physical, tangible way.
~ Elana Schwartzman