About
We are living in a historic moment. The Minnesota Historical Society is collecting and preserving Minnesotans' stories related to the COVID-19 health crisis so future generations can learn how the pandemic has impacted our lives. We invite you to read a sampling of these stories here.
Report misuse of collection item
 Subscribe in a reader
I was definitely feeling like I had barely made it out in the last possible window
By:
Public contributor
| July 9, 2020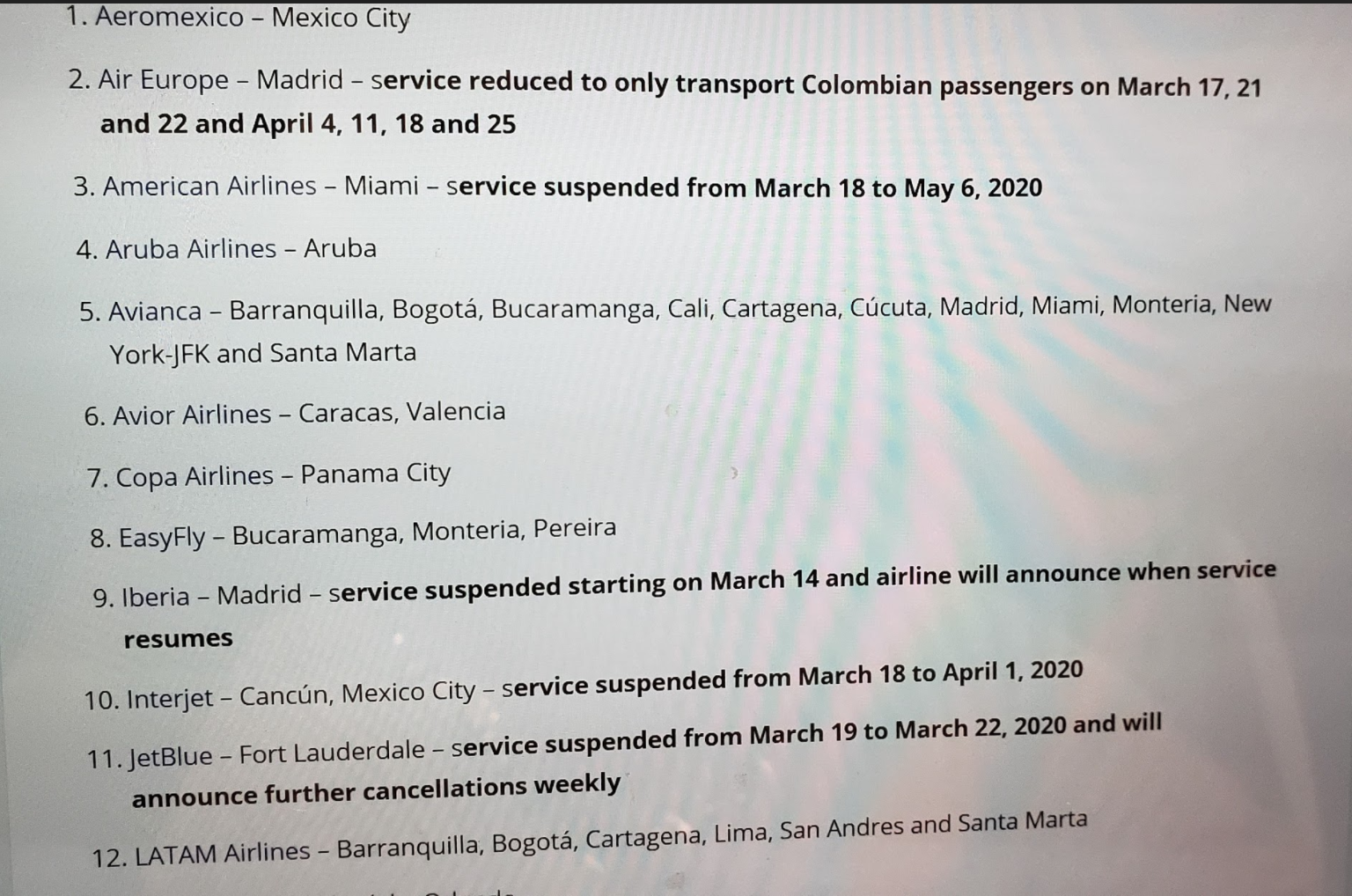 I was in Medellin, Colombia when social distancing began in late March. I experienced being in quarantine in Medellin and didn't know if I would be able to leave to return to Minnesota which caused me to feel somewhat concerned. I was hearing that the U.S. was advising American citizens to return, and Colombia was advising foreigners to leave. When I first searched for flights, they were sold out, and I thought I would have to stay in Medellin for at least another 30 days. They were not allowing buses to operate since they held more than a few people, and taxis could only go to limited destinations, such as the airport. Incoming flights from other countries were prohibited, and the border with Venezuela, and later Ecuador, was closed. Some of the information provided was incorrect, which added to the stress and confusion. People were to stay at home, and only one family member could go to buy groceries or to the drug store, the businesses that were still open. There were security guards at every entrance and exit of the stores that were open. 
With an additional search, I was able to get on flights out of Medellin to Panama City and Miami, and then to Minneapolis-St. Paul (MSP) on a different airline. I learned that the day of my flight was the last day my first airline was flying out of South America. I got to Miami where I had two flight cancellations and three different bookings to return home. I had to spend the night in a hotel, get rides to and from the airport, and order food for delivery, all of which added to the expense of my trip. I found out my hotel was closing the next day, except for emergencies. I was definitely feeling like I had barely made it out in the last possible window. I have to wonder what would've happened had I not left when I did.
My last flight cancellation was re-booked on two flights, from Miami to NYC and from NYC to MSP. I had learned how bad things were in NYC, and asked if there were direct flights to MSP because I felt very concerned about the possibility of the flight from New York being cancelled and/or traveling with people leaving NYC. Luckily, I was able to get a flight from Ft. Lauderdale to MSP. I learned there was a train I could take from Miami to Ft. Lauderdale and then take a bus to the airport. This is what I chose to do. 
I was in Miami right at the end of spring break where the beaches had not been closed, so I was somewhat worried about the possibility of picking up the virus there, not to mention the possibility of having that happen on three different flights home. I am grateful that Minnesota took more extreme measures to curtail the spread of the virus than did Florida.
The flights from Medellin to Panama City and from Panama City to Miami seemed pretty normal, as did the airports, except for the fact that most passengers were wearing masks. One mask had lips like the joker painted on them, and I saw other glimpses of people's creativity and humor. People were serious, yet positive, in general. The Miami airport was quite different as I had never seen an airport so empty. I met a Delta pilot who showed me to the train and he told me they were flying planes with two or three people on board. He was worried there wouldn't be enough flights for him to fly. My flight from Ft. Lauderdale was probably about half full, at most. I had the whole row to myself, which was an unusual experience.
Upon my return to Minnesota, we were being encouraged to stay home and only go out for necessities, but that became a stronger directive a few days after I returned. We have been experiencing warmer weather and sunny days which is helping. I'm noticing many people out walking or riding bikes, more than usual. 
From my perspective, this pandemic has truly shown how the whole world is interconnected and how intertwined every aspect of society is.  One thing definitely impacts another, like dominoes, only in a more complex way.
~ Woman returning home from abroad