About
We are living in a historic moment. The Minnesota Historical Society is collecting and preserving Minnesotans' stories related to the COVID-19 health crisis so future generations can learn how the pandemic has impacted our lives. We invite you to read a sampling of these stories here.
Report misuse of collection item
 Subscribe in a reader
I watched her wedding reception while wearing pajamas
By:
Public contributor
| July 16, 2020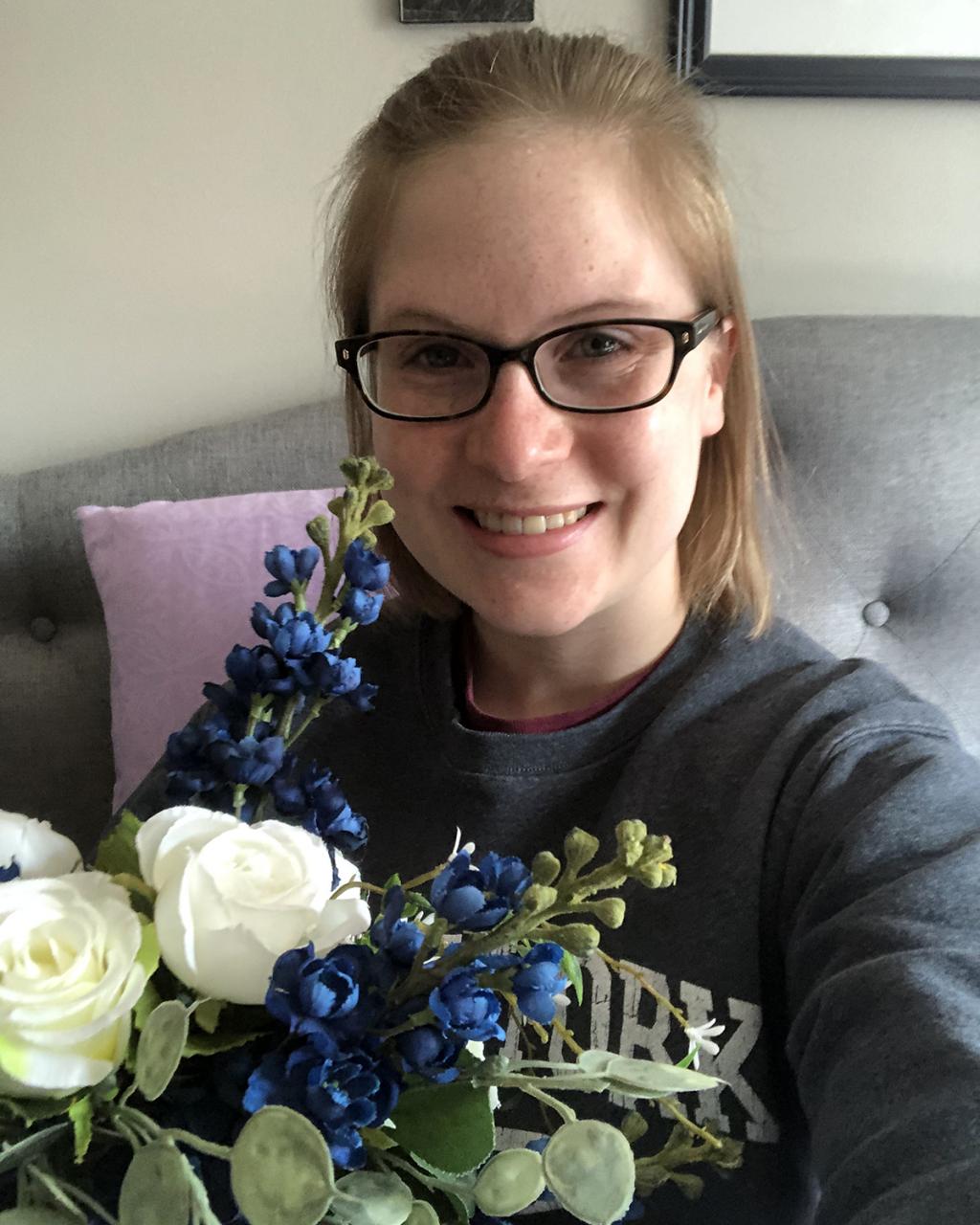 COVID-19 has turned everyone's lives upside down. From social distancing to wearing masks, quarantining, working from home, being furloughed, and more--it's been stressful, to say the least! What gives me hope is seeing friends and family continue to celebrate life in whatever way they can! On April 25th, one of my college friends got married. She planned the wedding for over a year and I was the maid of honor. As someone in their mid-20s, it was exciting because she was my first friend to get married and it was my first time as a maid of honor. A few weeks before the wedding, however, the bride and groom chose to cancel the large ceremony and reception due to the coronavirus. Instead, they decided to have a small ceremony with their parents, and live stream the ceremony. This was especially hard for the bride, but also for those of us in the bridal party. COVID-19 meant we couldn't celebrate together in person, but I was so happy that Bailee still chose to get married that day. Instead of giving a toast in front of people at the reception, I got dressed up and recorded a toast in the corner of my room. I spoke with Bailee over video chat while the stylist did her hair and makeup. I watched her wedding reception while wearing pajamas and snuggling with my cat. It's not what any of us expected for a wedding in 2020, but everyone still found a way to make it special. 
That's what I hold on to during this tough time--in the midst of all the stress and uncertainty, life goes on and we celebrate the important moments. During three months of quarantine, I watched one of my best friends get married from afar and I became an aunt for the first time. I held my month-old nephew for the first time this week after strictly quarantining for two weeks. We're all making sacrifices right now in different ways and it's hard. I can't wait for the day when we can all physically be together safely. 
~ Maid of Honor