About
We are living in a historic moment. The Minnesota Historical Society is collecting and preserving Minnesotans' stories related to the COVID-19 health crisis so future generations can learn how the pandemic has impacted our lives. We invite you to read a sampling of these stories here.
Report misuse of collection item
 Subscribe in a reader
I cannot fathom teaching face-to-face right now
By:
Public contributor
| September 3, 2020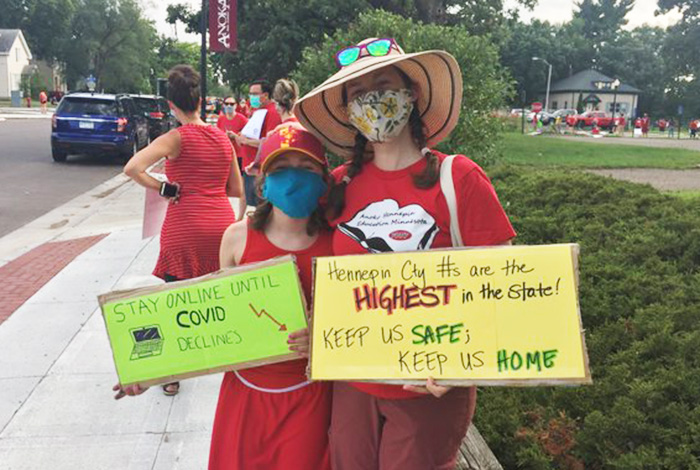 The hardest part of the pandemic has been school--both as a teacher, and a parent of school-aged children. Of course we all want to be back in the classroom, but I cannot fathom teaching face-to-face right now. I understand why some parents are desperate to get their kids back in buildings. School, many people are realizing, is not only the place where their children learn math and reading and writing, but it's also a place where their social-emotional needs are met. Where there's someone who understands what students of a specific age are capable of and how to nurture them. But school has also been built as a racist institution, and this pandemic is illuminating that as well. My hope is we will not return to "normal," but that we will work to build something new and more equitable, and that other social programs will step in (be created?) to help schools with their vital roles in our society. 
~ Teacher