The Minnesota Historical Society's Local History Services helps Minnesotans preserve and share their history. This blog is a resource of best practices on the wide variety of museum, preservation, conservation, funding, and non-profit management topics. We're here to help.
 Subscribe in a reader
Funding: Non-Legacy Grants for Preservation Projects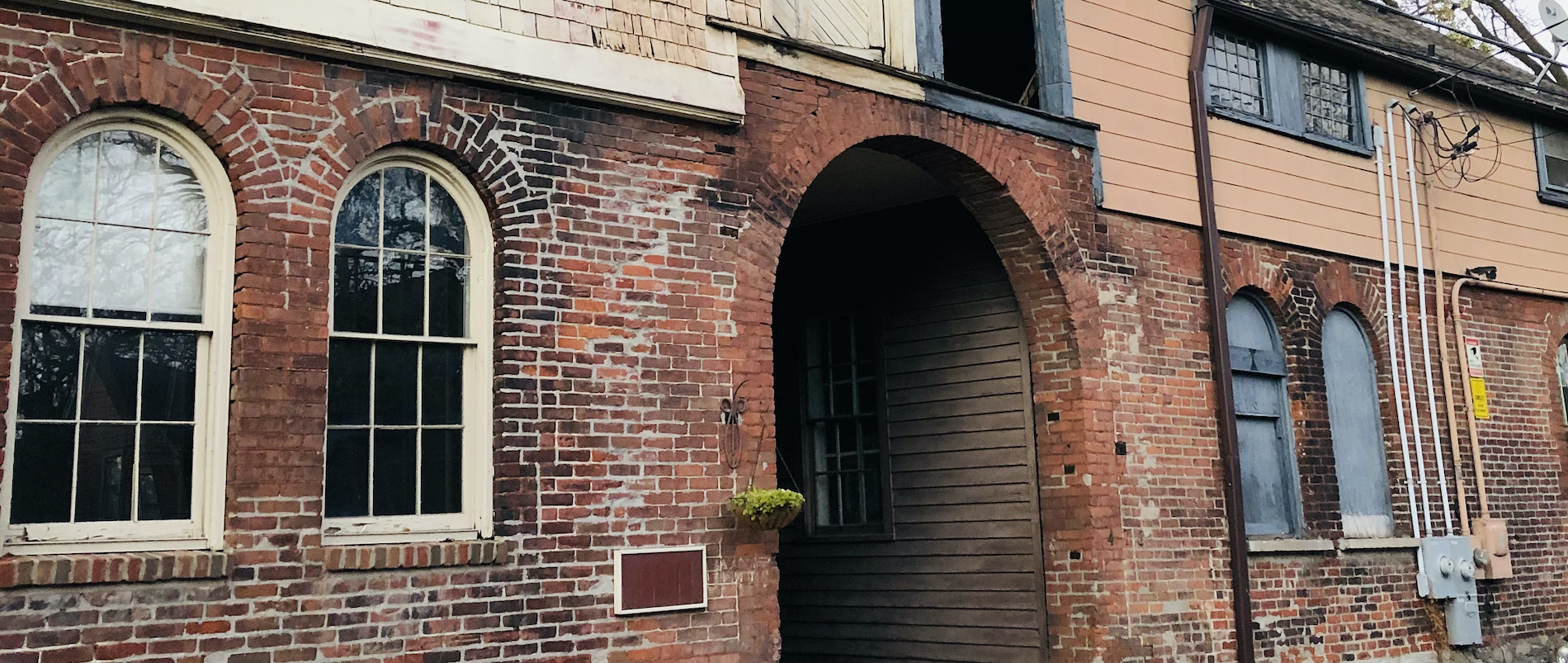 All of us involved in heritage preservation are familiar with the mammoth amounts of effort and funding/resources required to keep a building or heritage asset in good condition, safe, and relevant. Finding these funding resources also can be a massive undertaking and it can often be confusing to know where to start in your search for grants and financial support. The Minnesota Historical and Cultural Heritage Grants (MHCHG) program  – commonly known as the Legacy Grant program – is an incredible resource available for eligible organizations and projects here in Minnesota, and it's a great place to start. But there are other resources out there that can also be valuable assets in your efforts to preserve history and heritage, and may sometimes be a better fit for your project or organization. 
This blog post lists some of those additional grants and resources. Most of these are directed specifically toward building preservation, but some are also available for a broader range of preservation projects such as interpretation, digitization, research, and collection conservation. 
You may notice that all of the grant programs below are specific to certain organizations or groups, and you might be wondering "What about private owners of historic buildings or historic private residences?"
This is tricky and there aren't many (if any) grant programs that will fund preservation work on private residences -- even if the building is on the National Register. Normally grant programs have stipulations in place that require a degree of public benefit from the project that is funded by grant money. If you are looking for resources for a privately owned building, you may be more successful in researching tax credits/incentives and low-interest loans available for preservation work. This article has some good advice for privately-owned preservation projects. 
National Trust for Historic Preservation  "Grants from National Trust Preservation Funds (NTPF) are intended to encourage preservation at the local level by supporting on-going preservation work and by providing seed money for preservation projects. These grants help stimulate public discussion, enable local groups to gain the technical expertise needed for preservation projects, introduce the public to preservation concepts and techniques, and encourage financial participation by the private sector." National Trust grant applications are available for eligible parties which include public entities, 501c3 organizations, and other non-profit organizations.
Certified Local Government Grants "Certified Local Governments may use these federal matching grants for local preservation projects. Funding comes from the Historic Preservation Fund, appropriated annually by the U.S. Congress; federal regulations require that the SHPO distribute to CLGs at least 10 percent of its allocation each year." This grant through the State Historic Preservation Office does not fund construction/bricks and mortar projects but could be an ideal funding source for pre-construction work such as building reuse plans or historic preservation plans. As the name suggests, these grants are intended specifically for local government organizations. Find grant information here. 
Save America's Treasures Grants "SAT funds the preservation, rehabilitation, and conservation of nationally significant historic properties and collections. Eligible properties must be either currently: 1) individually listed as a National Historic Landmark or be a contributing property within a National Historic Landmark district, or 2) individually listed in the National Register of Historic Places for national significance (properties listed at the state or local significance are not eligible) or be a contributing property within a nationally significant National Register Historic District. Properties include buildings, sites, structures, and objects." Find grant information here. 
State Capital Projects Grants-in-Aid Eligible projects are publicly owned buildings on the National Register of Historic Places. "The work must meet the following conditions: 1) the expenditure funded must be for a public purpose; 2) the project expenditures funded must be for land, buildings, or other improvements of a capital nature; 3) the work must fall within one of the prescribed categories; 4) the project must correspond with the purpose for which funding was issued, as set forth in the bill citation on page one (Laws of Minnesota, 2014, Chapter 295, Section 12); and 5) the work must meet the Secretary of the Interior's Standards for the Treatment of Historic Properties." Find more grant information here.
History of Equal Rights Grants "Funded through the Historic Preservation Fund, the History of Equal Rights grant program preserves sites related to the struggle of all people to achieve equal rights in America. The History of Equal Rights grants are not limited to any specific group and are intended to include the broadest possible interpretation of sites associated with efforts to achieve equal rights." This is a yearly grant with an application deadline in December. Eligible parties include states, government entities, non-profits, and federally recognized tribes. Buidlings must also be on the National Register of Historic Places. Find grant information here.
African American Civil Rights Grants "The African American Civil Rights Grant Program (Civil Rights Grants) documents, interprets, and preserves sites and stories related to the African American struggle to gain equal rights as citizens." This grant program has one grant round a year, normally in late fall, and is open to a broad range of preservation projects, not just historic building preservation. Find more grant information here. 
Daughters of the American Revolution This may be a long shot, but if you happen to be a chapter of the Daughters of the American Revolution, this grant is a great opportunity. "The DAR Historic Preservation Grants provide financial assistance for projects that preserve historic resources, sites, and other history-related projects. Examples include restoration of historic buildings; digitization or preservation of documents/records; preservation of historical items/artifacts; erection of new or rededication/relocation of existing historical markers; cemetery headstone and monument conservation, etc." Find grant information here. 
Paul Bruhn Historic Revitalization Grants Program "The Paul Bruhn Historic Revitalization Grants Program is a new Historic Preservation Fund grant program created in fiscal year 2018 that supports subgrant programs that enable the rehabilitation of historic properties and rehabilitate, protect, and foster economic development of rural communities." While this grant program is not accepting applications at the moment, it may be a good one to keep an eye on in the future. Find grant information here.
Jeffris Family Foundation "The Jeffris Family Foundation assists the development of historic sites for non-profit organizations in small towns and cities in the eight states of the Midwest: Wisconsin, Minnesota, Iowa, Missouri, Illinois, Indiana, Ohio, and Michigan." More information about eligibility and grant application deadlines can be found here. 
This is not a comprehensive list, but hopefully, it's helpful as a starting point for researching opportunities for your organization and historic asset. Any questions? Shoot us an email at localhistory@mnhs.org (or our colleagues at grants@mnhs.org).