About
Native American cultural practices are passed down from one generation to the next. Native people choose what to retain and what to alter as they express themselves while paying respect to those who came before them. MNHS assists Native people in connecting with works created by their ancestors and provides support for learning, practicing, teaching and recovering culture.
 Subscribe in a reader
Treaty Rights Dispute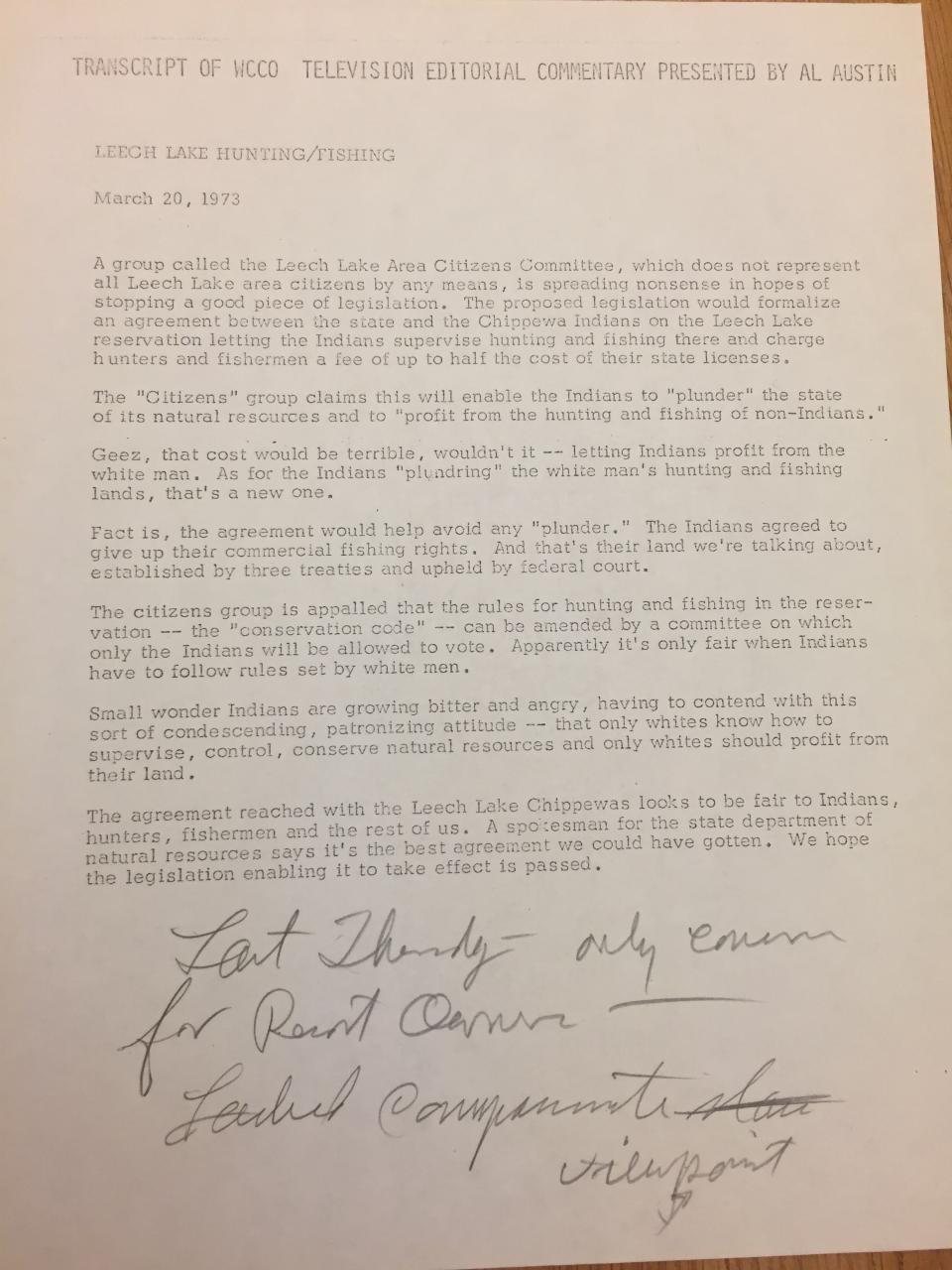 Transcript from a WCCO broadcast on March 20, 1973
The Minnesota Historical Society is home to many resources. The Gale Family Library is the best place for researchers to visit to find information on a multitude of topics. This includes a few folders of information about the court rulings and state appeals regarding the treaty rights of the Leech Lake and White Earth Bands of Ojibwe during the late 1960s and early 1970s.
Members of the Leech Lake Band of Ojibwe were practicing their treaty rights when they were challenged by the Minnesota Department of Natural Resources. This legal dispute rose to the national level, with the United States Government siding with the tribes. This manuscript collection includes legal documents and many news reports on the dispute, with quotes from individuals on both sides.

Another example of treaty rights disputes can be found in the finding aid of the Save Mille Lacs Association.