About
Native American cultural practices are passed down from one generation to the next. Native people choose what to retain and what to alter as they express themselves while paying respect to those who came before them. MNHS assists Native people in connecting with works created by their ancestors and provides support for learning, practicing, teaching and recovering culture.
 Subscribe in a reader
Identifying Plants in Beadwork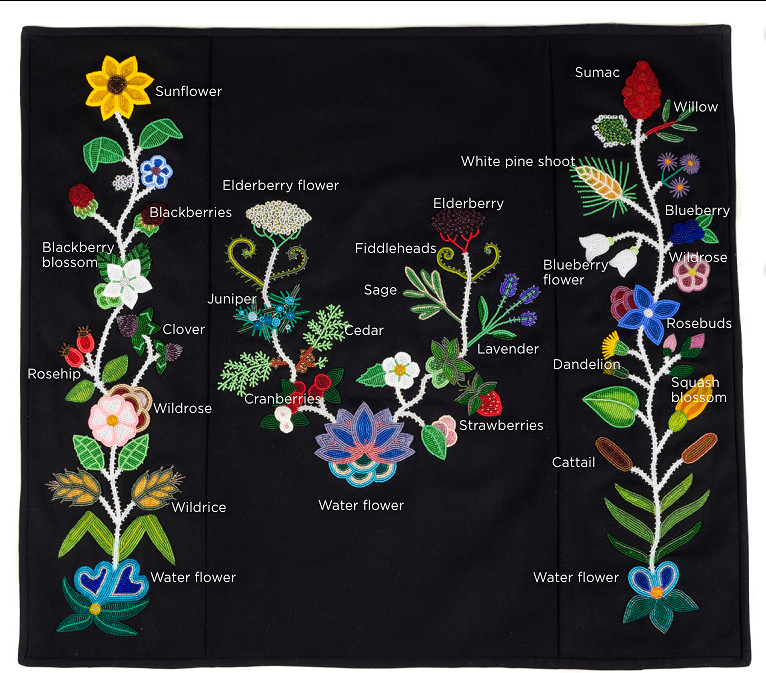 Native foods table accent by Jessica Gokey, 2014.
2014-15 Native American Artist-in-Residence Jessica Gokey (Lac Courte Oreilles Band of Lake Superior Ojibwe) was inspired by the beadwork in our collections and the revitalization of indigenous foods to create this table accent. With over 25 different flowers, berries and plants from the Great Lakes area, the table accent represents the many traditions of Native American people in the region.
Jessica's statement about piece: "I was really inspired by Sean's [Sean Sherman, the Sioux Chef] mission as a chef using indigenous foods, and I wanted to make a piece that celebrates the nature that has helped sustain our people. The tablecloth I am creating incorporates nearly twenty plants, berries, and herbs that are indigenous to this region -  many are the same regional foods that are used in Sean's dishes."

To learn more about the Native American Artist-in-Residence program, visit our site.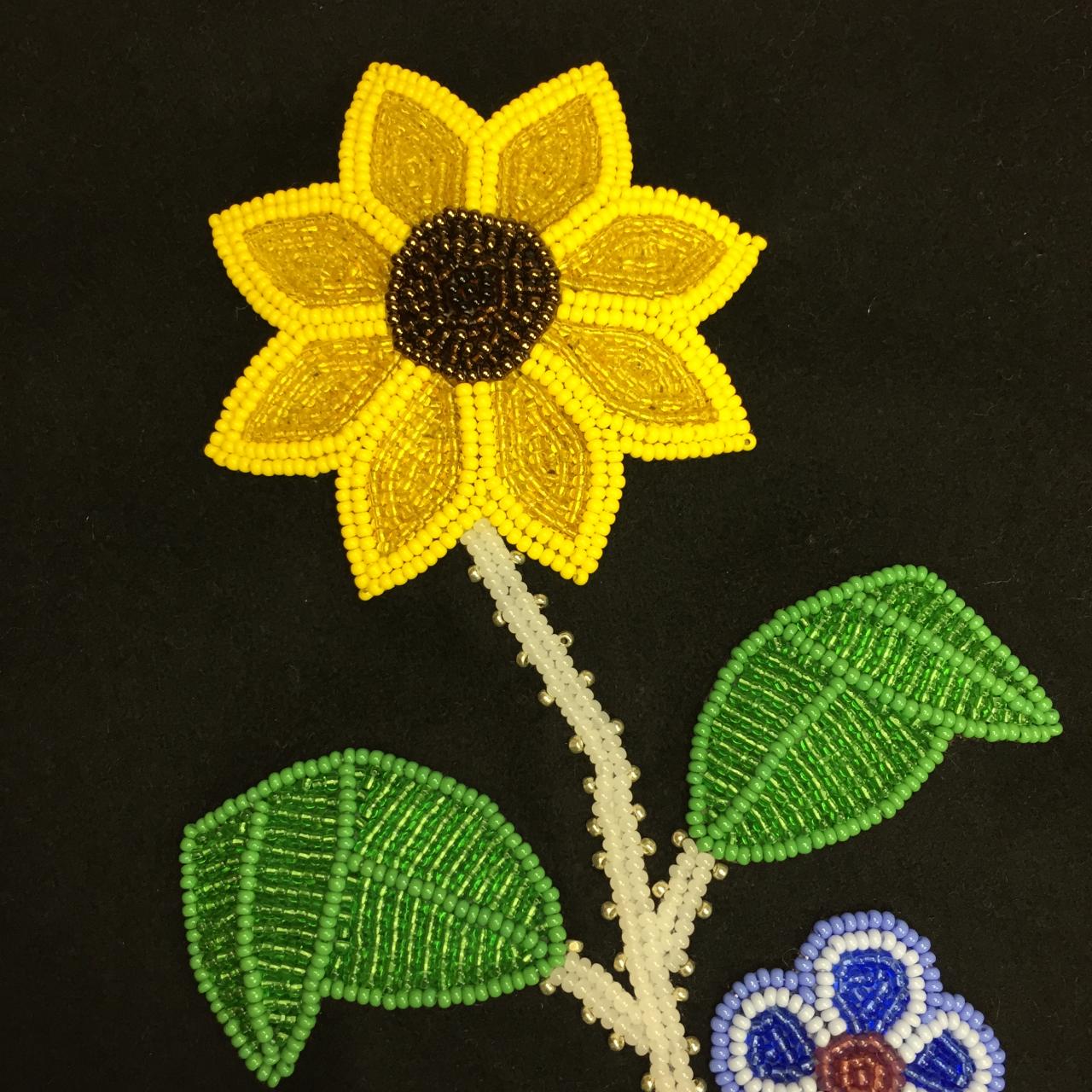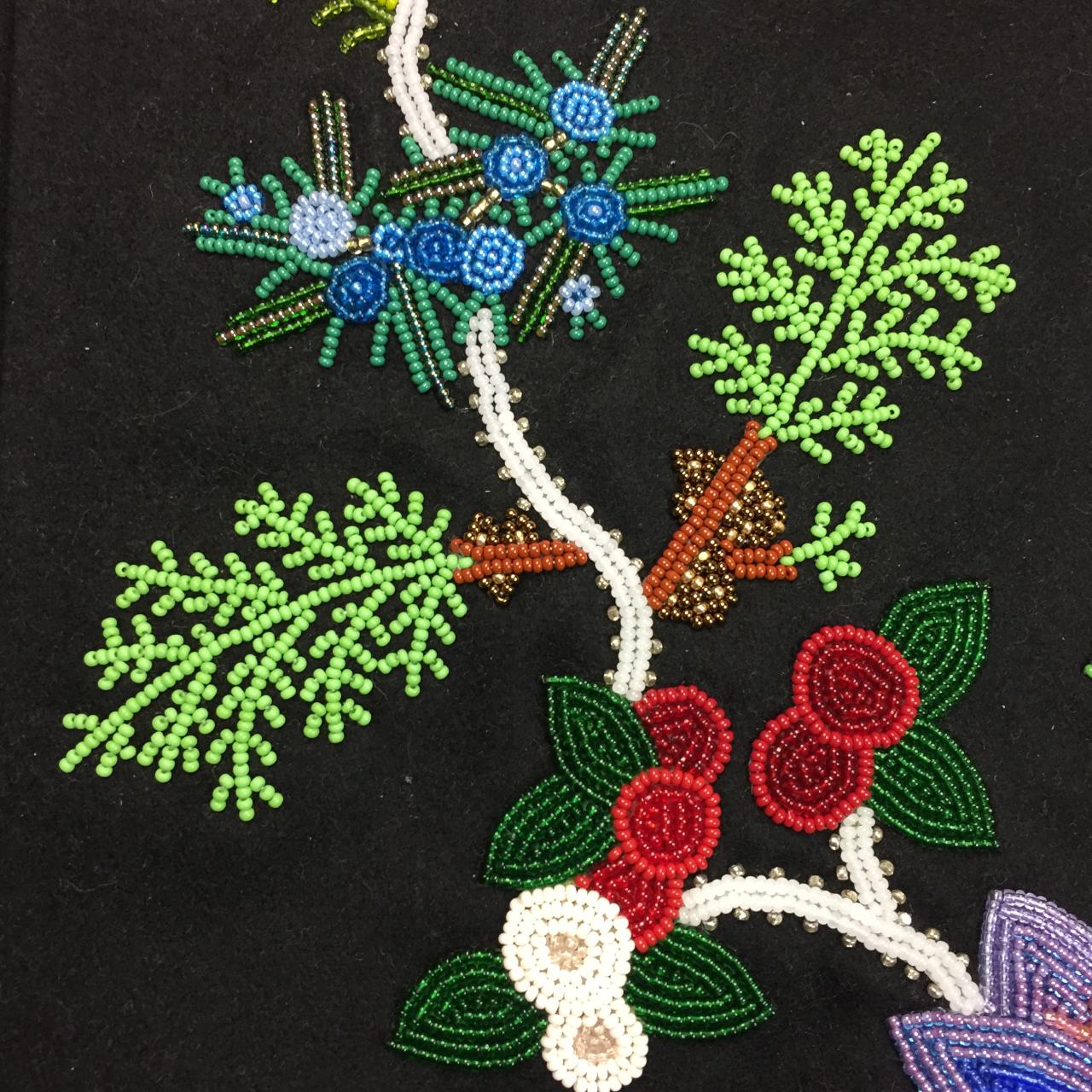 Close up of juniper, cedar and cranberries.