About
Native American cultural practices are passed down from one generation to the next. Native people choose what to retain and what to alter as they express themselves while paying respect to those who came before them. MNHS assists Native people in connecting with works created by their ancestors and provides support for learning, practicing, teaching and recovering culture.
 Subscribe in a reader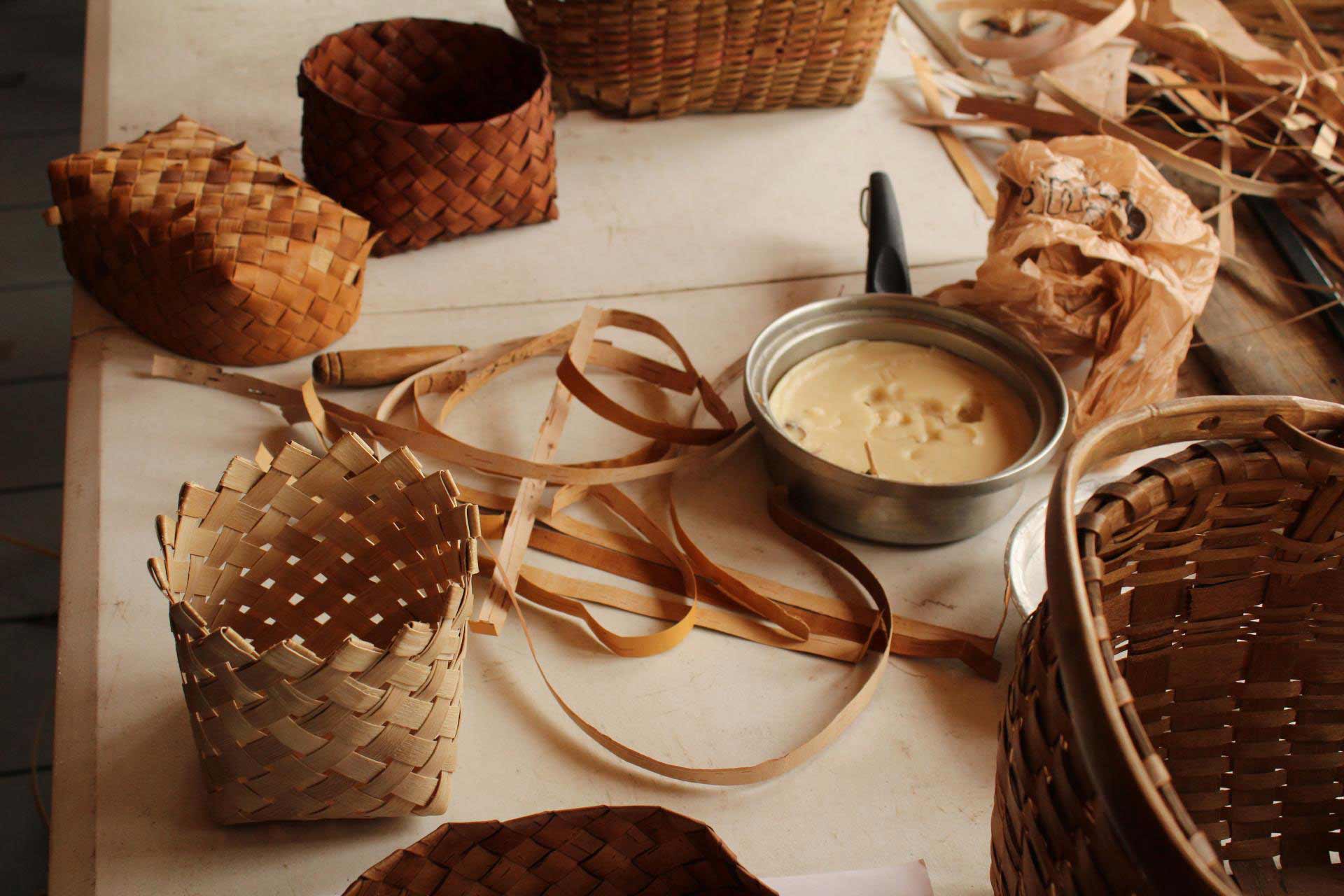 Baskets and materials at April's home
Recently, Native American Artist-in-Residence (NAAIR) and MNHS staff had the opportunity to visit April Stone, one of the most recent NAAIR recipients. Her art is basket making, primarily black ash which she harvests herself dragging the log from the swamp to be treated for splints before weaving the material into baskets. April finds the trees close to her home in the southeast corner of the Bad River Reservation, Wisconsin.
Since basket making is quite involved, the materials and tools can take up a lot of space. April's home, where she currently does her work, is filled with both splints and tools but also many finished baskets. Although an intriguing sight to see, April is working on moving her workspace elsewhere. Thanks to previous grants and the funding from this artist-in-residency, April has been able to construct an outbuilding that will serve as her studio space.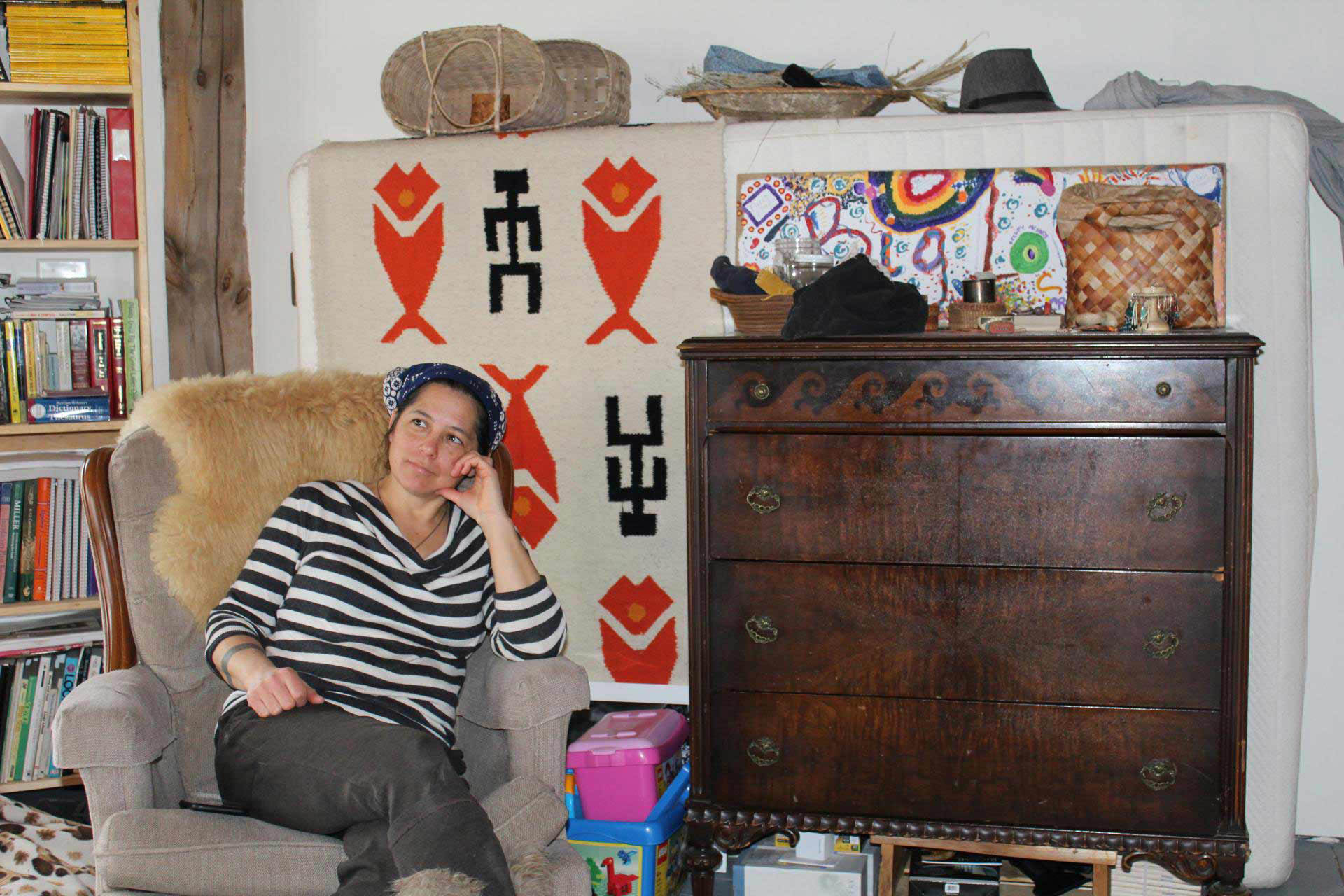 April hopes to continue her work with ash basketry in order to share it with the local community and also regionally. NAAIR has allowed her to continue the strides she has made within the community by passing on her knowledge to community members of all ages. April will also be continuing studying historic baskets in collections at various museums and institutions in Wisconsin.
Learn more about the Native American Artist-in-Residence program.