About
Native American cultural practices are passed down from one generation to the next. Native people choose what to retain and what to alter as they express themselves while paying respect to those who came before them. MNHS assists Native people in connecting with works created by their ancestors and provides support for learning, practicing, teaching and recovering culture.
 Subscribe in a reader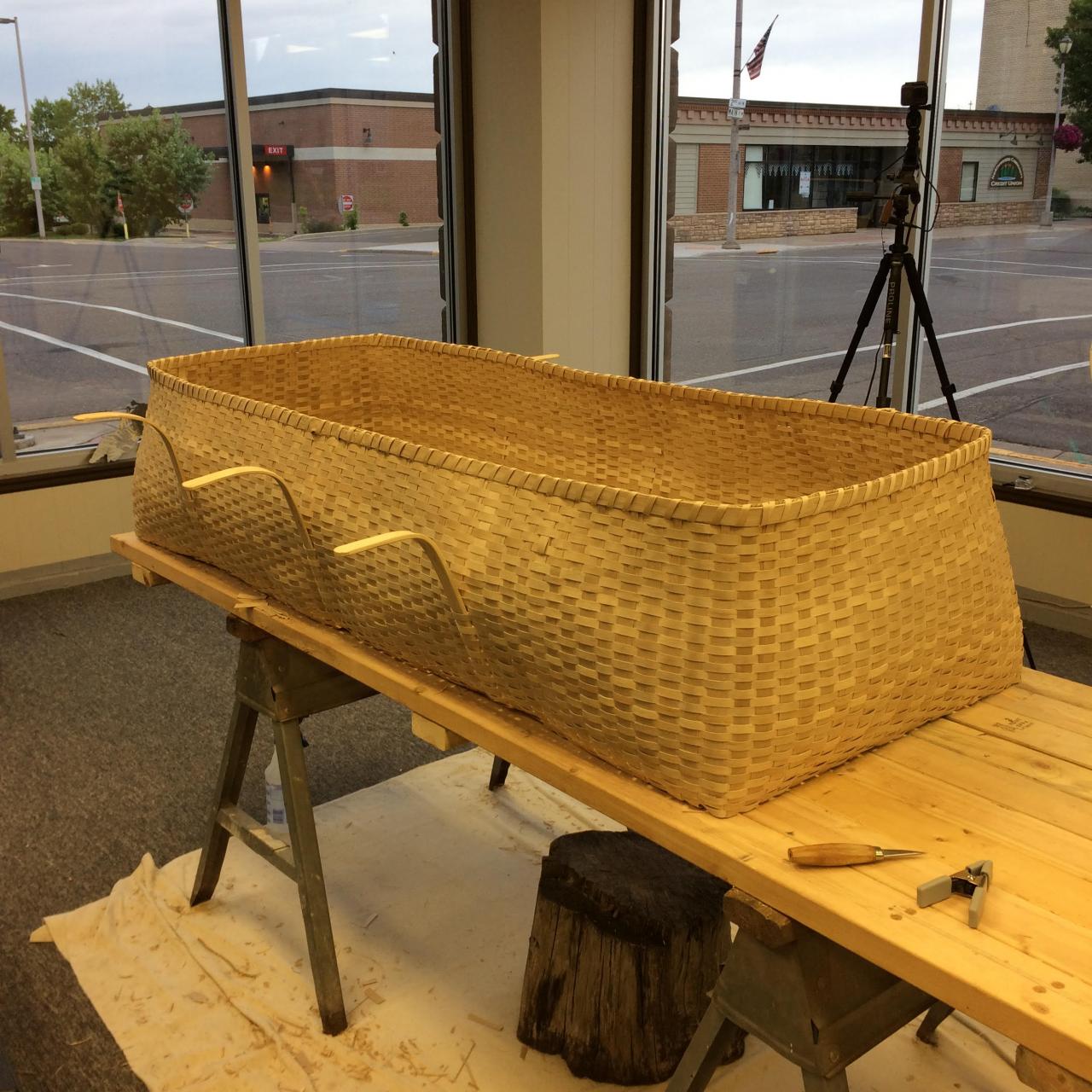 As part of the Native American Artist-in-Residence, MNHS acquires pieces of work from each artist to add to the contemporary Native collections. April Stone, Bad River Band of Lake Superior Chippewa, is a prolific ash basket maker. As part of her residency, she studied historic baskets made both by indigenous and non-indigenous people and from various materials.
One part of her residency was to have an artist space to show her working on an ash burial basket. April logged 115 hours on this project using scissors, an awl and a knife as her primary tools. While not the traditional funerary practices for Ojibwe people, the message of the burial basket is beyond just traditional death. Ash trees have been affected by the Emerald Ash Borer as of late, this then means that there are not as many ash trees available to make baskets. If this trend continues, the creation of ash baskets is threatened.
April's statement on the burial basket
"The idea to weave a vessel depicting a symbol for death came a few years ago when I realized that the ONE material that I harvested from the swamps and processed by hand for nearly 20 years was THE main food source for a tiny green bug that was introduced to our shores from a foreign land sometime around 1999. The idea to weave a vessel of this size was something I had never attempted before but felt strongly about because the death of this natural material in its native landscape felt imminent. Since I had not heard of anybody weaving a vessel of this size before, I sought to weave the vision that was dancing around in my head."