About
Native American cultural practices are passed down from one generation to the next. Native people choose what to retain and what to alter as they express themselves while paying respect to those who came before them. MNHS assists Native people in connecting with works created by their ancestors and provides support for learning, practicing, teaching and recovering culture.
 Subscribe in a reader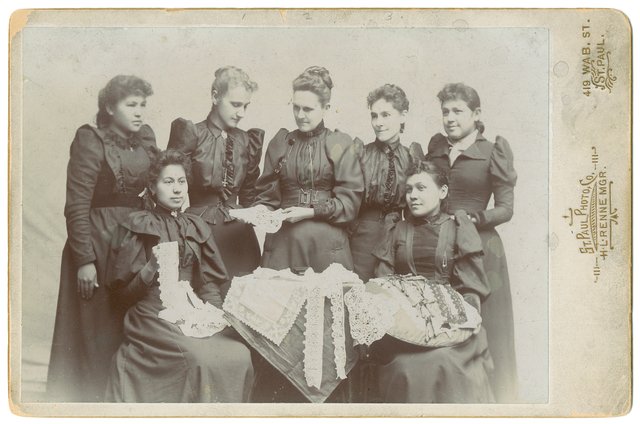 Episcopal Missionaries teaching Ojibwe women lace-making, Leech Lake, 1894.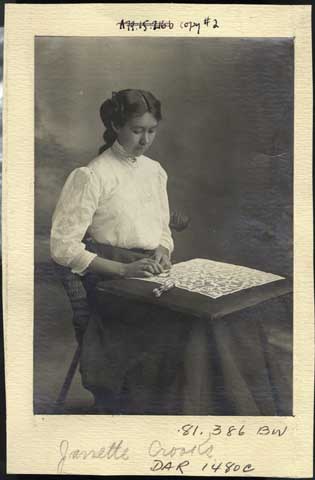 Janette (Jeannette) Crooks displaying Battenberg lace piece at Birch Coulee Mission, circa 1900. 
The Episcopal church in Minnesota had a great presence among the Native American communities throughout the state in the mid to late 19th century. A few of the women who belonged to the church took initiative to attempt to teach Ojibwe and Dakota women to learn lace making. The Minnesota Historical Society has a collection of over 50 pieces of lace and lace making tools from this initiative as well as many photographs of the lace makers.
Please visit MNopedia to learn more about the Sybil Carter Indian Lace Association.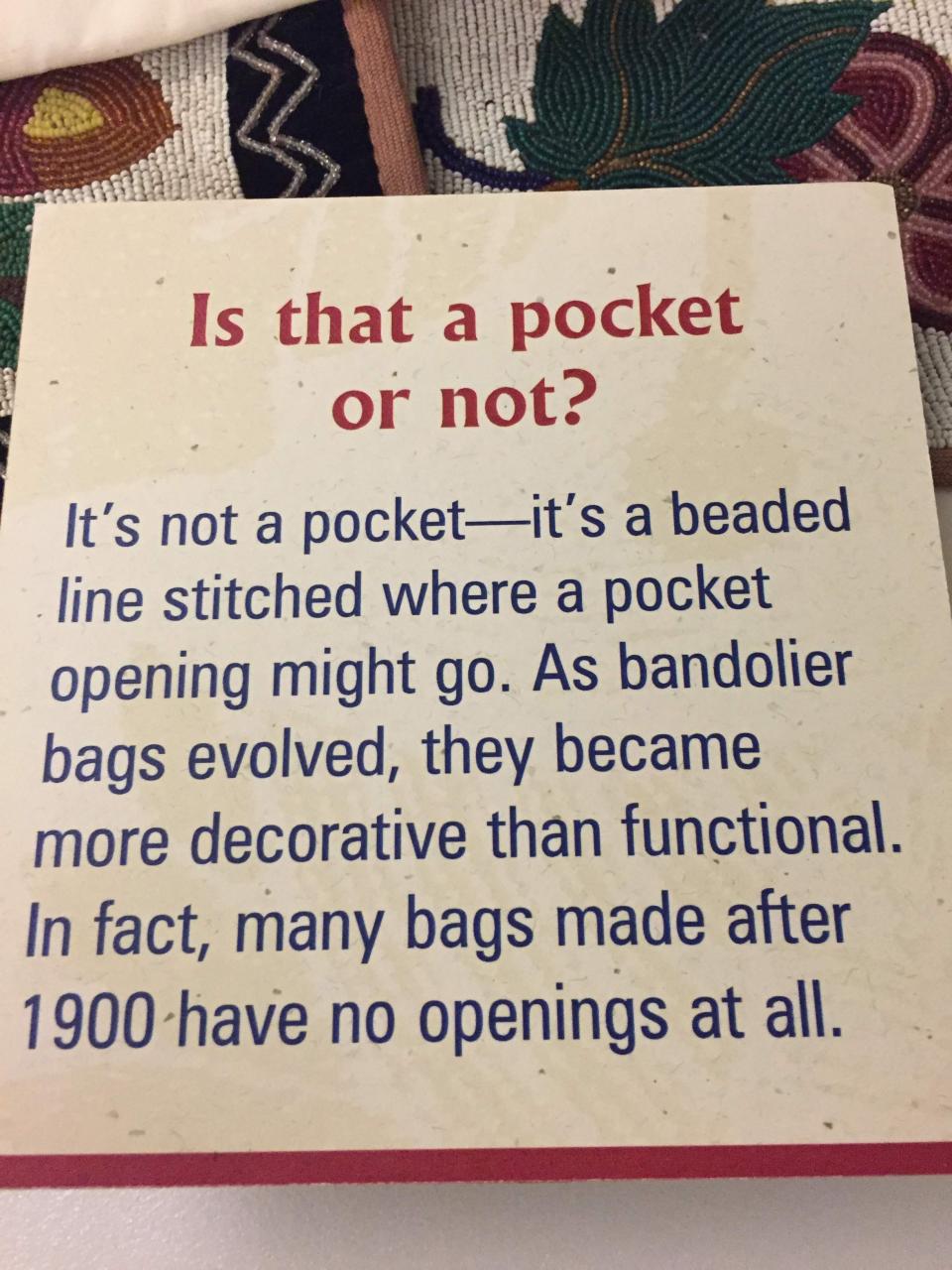 An exhibit label discussing the inclusion of a pocket.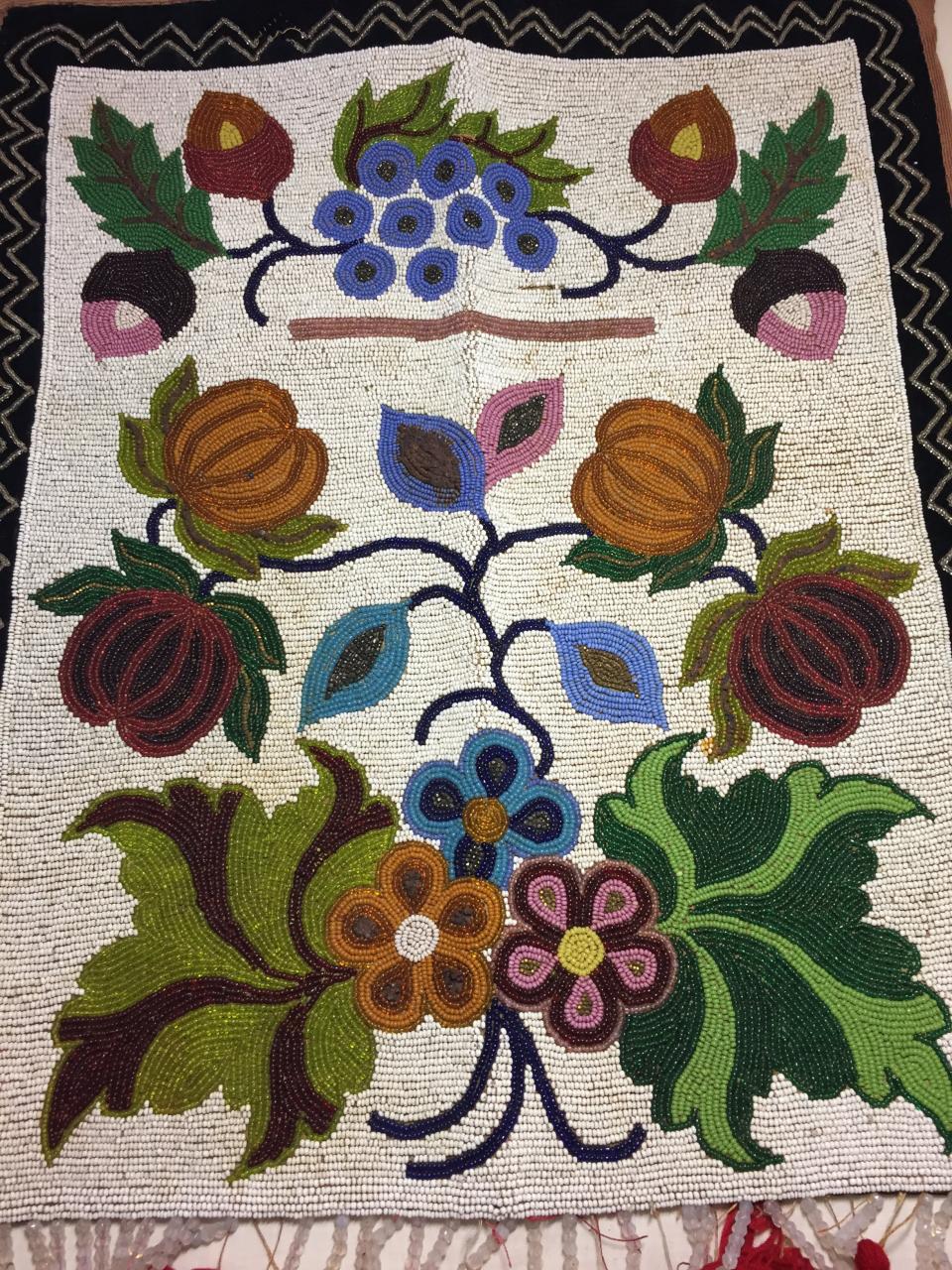 Example of bandolier bag with faux pocket. 
A bag is classified as an object intended to carry items and have some sort of opening and closing. Bandolier bags are no exception to this rule as initially being able to carry items in a pocket of some sort. Over the time of their popularity (1860-1930 respectively) much of the style of the bag changed. With this, was the inclusion of a pocket. While the pocket itself did not retain in some bandolier bags, there was still a representation of a pocket. This representation commonly was made with a few lines of beads where a pocket would normally be. There are even a few bags with no front pocket, but a pocket in the back to maintain it's functional use. 

To learn more about bandolier bags, read the book on our bandolier bag collection by former MNHS Curator, Marcia Anderson titled A Bag Worth a Pony. And also visit our Collections Online.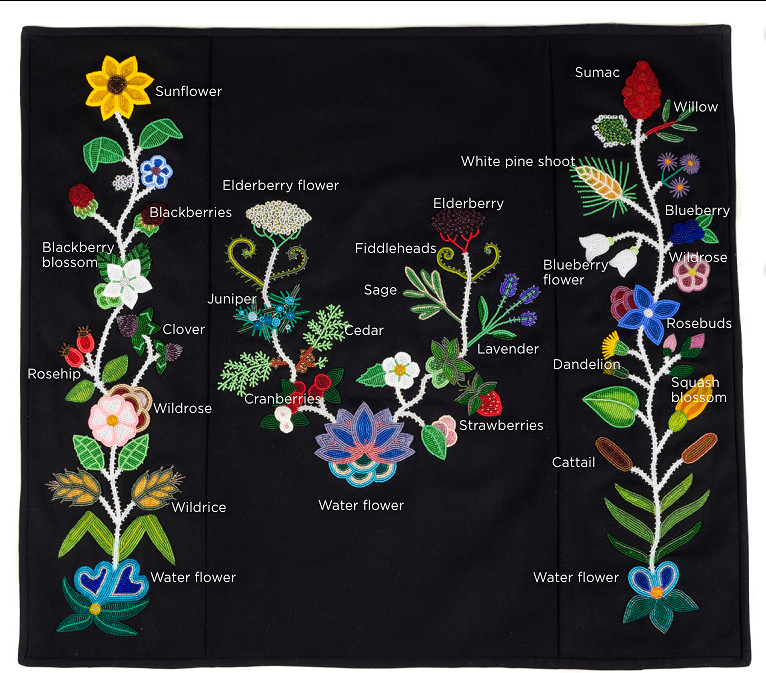 Native foods table accent by Jessica Gokey, 2014.
2014-15 Native American Artist-in-Residence Jessica Gokey (Lac Courte Oreilles Band of Lake Superior Ojibwe) was inspired by the beadwork in our collections and the revitalization of indigenous foods to create this table accent. With over 25 different flowers, berries and plants from the Great Lakes area, the table accent represents the many traditions of Native American people in the region.
Jessica's statement about piece: "I was really inspired by Sean's [Sean Sherman, the Sioux Chef] mission as a chef using indigenous foods, and I wanted to make a piece that celebrates the nature that has helped sustain our people. The tablecloth I am creating incorporates nearly twenty plants, berries, and herbs that are indigenous to this region -  many are the same regional foods that are used in Sean's dishes."

To learn more about the Native American Artist-in-Residence program, visit our site.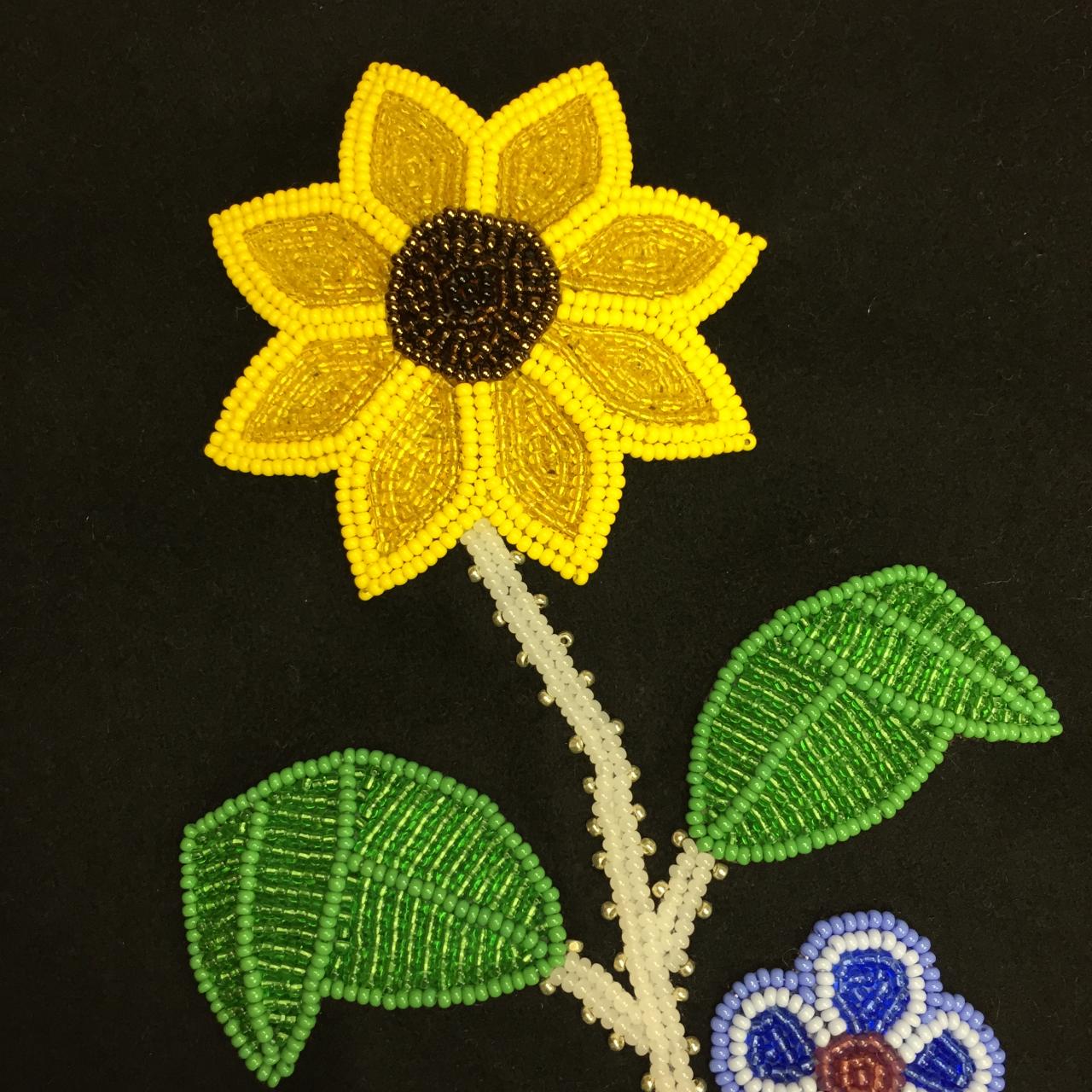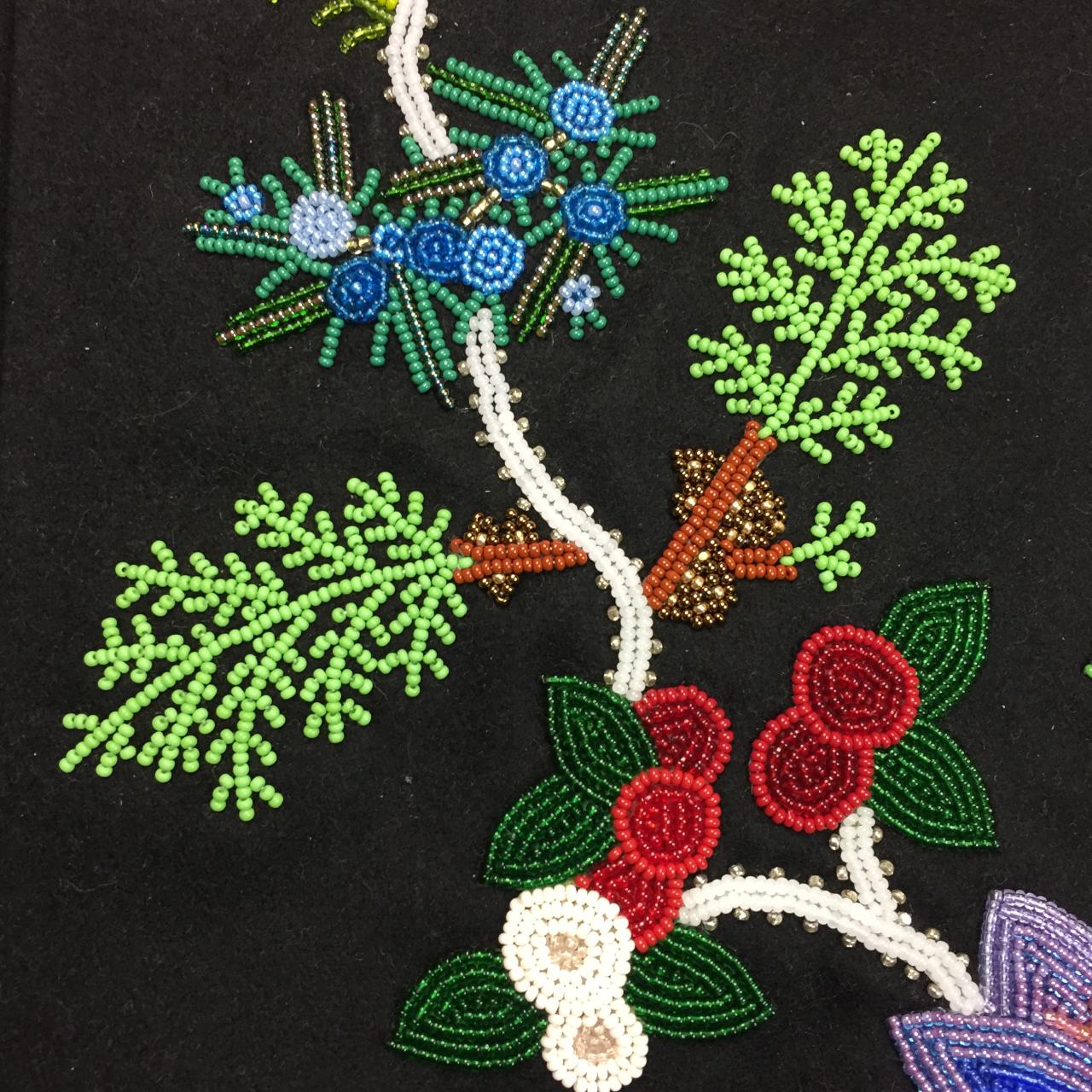 Close up of juniper, cedar and cranberries.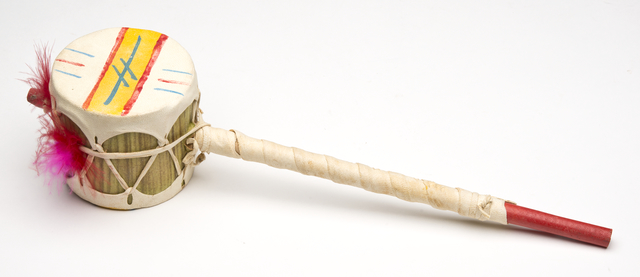 Souvenir drum rattle used as example of an item that was labeled as 'Indian-made' but was not. 
In 1972, Neva and Doug Williams, proprietors of American Indian Products Company, Inc., spoke to the Minnesota state legislature about the identification of Native American made goods. The wanted to revise legislation from 1937 about the labeling of Native products. The Williams' revisions included that the label say 'not-Indian made' when produced by someone outside of a federally recognized tribe. The law states that "Indian-made goods are those made exclusively by persons who are of at least one-quarter Indian blood or who are listed on the rolls of the United States Bureau of Indian Affairs as Indians."

This drum souvenir was used as an example in front of the legislature of an 'imitation' piece that was not made by a Native individual but sold to seem like it was. This Minnesota state law predates the federal Indian Arts and Crafts Act of 1990. While there has been laws that protect falsely Native made products since the 1930s, it wasn't until these later acts of legislation that properly enforced vendors to adhere to these laws.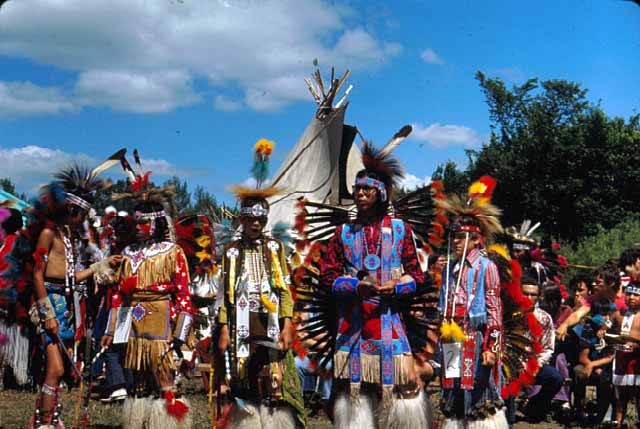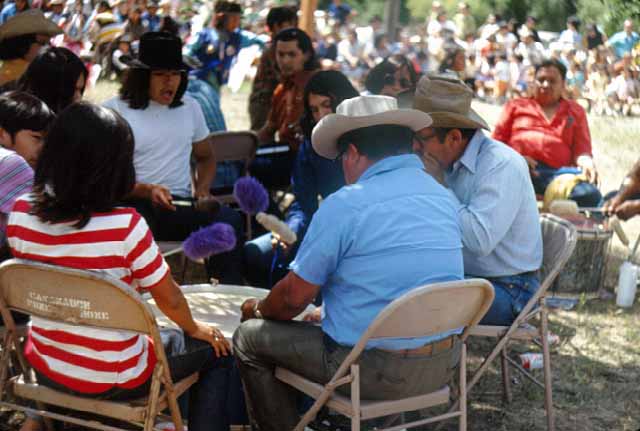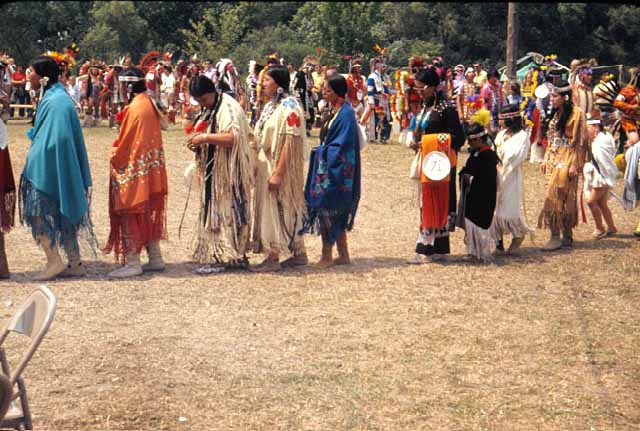 This past weekend was the annual Shakopee Mdewakanton Community Wacipi (Pow Wow) in Prior Lake, Minnesota. The Dakota community has been hosting these events for many years. In June of 1971, Monroe Killy, a collector and photographer of Native American people and objects, visited the Shakopee Mdewakanton Community for one of their powwows. Killy photographed the event and was able to capture the festivities movement and color.

To see more of Killy's photos of the event, visit Collections Online. To learn more about Monroe Killy visits to other Minnesota indigenous communities, visit the Collection Finding Aid.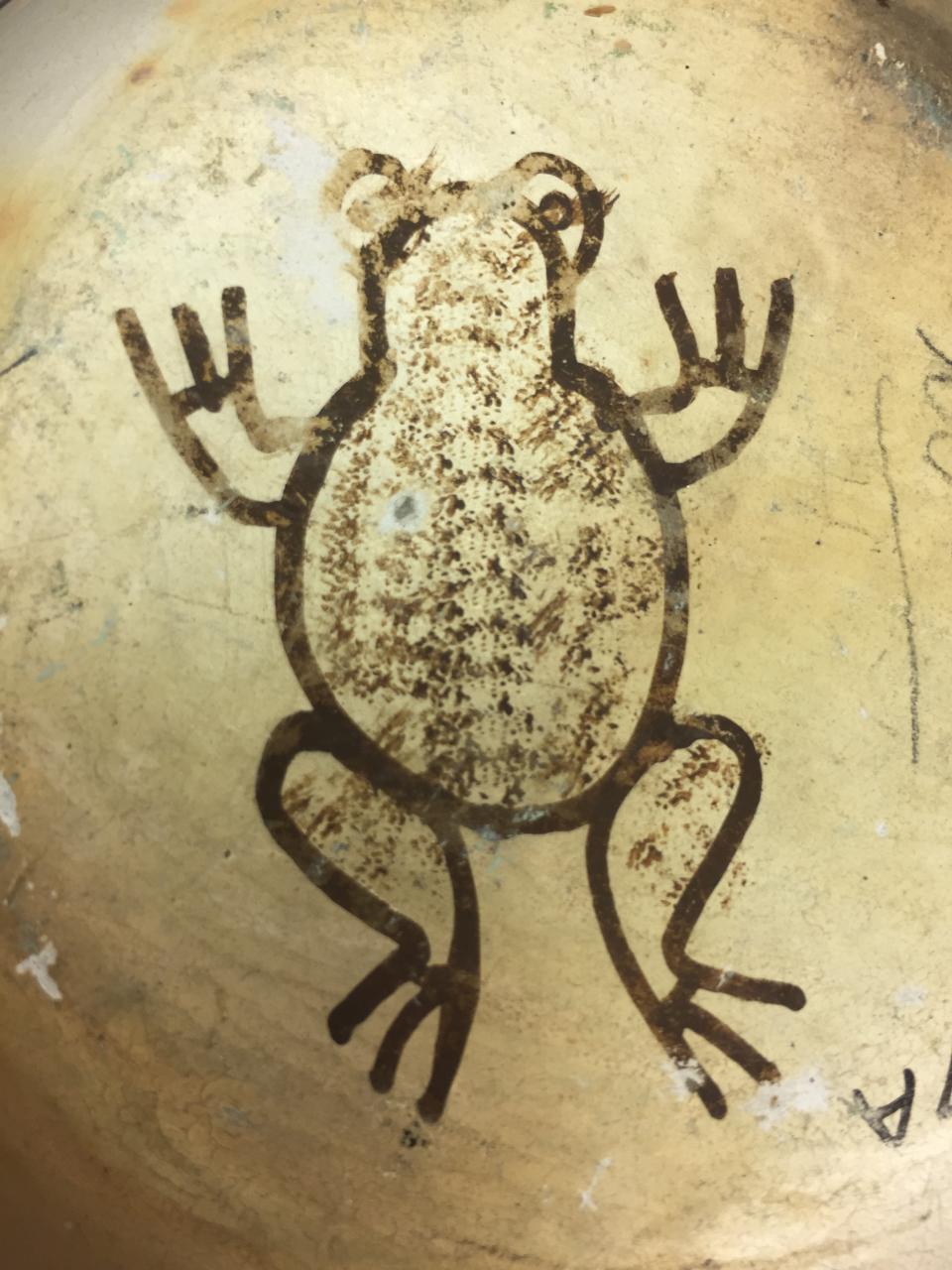 Paqua Naha's or Frog Woman's signature
Many Native artists didn't sign their work. In the Southwest United States, traders encouraged artists to sign their work to help sales. Paqua Naha or Frog Woman, a Hopi potter and painter from Arizona had a very unique signature. Paqua, which means frog in the Hopi language, would draw a frog on the bottom of her pottery. Her daughter, Joy Navasie and also known as Frog Woman, would continue the tradition but change how the frog's feet were depicted in order to differentiate the maker.

The Minnesota Historical Society has four of Paqua Naha's pottery in the collection. To see Paqua and other Hopi material culture please visit our Collections Online.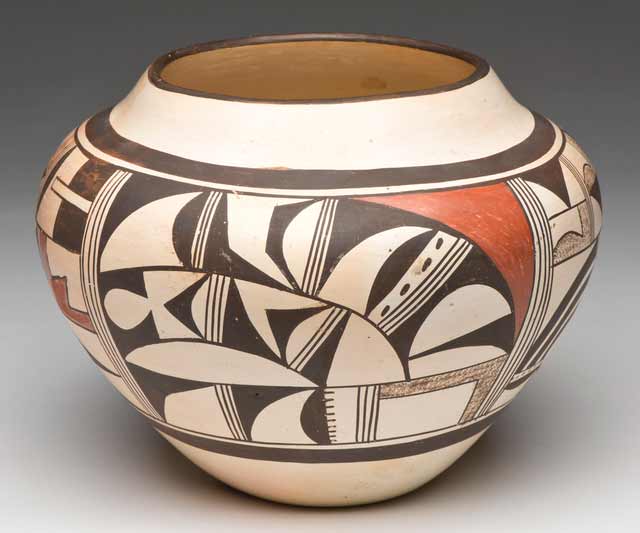 Vase made by Paqua Naha or Frog Woman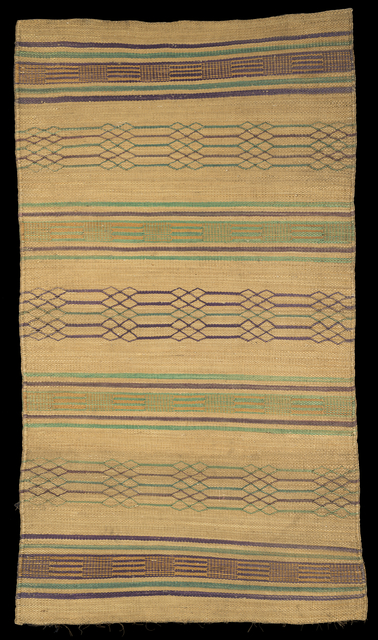 The Minnesota Historical Society has several Ojibwe made fiber mats in their collection. This particular mat is made from bulrush and basswood with green and purple dyed rushes weaved to form a geometric design. Other fibers, like cedar or sage, were commonly used to produce these kinds mats as well.
Pictured below is an Ojibwe woman weaving a bulrush mat, circa 1910. There were several different weaving techniques employed by the Ojibwe and these were sometimes dependent on the fiber used. These mats had multi-functional uses such as floor and door coverings, sleeping mats, and drying mats for wild rice.
Olivia Stout, History Museum Fellow Intern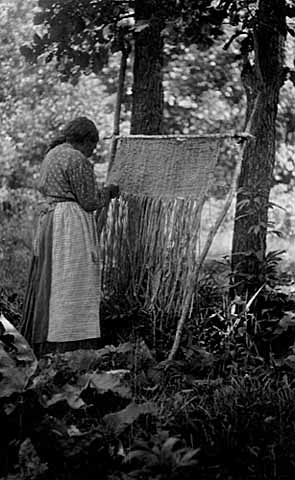 Photograph by anthropologist Frances Theresa Densmore, to see more photos and items collected by her please visit our collections site.

Travois are a type of sled attached to either horses or dogs that many Plains tribes use. They are usually made with two large poles. In MNHS collections, we do not have a life-sized travois but a miniature version. This was collected by Gilbert Wilson and his brother, Fred, when they visited the Hidatsa and Mandan at the Fort Berthold Reservation in North Dakota in between 1906-1918. Along with the miniature dog travois, Wilson took pictures of Edward Goodbird's dog wearing a travois as a demonstration.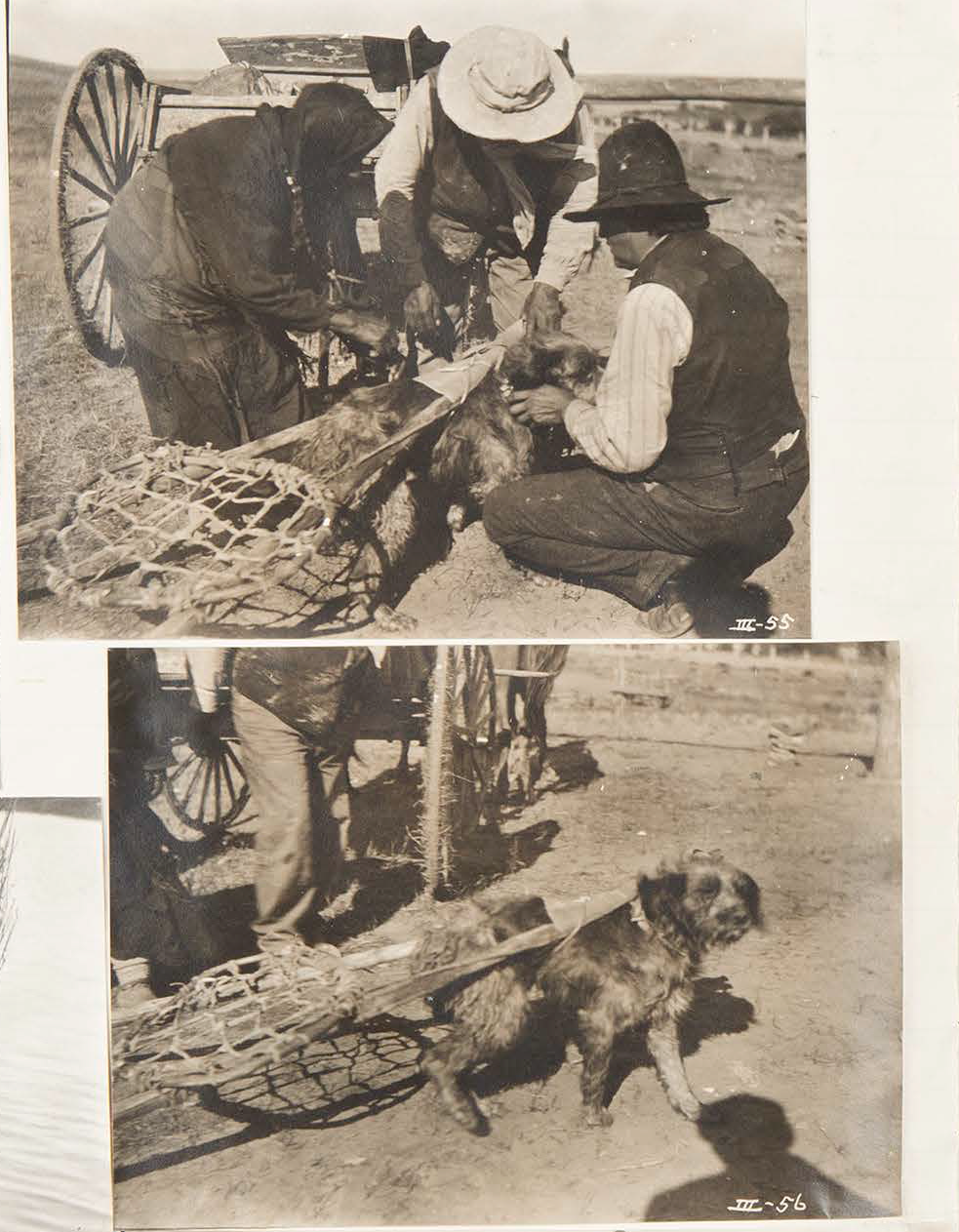 Edward Goodbird attaching travois on his dog. 
To learn more about Gilbert and Fred Wilson's visits to Fort Berthold, see their finding aid on their papers and photographs and items they collected.
Oftentimes, museum and collections visitors ask us where our collections come from. This is difficult to answer as the complexities of collecting have vastly changed over the almost 170 years MNHS has been collecting items. Additionally, Native American objects historically have not had the best provenance or information on origin (location, maker, tribal affiliation). Through researching more about MNHS' Native American collections, there are stories about the objects that discuss their origin.
One example in MNHS collections is the smoking jacket owned by Stafford King. King was gifted the smoking jacket, a bandolier bag and other items at his induction into the White Earth Band of Ojibwe in 1920. At that time, King served as a patrolman for the Minnesota Forest Service. He would go on to serve as State Auditor from 1931-1969.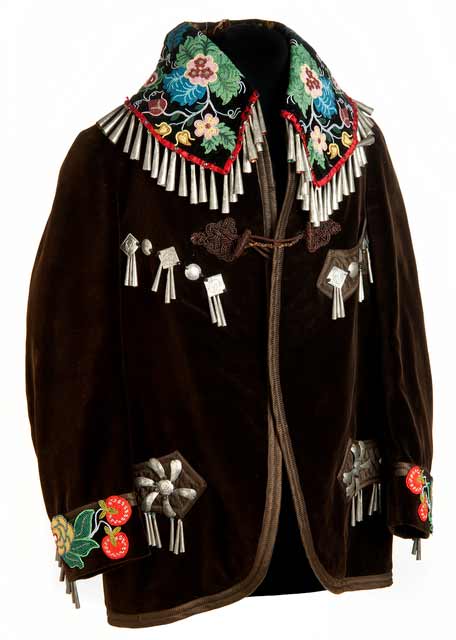 Beaded smoking jacket, White Earth Ojibwe, circa 1920. 
Stafford King wearing smoking jacket and bandolier bag, 1949. 
Although the direct details to why King was inducted into White Earth have yet to be found, it is apparent that the tribe felt he was deserving of such beautiful gifts. These gifts would later be donated to MNHS in 1990.

Visit our Ojibwe Material Culture site for more Ojibwe objects. Also visit our Collections Online and Library for information on Stafford King.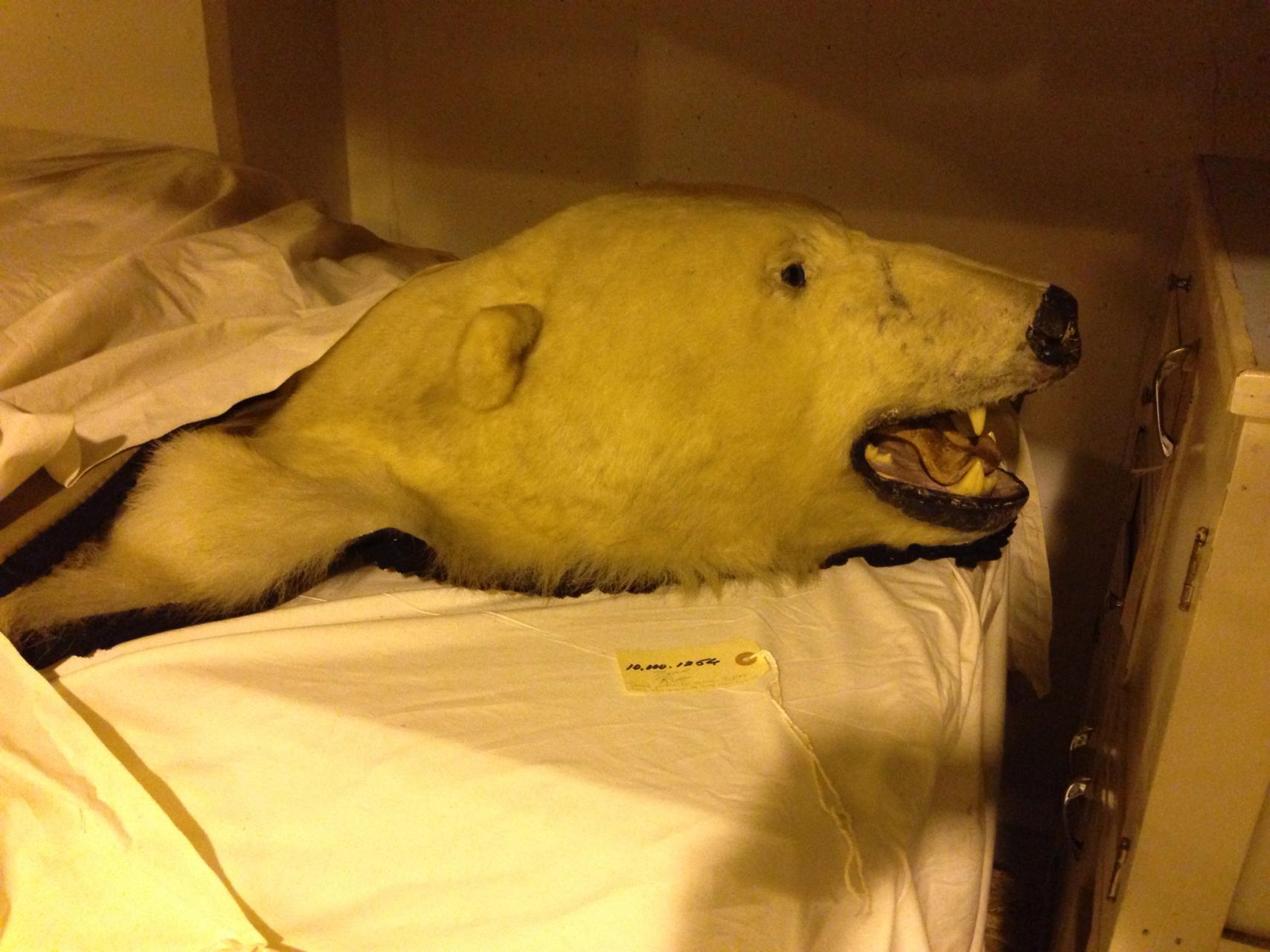 Polar bear rug in collections storage.
The Minnesota Historical Society has around 250,000 collections objects from all sorts of people, places and things. One can search our online database to see some of the items that we have in our collections.

One very unique item in our collection is the polar bear rug owned by Harry and Jeannette Ayer when they owned and operated the Mille Lacs Indian Trading Post from 1918-1959. Harry purchased the rug from Alaska by means of extensive correspondence with the U.S. Mercantile Company. Then it hung on the wall in the trading post, today it is in collections storage with many other objects.
Rug on display at Mille Lacs Indian Trading Post, circa 1948.