About
The Minnesota Historical Society's volunteer and intern programs welcome people from all communities to engage in mission-related projects. Over 2,660 volunteers and interns contribute 53,400 hours hours annually. This diverse volunteer corps helps to achieve the MNHS mission — Using the Power of History to Transform Lives.
 Subscribe in a reader
MNHS Intern has a Bright Future
By:
Rebekah Bjork
| July 6, 2018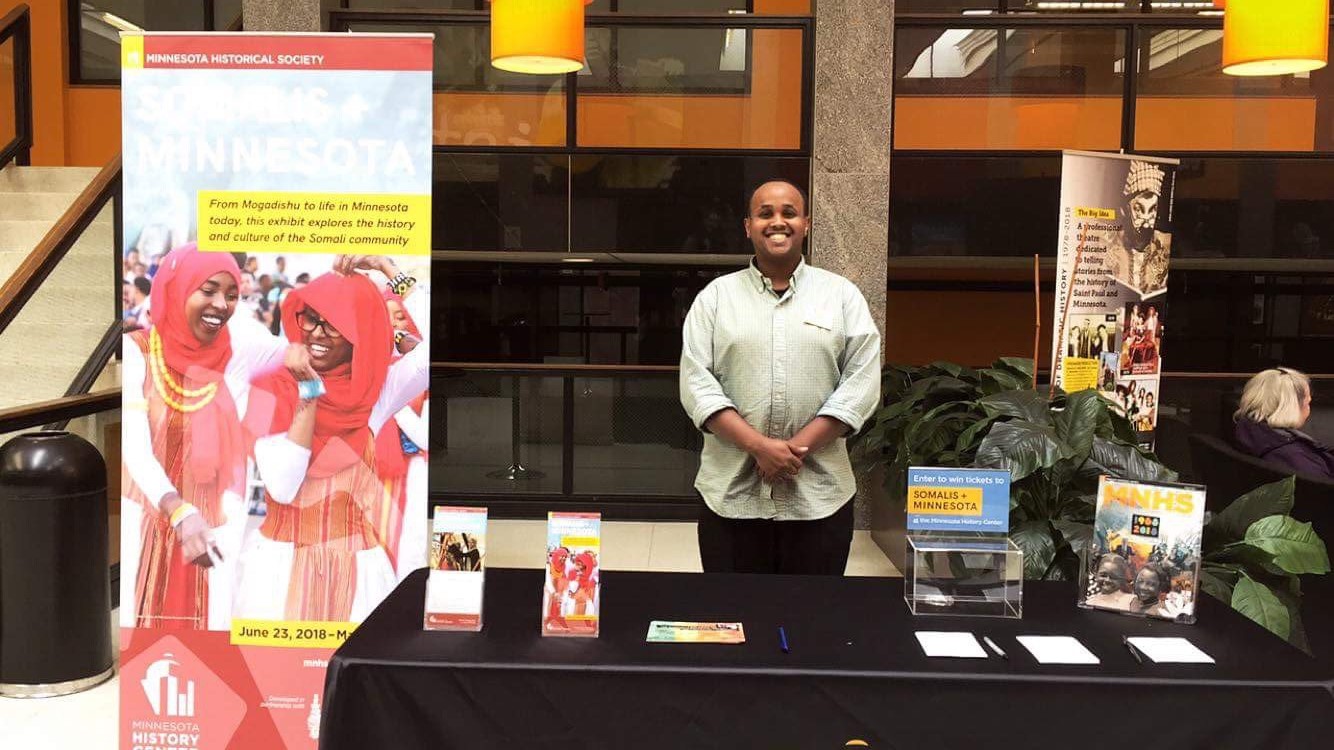 Luqman was hired as the Somali Community Engagement Special Project Intern in January 2018. Luqman worked on developing worthwhile volunteer experiences, recruited individuals from the Somali community to volunteer for the new Somalis + Minnesota exhibit, and worked with community organizations to develop meaningful relationships. Throughout the course of his internship, Luqman attended numerous college and community events to recruit volunteers. Luqman contributed more than 290 hours in 6 months!
Volunteers & Interns Manager, Jean Nierenhausen, stated "Luqman has fabulous recruitment skills. His goal was to recruit 8-10 volunteers from the Somali community, and he exceeded his goal and helped recruit 12 volunteers from the Somali community who agreed to assist with the opening and events throughout the run of the Somalis + Minnesota exhibit. He has connections with the Somali community and was able to advise us on exhibit content, terminology, pronunciation and culture. He has a bright future ahead of himself. He is interning with Travelers Insurance this summer and will return to MNHS this fall to participate in the Fellows program."
Thanks, Luqman, for all of your hard work and dedication!